Sixers and BetMGM Announce Partnership for 2021 and Beyond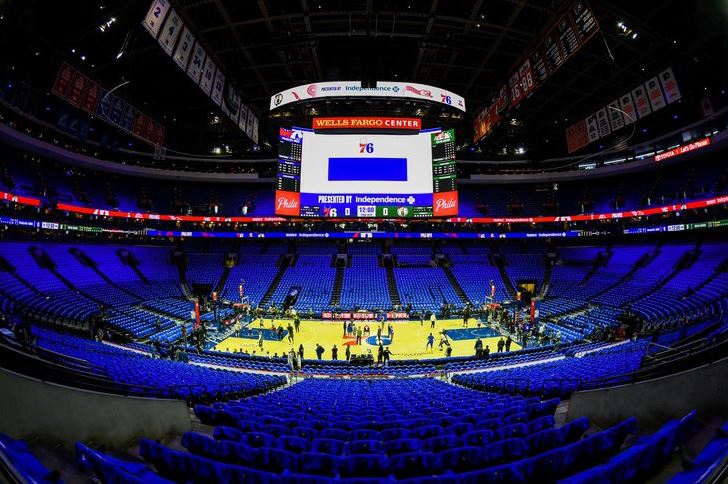 Philadelphia 76ers BetMGM announce official sports betting partnership headed into 2021: The Blitzer Sports & Entertainment owned NBA franchise that has been in the city of Philadelphia since 1963 have made a landmark deal with one of the biggest gambling companies in America that will bring sports betting right to the seat of the fan, once they can re-enter NBA buildings.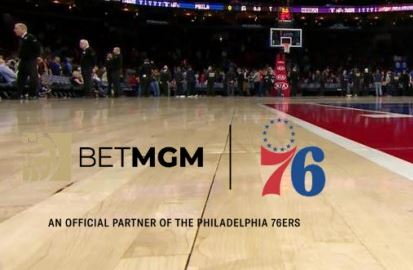 The initial agreement will see BetMGM sponsorship ads being carried throughout the entire 76ers NBA website and app, but the real nuts and bolts of the deal will emerge once fans can re-enter the Wells Fargo Arena. Not only will BetMGM signage be posted under the hoops and throughout the arena, but as BetMGM's CRO Matt Prevost stated this week, the deal will see fans now 'having unique ways to engage with their favorite basketball team.'
BetMGM is a subsidiary company of MGM Resorts International, in partnership with Entain Plc. The sports betting app emerged in 2019 and is legal in Nevada, New Jersey, Colorado, Indiana, West Virginia, Pennsylvania, and now Tennessee.
Last year, BetMGM came to a sponsorship agreement with the MLB, NBA, and NHL, which saw their ads posted on the playing surface and integrated into the broadcast. Along with the Sixers, the New York Jets have a similar sponsorship deal with BetMGM, which will grow further once fans are allowed back into stadiums.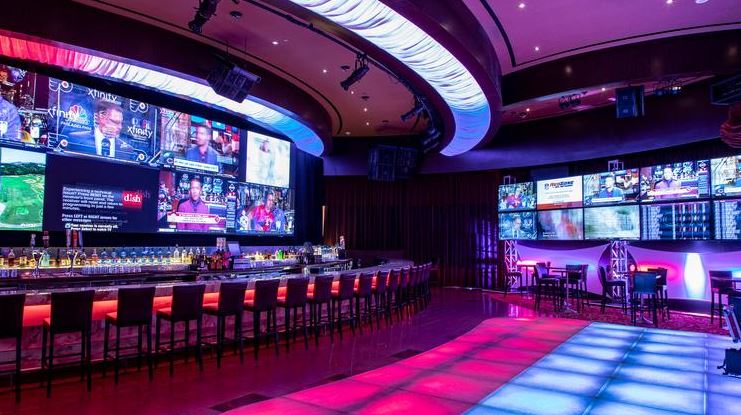 Like the Jets, the Sixers will now also have an 'away game official home' for fans at the MGM Borgata Casino in Atlantic City, New Jersey. BetMGM states that once it is safe to do so, the Borgata will host live events with Sixers legends, Philadelphia radio personalities and host live watch parties during the playoffs.
It can be assumed that more deals between large sports betting companies like BetMGM will start to trickle in across the states that currently allow legalized sports betting to take place. With the COVID-19 pandemic affecting the NBA's way to do business, more deals like this will emerge to generate revenue and interest from fans, even if they do not live in attendance.
You can also project that it will likely not be at full capacity right off the hop when fans are allowed back into buildings. These 'unique ways to interact' that BetMGM speaks of is likely something similar to in-game betting from your seat or live 'in-play' fantasy options, such as 'next basket score by' or 'lead by half time.' We have seen similar live player props offered by the NBA in their partnership deal with FanDuel.
Those games are not yet playable for actual dollars, but instead, the user can accumulate points to exchange them for products. Still, at the end of the day, it is live 'in-play' sports betting of sorts, and the potential for live wagering for real dollars in an officially sponsored manner is just around the corner when it comes to the NBA and their dive into the sports betting world.
| | | |
| --- | --- | --- |
| Team | League | Partnership |
| Philadelphia 76ers | NBA | BetMGM |
| New York Jets | NFL | BetMGM |
| Dallas Cowboys | NFL | WinStar Casino |
| Baltimore Ravens | NFL | Caesars Ent. |
| New Jersey Devils | NHL | FanDuel |
| Vegas Golden Knights | NHL | William Hill |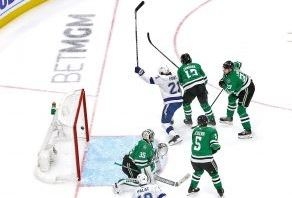 Numerous professional sports teams across North America have made individual partnerships with sports betting companies over the past few years. As mentioned, the New York Jets have a very similar deal with BetMGM as the 76ers do. While in the NHL, the Vegas Golden Knights and New Jersey Devils have sponsorship deals with William Hill. In the NFL, the Dallas Cowboys have a sponsorship deal with WinStar Casino. Simultaneously, the Baltimore Ravens agree with Horseshoe Baltimore, a property owned and operated by Caesars Entertainment.
All four major leagues have sports betting sponsorships of some kind headed into 2021. The MLB, NBA, NHL, and NFL all hold partnership deals with BetMGM and Fanduel, while the UFC has a partnership deal with Draft Kings through ESPN. As we head into the new year, there may be more deals of this kind coming down the pipe, as the North American sports leagues and their franchises continue to adapt to the new entertainment market during and post-pandemic.