Betting Content on the Forefront for Disney and ESPN+ in 2021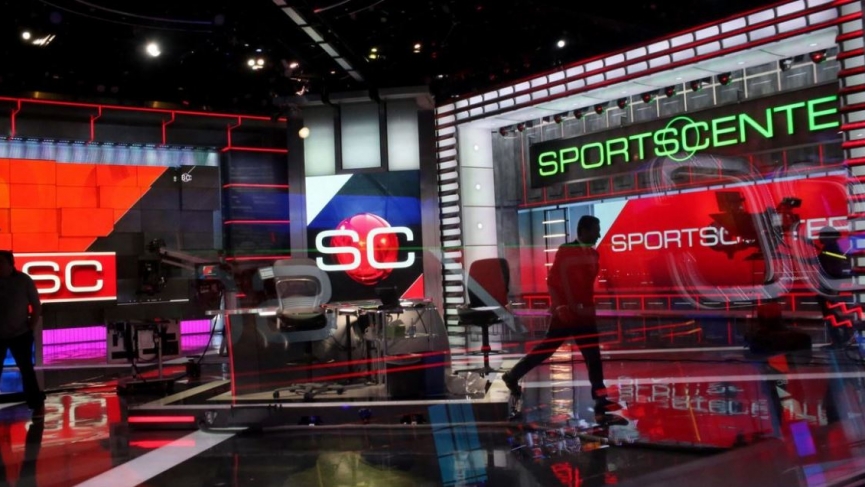 Disney Sports Betting Content on the Forefront for ESPN+ in 2021: ESPN+ has not seen the growth that ESPN and Disney would like to see out of its sports subscription platform. ESPN+ currently has 11.5 million subscribers and hopes to hit 12 million by 2024.
The numbers are not bad, but compared to Disney+ (68.8 million) and Hulu (36.8 million), the numbers really lag.  ESPN+ is also losing money each month. The subscription currently runs between $4.50 to $5 a month, but for ESPN+ to break even, it would need to be priced at over $40 per month.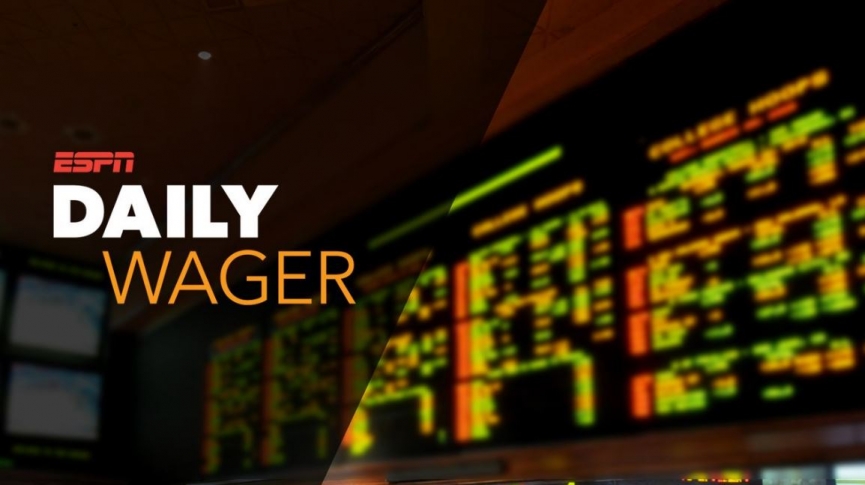 Disney needs to shift its focus to ESPN+ to get the sports subscription platform' appeal closer to Hulu and Disney+. The Mickey Mouse corporation decided that adding sports betting content to ESPN+ is the best move Disney can make.
The goal to add more sports betting content to ESPN+ is to grow with the emerging US market. ESPN's betting show, The Daily Wager that can be seen on ESPN platforms. The company also established partnerships with Caesars and DraftKings to grow revenue from the sports betting category.
Disney has changed how it views sports betting on its ESPN platforms. A few years ago, Disney would not have allowed betting content on ESPN's mainstream shows, but with the federal ban on sports betting lifted, ESPN aims to be the World Wide Leader In Sports… Gambling.
| | | |
| --- | --- | --- |
| Service | Subscription # | Cost per Month |
| Disney+ | 68.8 Million | $7 |
| Hulu | 36.8 Million | $5.99 |
| ESPN+ | 11.5 Million | $5.99 |
| Netflix | 195.5 Million | $13.99 |
Disney's Bets in 2021
ESPN+ is lagging behind Disney+ and Hulu, but that doesn't stop Disney from doing everything possible to increase viewers. ESPN's College Football coverage will continue to grow over the next few years. The SEC has a partnership with ESPN+ beginning in 2024, and ESPN is also looking to add more content behind the paywall with personalities like Stephen A. Smith. However, sports betting and fantasy sports content could be ramping up on the ESPN+ platform to add more viewers. 

Disney is in an interesting position with their their relatively new  stake in sports betting. In 2019, Disney acquired Fox's 11% stake in DraftKings through Series D funding, which cost the company about $11 million. It also partnered with Caesars.  ESPN uses Caesar's odds and one of the Las Vegas locations for The Daily Wager. While the ESPN broadcast uses DraftKings odds for their UFC coverage. 
If you watch a show on ESPN and look at the ticker at the bottom of the screen, you will see all the games and scores for the day. You will also notice that ESPN has added the game's betting odds with the spread, total, and moneylines, along with ESPN's Football Power Index. This is for almost every game now, and when a show like Sports Center or Sunday NFL Countdown, they will have the odds posted on-screen when discussing games.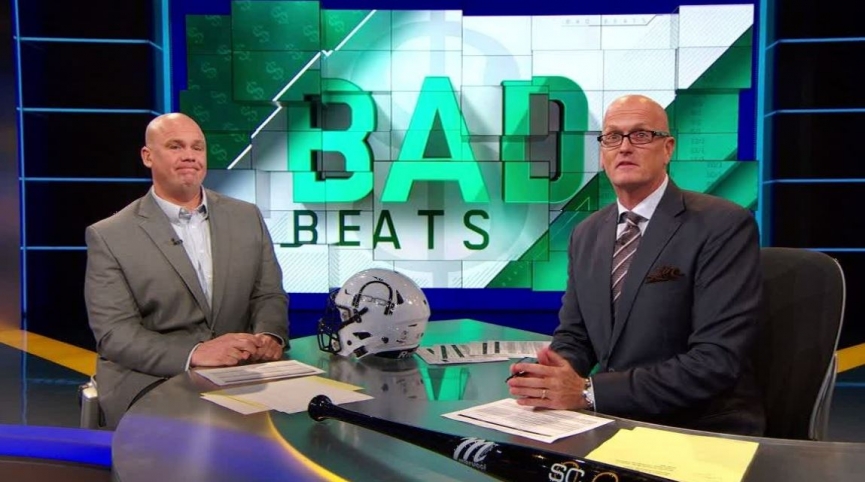 These are the little things ESPN and Disney are doing to add to the sports betting content beginning to boom in the U.S. More of this type of content will be seen on ESPN in the coming years, and some of it could be going behind the ESPN+ paywall.
The Daily Wager is a show that could have extra content that will be going to ESPN+. Also, Scott Van Pelt's 'Bad Beats' and 'Winner$' segment on his nightly Sports Center show is expected to expand to ESPN+.
SVP reacts to that Ravens-Browns amazing bad beat. 😂 pic.twitter.com/q7ikovBQdb

— Awful Announcing (@awfulannouncing) December 15, 2020
These segments have become staples of Van Pelt's show, and more content like that should be coming to ESPN+. Not to mention the amount of fantasy sports content possible between fantasy leagues and daily fantasy sports. ESPN and Disney have an opportunity to expand on the industry through ESPN+.
Disney's Sports Betting Investments
| | | | |
| --- | --- | --- | --- |
| Company | Began | Valued | Type |
| DraftKings | Jan 2010 | $200m | Minority Owner |
| MGM | Feb 2020 | $150m/yr | Partner |
Can Disney Get Ahead in Sports Betting?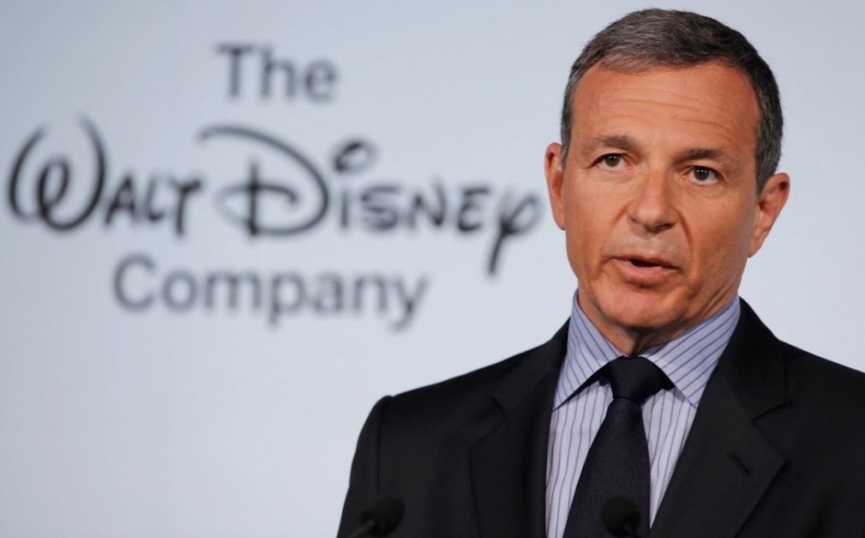 During a February 2019 press conference, former Disney CEO, Bob Igor, said, "I don't see the Walt Disney Company, certainly in the near-term, getting involved in the business of gambling, in effect, by facilitating gambling in any way."
ESPN+ will be adding more sports betting content, but it is obvious that Disney is still not ready to go all-in on sports betting and fantasy sports-related content.
This could hurt ESPN trying to keep up with other media companies willing to go all-in on sports betting. Disney is obviously a family-oriented company, and sports betting does not fit that mold. There's a reason why Disney waited so long to get involved in the industry, and it could cost them long-term.
Disney will put sports betting content on ESPN+, but more people subscribe to the platform when other sites are creating free betting content remains to be seen. Not willing to go all-in on sports betting could keep ESPN+ from expanding to what Disney wants it to be.
ESPN has been the World Wide Leader for the past three decades, but this move could hurt ESPN in the long-term. If the company is unwilling to focus on sports betting, then there is a good chance someone passes up the World Wide Leader.
Corporate Sports Betting Investments in 2020
| | | |
| --- | --- | --- |
| Company | Investment | Date |
| Flutter Entertainment | $4.1 Billion in FanDuel | December 2020 |
| Caesars Entertainment | $3.7 Billion in WilliamHill | September 2020 |
| Penn National Gaming | $163 Million in Barstool Sports | January 2020 |