2020 US Presidential Election Betting Odds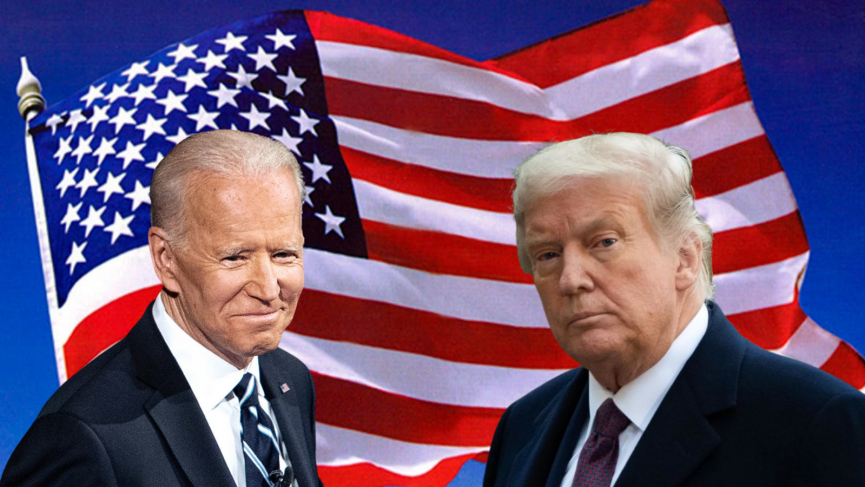 President Election Odds 2020 – Betting Breakdown: Former Vice-President Joe Biden is reportedly leading the majority of polls headed into the 2020 Presidential Election. However, while the majority of states have already seemingly been decided. There are still 6 states where the oddsmakers believe the outcome is still left to be contested.
| | | |
| --- | --- | --- |
| 2020 Election Odds | Biden/Democrats | Trump/Republicans |
| Winning Party | -210 | +170 |
| Winning Candidate | -210 | +175 |
| To Win Popular Vote | -650 | +375 |
Odds via Bet365 International Property (Updated Oct. 22nd)
2020 Redefines Bitter Election Season
As fate would have it, a much younger version of myself happened to be in London in late-August 1976. It was the last stop on what had been a whirlwind adventure, circling the globe and putting myself on the ground in five continents, plus both sides of the equator. It's not an exaggeration to say it was the most significant year in my life.
A buddy I was staying with was taking me off to see some of the sights, but first, we wanted to stop into an off-track sportsbook 'betting parlor' to make a few wagers on the cricket match he was interested in. While there, I noticed there were betting odds being offered on the 1976 US Presidential Election.
The Republican Convention had just taken place a week earlier, with the Democrats getting together the previous month. Couldn't resist putting five quid down on the GOP nominee, Gerald Ford, despite being narrowly nominated over Ronald Reagan, and despite the mood in America, as everyone was still rather upset coming out of the Richard Nixon fiasco.
Surely, Ford could beat a peanut farmer from Georgia, right? Wrong. Jimmy Carter won the race by carrying most of the eastern half of the United States. The popular vote was close – less than 2 million – and Ford actually won 27 states to Carter's 23. Still, my good friend in London never got to cash the £5 ticket that I'd left behind.
Donald Trump Election Odds
The 2020 US Presidential race has been called the most significant in American history, and the mudslinging has been thick and heavy ever since Donald Trump was elected in 2016. Now, just as Trump was the underdog four years ago, he is once again the underdog this time around against Former Vice President, Joe Biden.
A consensus of the odds floating about at various outlets makes Biden the -200 chalk. Wagering on Trump pulling off a second upset would mean a payday for bettors of anywhere between +165 and as high as +200. The Democrats are even bigger favorites to win the popular vote, as Hillary Clinton did when facing Trump in 2016. Betting lines for that wager are running -500 to -550 for the Dems to outpoll the Republicans on November 3.
Of course, the popular vote won't decide things, something that those left dumfounded eventually learned when Trump was elected by the Electoral College in 2016. I was equally dumbfounded to learn millions of American voters obviously hadn't paid attention in high school civics classes.
2016: America's Year of the Dog
Current polls are eerily similar to the ones leading up to the 2016 election. Hillary Clinton was expected to move back into the White House, 16 years after occupying it as First Lady. In fact, Clinton was cited with an even larger lead over Trump than Biden has this year, heading into the 2016 election.
2016 was a year of comebacks and unlikely outcomes in the betting world. 'LaLa Land' won the Oscar for best picture, even though 'Moonlight' was announced on stage as the winner. Tom Brady and the New England Patriots came back from being down 28-3 at half-time, to beat the Atlanta Falcons and win the Super Bowl. LeBron James, and the Cleveland Cavaliers, came back from being down 1-3 in the NBA Finals against the Golden State Warriors, only to claim Cleveland's first NBA title and the city's first major sports championship in over 50 years. Just a few months later, the curse of the billy goat was finally exorcized, as the Chicago Cubs won a World Series for the first time in over 100 years.
However, there was no come back, or unlikely outcome more unbelievable, from a betting perspective in 2016, than the one that took place on that faithful Tuesday evening in November. Donald Trump closed as a high as a +200 underdog by the time polls began to close, and as confident as the reality TV star was portraying himself to be. He reportedly told a campaign aide on the night of the election 'if we're going to lose I don't want a big ballroom.'
To many American's surprise, Trump made shockwaves in the battleground swing states. Especially in Florida, Iowa, Ohio, and North Carolina. Even traditional 'blue states' such as Wisconsin, Pennsylvania, and Michigan, were won by Trump, even though the odds were slanted far in the favor of the Democrats to win over in those areas of the country. When the results were tallied, even Trump himself was stunned by the outcome. The incoming president went on record, telling reporters he was generally surprised by the results, stating 'I always used to believe in the polls, I don't believe them anymore.'
2020 Polls Show Biden In Runaway
If the polls are to be believed in 2020, Joe Biden will return to the White House as the skipper this time around. A recent survey conducted by the BBC showed Biden leading with 53% compared to Trump's 42%. That remaining 5% includes undecided or third-party voters.
A recent New York Times poll has it 51-41% in favor of Biden. Both candidates are out trying to sway the 5-8% that are unaccounted for in many of the surveys.
Biden has strongholds in California and New York, with those two states offering up 84 of the 270 electoral votes either candidate needs to claim victory. California is going off at -10,000 to give its 55 electoral votes to Biden, while odds in New York have the Empire State at -6000 in favor of the Democrats' nominee. (Meaning a $6000 bet on Biden to win in New York would pay a whopping $100, and a $10,000 bet for the Dems in California would return the same.)
Rhode Island and its four electoral votes align with California at -10,000 for Biden. Maryland (10 electoral votes), and Connecticut (7) are also strongly leaning to the Democrats with that same moneyline. Biden also appears to have clamped down on Colorado (-1600), Illinois (-4000 in favor of Democrat nominee), New Jersey (-4000), Oregon (-4000), Vermont (-6000), and Washington (-6000). Those five states would add another 66 electoral votes assuming those odds prove true.
In truth, this could very well wind up being the most impactful presidential election in the United States' history. As numerous socio-political, and legislative matters hang in the balance, teetering on the outcome of the largest open democratic process in the western world.
Embattled Trump Remains Confident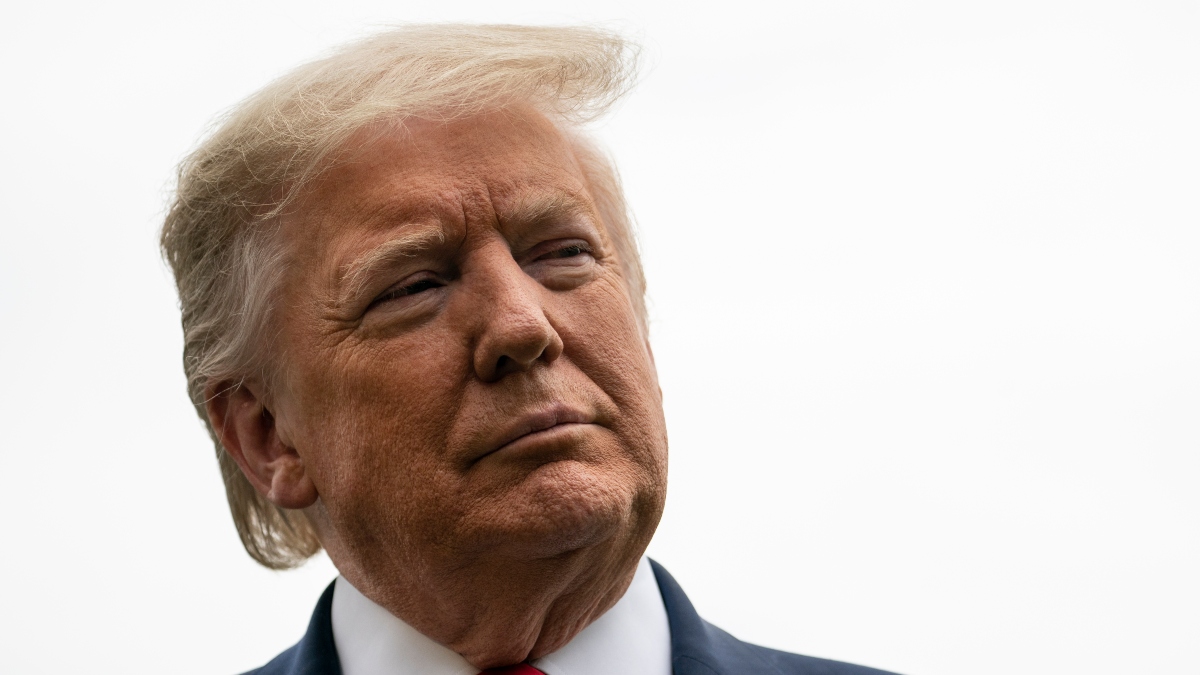 Trump has his clutches in a few states just as Biden appears to have his. The problem is only one of them, Texas, seems certain to give the incumbent more than 20 electoral votes. The Lone Star State is presently selling for -300 to add its 38 electoral ayes to Trump's count, not necessarily a lock by any standard.
Texas includes four large metropolitan areas in Houston, Austin, San Antonio, and Dallas-Ft. worth that could ultimately swing the state Blue for the first time since Carter earned the Lone Star's backing in 1976. Still, there's plenty of Red voters outside those city limits, and it is in the rural areas all around the country where Trump has his best support.
West Virginia (5 electoral votes) is firmly in the president's favor as -10,000 to vote Republican. North Dakota (3 electoral votes) and Oklahoma (7) are carrying the same moneylines. Seven more states are in the -4000 to -6000 range to go Red: Utah, Tennessee, South Dakota, Nebraska, Kentucky, Idaho, and Arkansas. Combined with Texas, those 11 states still only offer Trump 96 electoral votes compared to the 171 Biden appears locked in the 11 states mentioned above.
2020 Swing State Election Odds
| | | |
| --- | --- | --- |
| US State | Biden/Democrats | Trump/Republicans |
| North Carolina | -120 | -120 |
| Florida | -120 | -120 |
| Arizona | -175 | +125 |
| Pennsylvania | -250 | +175 |
| Wisconsin | -275 | +200 |
| Michigan | -300 | +225 |
Odds via Bet365 International Property (Updated Oct. 22nd)
We always hear about swing states in the elections, and there are six that went Red in 2016 and have ricocheted to Blue currently. Arizona, Florida, Michigan, North Carolina, Pennsylvania, and Wisconsin account for 91 electoral votes this time; all went for Trump in 2016 and currently have odds favoring Biden this time around.
It would take a lot in Michigan (-300 Dem), Wisconsin (-275), and Pennsylvania (-250) to swing back into Trump's favor, though stranger things have happened. Arizona (-175 Dem), North Carolina (-120), and Florida (-120) would be easier grabs, or at least wouldn't be huge surprises to come in Red on November 3.
If chalk came through in all 50 states, plus the District of Columbia, Biden would cakewalk with 334 electoral votes. Of course, we all know the favorites don't always cover, especially in the crazy game of American politics.