Connecticut Sports Betting Expected in 2021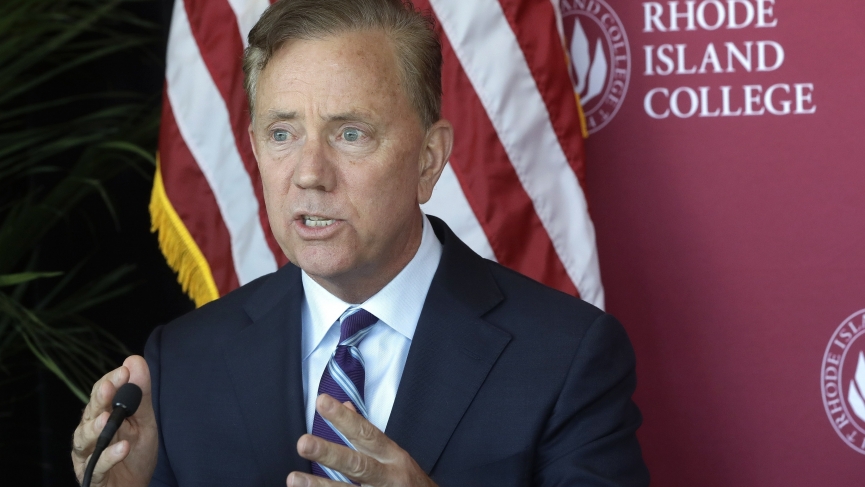 Since the U.S. Supreme Court struck down PASPA in 2018, Connecticut Sports Betting has been a topic of conversation among lawmakers.
However, this year looks like the best opportunity yet for the state. Connecticut is looking to create a duopoly between Mashantucket Pequot Tribe and Mohegan Tribe of Indians under the new sports betting bill SB146.
Overshadowed by yesterday's news, Connecticut Gov. Ned Lamont reiterated legal sports betting and iGaming support in his State of the State address:

"Let's not surrender these opportunities to out-of-state markets or even worse, underground markets."https://t.co/kkHWvrFXWy

— Ryan Butler (@ButlerBets) January 7, 2021
SB146 would allow for in-person and mobile sports betting at the two tribal casinos. The bill is also backed by 17 lawmakers and Connecticut Gov. Ned Lamont. SB146 is a page and a half long, but it gives a general framework for lawmakers to piece together regulations for a sports wagering industry.
The bill was passed to the Joint Committee of Public Safety and Security on January 13, where it currently sits. The journey is still long to officially pass a sports betting bill. It looks like Connecticut has cleared key hurdles in the legalization process.
What Gives SB146 a Fighting Chance?
Let's start by stating that 17 lawmakers are behind this bill. That sends a clear signal that the intent to pass this bill is strong. Who's behind this bill?
Introduced by:
SEN. OSTEN, 19th Dist.
REP. CONLEY, 40th Dist.
REP. CHEESEMAN, 37th Dist.
REP. JOHNSON, 49th Dist.
REP. WALKER, 93rd Dist.
REP. DE LA CRUZ, 41st Dist.
REP. DUBITSKY, 47th Dist.
SEN. FORMICA, 20th Dist.
REP. FRANCE, 42nd Dist.
REP. RYAN, 139th Dist.
REP. MCCARTY, 38th Dist.
SEN. SOMERS, 18th Dist.
REP. SMITH, 48th Dist.
SEN. NEEDLEMAN, 33rd Dist.
REP. NOLAN, 39th Dist.
REP. LANOUE, 45th Dist.
REP. HOWARD, 43rd Dist.
The Statement of Purpose on the bill is, "To authorize sports wagering, internet gaming, internet lottery and internet keno in this state." The terms on SB146 are less than 100 words but express to the people of Connecticut that the state will be working with tribal casinos to expand the gaming industry in 2021.
SB146 has four goals that it is looking to achieve when expanding sports betting and gaming in Connecticut.
SB146 1st Goal:
Authorize the Mashantucket Pequot Tribe and the Mohegan Tribe of Indians of Connecticut to conduct sports wagering on Indian lands, online sports wagering, and online casino gaming, subject to new or amended agreements with the tribes;
Lawmakers will be working with the Mashantucket Pequot Tribe and Mohegan Tribe to find an agreement to allow in-person betting on tribal grounds and create online sports betting and online casino gaming for both parties to benefit from. Both tribes are on board to cooperate to finalize an agreement.
SB146 2nd Goal:
Also, in agreement with the tribes, the state will allow the lottery to sell tickets and conduct keno games online. Tribes will get behind this if the state uses the same model used with slot machine revenue which is exclusive gaming rights in exchange for25% slot revenue.
SB146 3rd Goal:
Connecticut will also require reasonable security procedures and data security around online sports betting. This is customary with any state legalizing online sports betting to ensure the integrity of the program.
SB146 4th Goal:
Finally, the bill wants the new industry to provide Connecticut revenue so the state can distribute such revenue. What does that mean? Right now the state receives 25% of all slot revenue if they can replicate that with sports betting then we are looking at a sizeable tax revenue increase for the state.
Gov. Lamont is "All In"
Connecticut's biggest key to move forward was having Gov. Lamont on board with sports betting and online gaming. According to the CT Mirror, in December, he spoke about how he wanted the state to move forward with online sports betting.
"[Online gambling] is something that's going on all around us, and I think Connecticut should participate. If we found out anything in the course of this horrible COVID cycle, more and more of the world is going virtual, more and more of the world is going online…And I don't think you want Connecticut left behind."
The Connecticut Governor originally wanted the state's tribal casinos to compete with sports betting by adding another casino into the mix. Since then, Lamont has changed his tune and is ready to move forward with sports betting both in-person and online.
Lamont does not want to fall behind the curve when it comes to the legalization of sports betting. Right now, only Rhode Island has a fully operating sports betting industry neighboring Connecticut. New York has in-person betting available, and Massachusetts has not moved forward with a sports betting bill.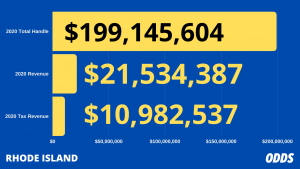 Lamont's state could have an advantage in 2021 if lawmakers and tribal groups can work together to get a bill through this year.
Biggest Winners in Connecticut
The Mashantucket Pequot Tribe and Mohegan Tribe will come out on top as the biggest beneficiaries from the new sports betting bill in the state. After battling with lawmakers about having the tribal casinos run sports betting in Connecticut, it looks like it will come to fruition.
DraftKings also looks like they have hit big from the news coming out of the state. In December, DraftKings announced a sports betting partnership with Foxwoods Resort Casino, which the Mashantucket Pequot Tribe ran.
Talk about a game changer! @DraftKings and Foxwoods have partnered up! Play daily fantasy online and catch the game live at The Wonder Of It All!

Sign up now: https://t.co/4SmAuVY8CV pic.twitter.com/mqTo0Cc4lG

— Foxwoods Resort Casino (@FoxwoodsCT) December 13, 2020
Kambi, who operates Unibet, was also able to strike a deal early and did so with the Mohegan Tribe. The two operators will have a leg up on their competition when Connecticut can pass and begin sports betting operations.
Despite Connecticut ranking 30th in U.S. population with 3.5 million residents, the state should be well off with its sports betting industry. The Nutmeg State has a slightly higher population than Iowa, which saw its first $100 million betting handle in December.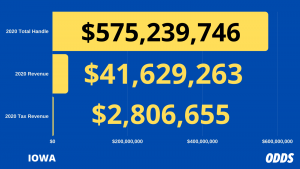 Connecticut should have an excellent sport betting market once the industry fully matures. For now, lawmakers and tribal groups will need to work together to get a bill finalized before the year is out. That now looks more promising than ever.