Virginia Sports Betting Goes LIVE With FanDuel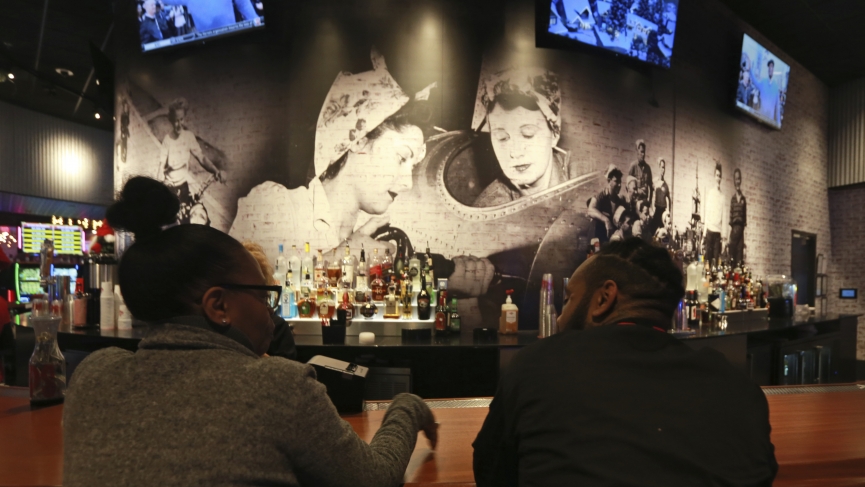 Virginia sports betting will go live this Thursday. The Commonwealth expected to launch sports betting sometime before Super Bowl Sunday but had no confirmation date on when it would become official.
🚨 𝗛𝗘𝗬 𝗩𝗜𝗥𝗚𝗜𝗡𝗜𝗔 🚨

Get ready, because @erinkatedolan has some BREAKING NEWS—we are COMING SOON to VA!

Download our app now 📲
Apple: https://t.co/155fRacQgT
Android: https://t.co/pf4AUdOQ3P pic.twitter.com/xqwnuikuSS

— FanDuel Sportsbook (@FDSportsbook) January 21, 2021
That changed Wednesday night when FanDuel tweeted that it would go live in Virginia on Thursday, before taking the tweet down. FanDuel later confirmed that it would go live at 5 PM local time in Virginia.
The Virginia launch comes a day before Michigan, who made an official announcement on Tuesday, goes live on Friday.
The commonwealth has been keeping information on the down-low leading up to launch. Michigan sports bettors know that 15 sportsbooks will be launching in the coming weeks, with 10 going live on Friday.
As of writing, FanDuel is the only confirmed sportsbook that will go live in Virginia on Thursday. There is speculation that William Hill, BetRivers, and WynnBet could be right behind FanDuel's official launch.
William Hill and BetRivers have partnerships with commercial casino operators Caesars and Hard Rock. WynnBet is tethered to Martinsville Speedway and will have an opportunity to go live.
Virginia Sports Betting Regulations
The Commonwealth passed its sports betting bill in early 2020. With pressure from Washington D.C. sports wagering legalization and Maryland sports betting talks, Virginia wanted to get ahead of the curve and go live with the industry in its state.
Like Tennessee, Virginia will begin with online sports betting only since the state does not have commercial casinos. The Virginia Lottery will also oversee sports betting in the state, run by executive director Kevin Hall.
Sports betting operators will have to pay a $50,000 application fee to attempt to enter Virginia. If approved, sportsbooks will have to pay a $250,000 license fee and $200,00 renewal fee every three years.
Sports betting operators will be taxed 15% based on adjusted gross revenue and will also use league data for in-game betting on their platforms. 2.5% will go towards the Problem Gambling Treatment and Support Fund, and the other 97.2% will go to the general fund.
Operators are not allowed to offer odds on youth sports, college prop betting, or Virginia Universities. College sports outside of Virginia and professional sports will be allowed to be bet on in the Commonwealth.
All bettors must be 21 years or older and must be in the state of Virginia to bet. Sportsbooks will be using geolocation to track user's location. If you have a sports betting account in Virginia, you must be in the state to place bets. 
How Big Can the Virginia Betting Market Get?
Virginia is the 12th most populated state in the U.S. The Commonwealth should be lucrative sports betting market, and experts are estimating that Virginia could see $400 million in revenue in 2021. 
West Virginia and Tennessee are the only border states with online sports betting available, with Maryland, North Carolina, and Kentucky lagging. Washington D.C. also has online sports betting, but the District runs it through the lottery, and the geolocation rules do not make it consistent for bettors to wager in.
Virginia is ahead of the curve compared to some of its neighboring states, which should benefit bettors who can head into Virginia and bet online.
This month, Virginia Lottery director, Kevin Hall, expected the state to have sports betting operating by Super Bowl Sunday. The state got its wish, and sportsbooks will be able to capitalize on the Big Game.
Sportsbooks to Expect Early Entry
FanDuel Sportsbook
FanDuel will be the first sportsbook to go live in Virginia on Thursday and be the only operator. FanDuel does not have a specific sign-up bonus for Virginia bettors, but it does have a risk-free bet offer when you are sign-up. The U.S. betting operator will be entering Virginia solo and will have a chance to capture the early betting market today and possibly over the weekend. 
BetRivers Sportsbook
Thanks to Hard Rock Casino's partnership, BetRivers will most likely be an early entrant in Virginia. The Commonwealth also legalized commercial casinos in the state, and sportsbooks with partnerships will most likely get in early. 
Draftkings Sportsbook
One of FanDuel's competitors, DraftKings, could be entering Virginia in the coming weeks. DraftKings is the leading sportsbook in the U.S. and is now live in 10 states. It will want to keep gaining market access in states that go live with online sports betting. DraftKings does not have a partnership with a casino and will have to enter the state with a non-tethered partnership. 
William Hill Sportsbook
Another sportsbook that has a partnership with a commercial casino is William Hill. The U.K. betting operator was acquired by Caesars last year and will not operate all of its sportsbooks. Since Caesars will be building a casino in Virginia, William Hill will most likely be entering the Virginia betting market early. 
WynnBet Sportsbook
NASCAR is a popular sport in the Commonwealth, and WynnBet is capitalizing thanks to its partnership with Martinsville Speedway. Since it is tethered to the racetrack, WynnBet will also be an early entrant into the Commonwealth.