Tennessee Online Sports Betting Cleared For Launch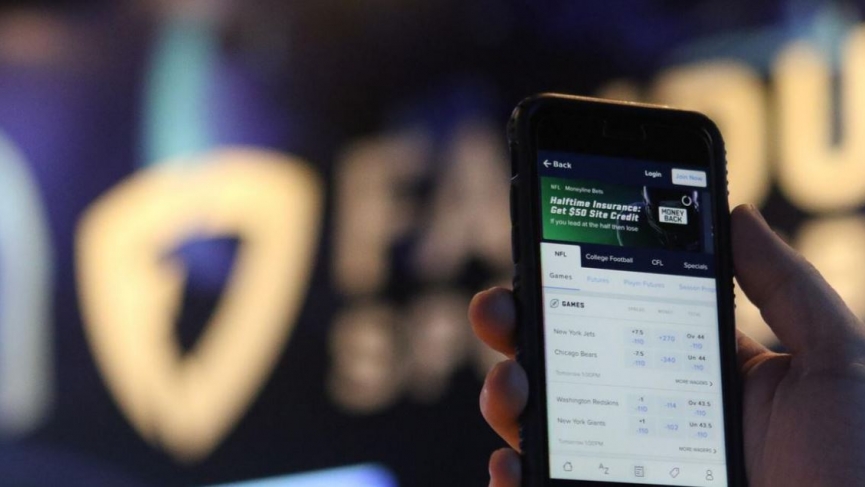 Tennessee Online Sports Betting Cleared For Launch: Everything To Know About Sports Betting in the Volunteer State.
Sports betting in Tennessee finally launched on Sunday, just in time for Tennessee Titans fans to bet on their team to defeat the Cincinnati Bengals.
The online-only sports betting market is set to launch with four sportsbooks for bettors in the Volunteer State to choose from. Three titans of the US sports betting marketplace (DraftKings, FanDuel, BetMGM) are set to be the first to market in Tennessee, as well as one local online sportsbook (Tennessee Action 24/7).
Those 21 years old and older located inside the state will be able to sign-up remotely using their computer or smartphone and begin betting.
But, while many are excited about the opportunity to put action on sports, there are still questions about how the state's sports betting market's unique set up affects bettors. 
Notable Rules For Sports Betting In Tennessee
There are rules that sportsbooks will have to follow, and then there are rules that sports bettors themselves will have to follow.
For sportsbooks hoping to operate in Tennessee, they will have to:
Pay a license fee of $750,000 every year.

Pay 20% of their gross gaming revenue in taxes.

Maintain a minimum hold of 10% average throughout the year.
The last rule is the most questionable. If sportsbook operators fail to meet that 10% average hold rate, they will be forced to pay the Tennessee Education Lottery up to $25,000 in fines.
For people hoping to bet on sports in Tennessee, they will have to:
Be 21 years old or older and be able to provide proof of ID. 

Be located within Tennessee's state lines.

Report sports betting earnings on taxes.
These rules for bettors are pretty standard across the nation. The Tennessee Education Lottery is in charge of enforcing these rules and is set as the regulatory agency for all things sports betting. 
Implications Of The Minimum Hold Rate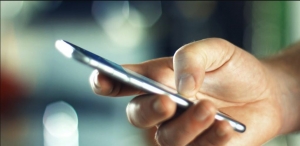 Tennessee is the only state in the nation to apply a minimum hold rate on its sportsbook operators. The original amount proposed was 15%, but after harsh feedback from the public and industry stakeholders, regulators took it down to 10%. 
The hold rate is essentially what the sportsbooks keep after paying out winners. 
States such as Nevada and New Jersey, the two epicenters of sports betting in the U.S., typically have a hold rate between 5-6% per month. Indiana, which resembles Tennessee in terms of population and sports landscape, had a hold rate of 14.5% in September. 
There are no set guidelines for how sportsbooks will achieve a 10% average hold rate, and no sportsbook has outwardly spoken on their strategy. Industry experts have outlined four possible scenarios that could affect sports bettors.
Sportsbooks will take a higher vig on standard 50-50 markets. For example, lines that are typically -110 would be raised to -125.

Sports bettors who are consistently winning too much could be limited or kicked off of certain sites,

Sportsbooks could heavily advertise futures bets and parlay betting as those have a higher hold rate on average. 

Sports betting operators could petition for relief at the end of the year or pay the fines.
Will Sportsbooks Raise Their Prices?
When it comes to sportsbooks increasing their vig, that scenario may not happen to the detriment of sports bettors. Sportsbooks realize the importance of their odds prices when trying to remain competitive.
For example, in Washington, D.C., sports bettors have chosen to wait in line for hours to use the William Hill betting kiosks at Capital One Arena rather than use the district's sports betting app GameBet DC simply because they can get better prices on WilliamHill's odds.
Online sportsbooks in Tennessee will likely be inclined to keep their odds prices low to compete with offshore sports betting sites. 
Could Successful Sports Bettors Be Punished?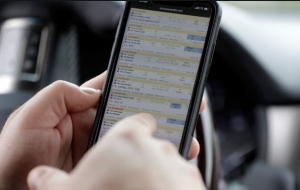 Sports bettors who are consistently winning large sums of money often harm a sportsbook's hold rate. The same could be said for gamblers who win too much money at a casino. Those casino gamblers are often kicked out of casinos or limited due to their impact on the casino's hold rate.
Some worry that because there is a minimum hold rate, sportsbooks may be more likely to boot or limit sharps in Tennessee.
The validity of this theory has yet to be tested. It will likely have to be something sports betting apps in Tennessee will figure out along the way.
Parlays, Futures, and Live Betting On Center Stage?
One tactic sportsbooks might use to retain the 10% hold rate is to push parlay betting and futures bets to their user base. They could also sneak a higher vig in their live betting lines.
On average, parlays and futures have a larger hold rate due to the difficulty in actually winning them. This strategy has been seen in other states where there isn't a minimum hold rate.
As far as live betting is concerned, due to the speed at which bets have to be made, sports bettors are less likely to shop lines. They might be able to get away with slightly pricier odds here since bettors are trying to place their wagers as fast as possible. 
Sportsbooks Could Just East The Cost Of The Fines
When looking at the amount of money that sportsbooks would have to pay in fines compared to the amount of money they make per year, the $25,000 payment seems small.
It wouldn't be a stretch for sportsbooks to keep their odds prices fair to attract as large a user base as possible and then pay the fines. It would be less than a slap on the wrist of sports betting operators.
They could also "petition for relief" and claim that they couldn't hold 10% because of events outside of what they can control. The more likely scenario would be the former of the two. 
How Fees Affect TN Sports Betting
As mentioned before, Tennessee's sportsbooks will have to pay $750,000 each year to the TEL to keep their license. 
When coupled with the 10% minimum hold rate, it would mean sportsbooks will have to take in $7.5 million in bets each year just to be allowed to stay in business. 
Even though there's no limit to the number of licenses that could be handed out, people feared that these circumstances would limit smaller sportsbook operators' ability to enter the market.
However, the industry is launching with Tennessee Action 24/7, a local Tennessee-only sports betting app, so the opportunity is there. But as more of the bigger named sportsbooks come in and take most bets, it could be difficult for smaller sportsbooks to compete and make enough to keep their licenses. 
Sports bettors will surely have plenty of options for sports betting in due time but could be limited to local apps. 
Taxes For Betting On Sports In TN
As for the tax rate, sportsbooks will have to pay 20% of their net revenue in taxes. This rate is on the higher side when compared to other states but not the highest. 
For example, in Iowa, sportsbooks are taxed at 10%, while sportsbooks in Pennsylvania are taxed at 36%. 
With sportsbooks having to pay a steep cost in taxes, some sports bettors speculated that the cost would be passed down to users. Similar arguments have been made in other industries. 
However, the prices of odds when using sportsbooks in Pennsylvania has not been as big of a problem as first speculated. Online sportsbooks have been operating there for over a year, with sportsbooks still offering odds at standard pricing.
When it comes to sports bettors, they will need to report any sportsbook winnings when filing their taxes. This is similar to reporting any casino winnings, so it isn't something out of the ordinary. 
Which Tennessee sportsbooks are available now?
The first set of sportsbooks in Tennessee to launch are DraftKings, FanDuel, BetMGM, and Tennessee Action 24/7. Each sportsbook has different welcome bonuses to lure TN bettors to sign up before the Sunday launch.
Sportsbook
Bonus Amount
How It Works
DraftKings
$50
Bet $50, Get $50 Back
FanDuel
$50
$50 Free Play
Tennessee Action 24/7
$50
$50 Free Play
BetMGM
None
None
Every one of these sportsbooks will be geofenced, meaning users won't be able to place bets if you're located outside of Tennessee. 
Even if the users are Tennessee residents, they won't be able to place any money on a game as soon as they leave state lines. They will, however, still be able to open and look at the sportsbook's odds.
Which sportsbooks are expected?
As of now, it's hard to tell which other sportsbooks will come to Tennessee. When the law was written and rules were created, there was no limit on how many sportsbooks could operate within the state.
The three other sports betting operators that have applied to the TEL are BetAmerica (provided by Churchill Downs), William Hill, and Wynn. 
More are expected to apply in the future. The TEL meets once a month and could approve more operators in their coming meetings. 
How was Tennessee sports betting legalized?
Sports betting in Tennessee was legalized in May of 2019 when the bill known as House Bill 1 (TN HB 001) passed through both the state Senate and House. It was the foundation for the eventual Tennessee sports betting landscape.
It was first introduced in the House in January of 2019 alongside a companion bill in the Senate titled SB 0016. The original format of the bill allowed for legal online sports betting and carried provisions for retail establishments to allow sports wagering.
There are no casinos in Tennessee, so that lawmakers couldn't assign those venues as sportsbooks.
Those retail establishments would've had to have been built from scratch, and voters in individual counties would have had a vote as to whether or not they wanted sportsbooks in their area.
This provision was stripped out during the bill's legislative process.
Eventually, the bill made it through both the House and the Senate. But, when it came time for Governor Bill Lee to sign the bill into law, he elected instead to let it pass without his signature.
What Took So Long To Launch?
Once the bill became law and went into effect on July 1, 2019, it was only the beginning. The Tennessee Education Lottery (TEL) was put in charge of regulating sports gambling in TN and had to undergo multiple steps to allow sportsbooks to operate.
In August of 2019, the TEL sought to get a third-party agency, which would help with the vetting process for sportsbook applications.
In September of 2019, they found that agency and issued out an RFP for sports betting companies to fill out.
The (TEL) also had to have the help of a Sports Wagering Task Force. This committee was comprised of several officials as well as industry stakeholders. Governor Bill Lee and the Speaker of the House and Senate were in charge of assigning three members.
The Task Force was finally filled with all members during October 2019, but the task force's first meeting didn't occur until November 2019.
Within November, the first draft of the industry rules was set, but the TEL had to open a 30-day window for the public to comment on the potential rules.
Part of those rules included an 85% payout cap. This meant that sportsbooks had to keep 15% of the betting handle, which is abnormal since other states like Nevada and New Jersey keep 5-10% on average. To sports bettors, this meant more unattractive odds.
Sports bettors voiced their concerns, and in December of 2019, that comment period was then extended all the way into January 2020. Overall, the feedback was negative, which caused the TEL to go back to the drawing board in February.
The rules were finally ironed out in March, and the 85% payout cap was bumped up to 90%. Regulators noted that this could change in the future, but it is how they wanted to start.
April was finally when the TEL began accepting official sports betting applications from vendors, suppliers, operators, and other entities that would be involved in the state's marketplace.
The Lottery then took their time looking through applications and didn't approve the first four vendors until July. Vendors are different from operators, however. For operators such as DraftKings, the TEL had 90 days from the time the application is submitted to when it could be approved.
The lottery has pushed it to the absolute deadline, but Tennessee sportsbooks could officially launch three months later on November 1.
Is DFS In Tennessee available? Casino Games?
Sports betting in Tennessee isn't the only type of monetary-induced sports game available. Tennessee actually legalized daily fantasy sports back in April of 2016. 
Then-Governor Bill Haslam signed TN HB 2105 into law, which has allowed DFS companies such as DraftKings, FanDuel, Yahoo, and others to accept players from the state. At the time, lawmakers set the tax rate on DFS revenue at just 6%, making it easy for smaller sites to join in.
Casino games in Tennessee, such as online blackjack, poker, slots, or roulette, have yet to be passed into law. As mentioned before, there are no casinos in Tennessee, and state legislators have shown no real interest in building any gambling establishments or allowing that type of gambling online.
For now, gamblers in Tennessee can try their hand at sports betting online through the four licensed sportsbooks.