Could Minnesota Sports Betting Be Legal and Online in 2021?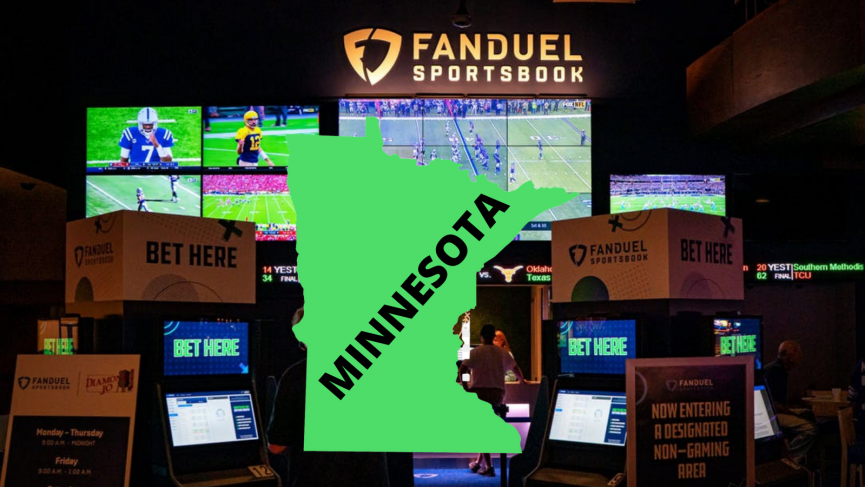 Could Minnesota Sports Betting get the green light this year? Minnesota has attempted to legalize sports betting in 2019 and 2020 but has come up shorter than this year's Vikings. Lawmakers are making another attempt at expanding the North Star State's gaming industry with online sports betting this Thursday, January 21, 2020.
I will soon be introducing legislation to legalize sports wagering here in Minnesota! Stay tuned! More to come! @PowerTripKFAN & @johnkriesel get ready!

— Sen. Karla Bigham (@karlabigham) January 14, 2021
Minnesota Sen. Karla Bigham tweeted that she will submit a sports betting bill into state legislation this week. This is the first attempt at passing a wagering bill since Sen. Roger Chamberlain filed SF1894 in 2019.
Bigham is seeing early support from some lawmakers and is looking at other states to replicate successful sports betting in Minnesota and the state tax revenue that comes with it.
The biggest challenge in passing the wagering bill in the North Star State is getting the tribal groups to sign off. When SF1894 was filed in 2019 and discussed in 2020, all 11 tribal groups were opposed to legalizing sports betting.  According to the MIGC "Minnesota tribes remain
concerned that a legal sports betting market could have negative consequences to the state's
delicate gaming industry. Minnesota's current gaming landscape is well balanced with a rightful
place for the charitable gaming, horse racing, lottery, and tribal operations. "
Senator Bigham will be at the forefront of getting the bill through while working with the Minnesota tribal groups.
Why Didn't SF1894 Pass?
Sen. Roger Chamberlin filed SF1894 in March 2019. It quickly moved through the early committee before stalling out with the Senate State Government Finance and Policy and Elections Committee a year later.
Tribal groups were not on board with the new sports betting bill, and a big reason why SF1894 didn't move beyond the Finance and Policy Committee according to the statement released by Minnesota Indian Gaming Commission "Regulated sports betting markets are new to 16 states and vary widely. Before pursuing any new types of gaming in Minnesota, MIGA urges a better understanding of the impacts from recently enacted sports betting laws, particularly in states with a significant tribal gaming presence. "
When asked about it at the Global Gaming Expo in October 2019, Melanie Benjamin, chief executive of the Mille Lacs Band of Ojibwe Indians, explained that tribal groups were concerned that it would negatively impact the state's gaming industry.
"Currently, we're looking at a possible 4.5% increase. That's not a lot of economic benefits, so we're proposing that we wait and see what's going to happen in a year or so and how that will impact the tribes," said Benjamin.
The tribal groups wanted sports betting to be worthwhile, so Chamberlin put in amendments for his sports betting bill after tribal groups opposed SF1894. Minnesota casino leaders have yet to comment on the potential proposal of another sports betting bill in the state.
Chamberlin added that in-person registration would be required to create mobile sports betting accounts and included two skins to be allowed per casino.
Rep. Pat Garofalo submitted his own sports betting bill, HF1278, to the Minnesota House of Representatives. His bill did not allow racetracks to be involved in sports betting and limited it to only tribal casinos. Even this bill failed to get support from the Minnesota tribes.
How to Get the Tribes on Board
In Minnesota, 11 tribal groups run 18 casinos in the state. In the previous bills, nothing enticed them enough to get on board with expanding the industry.
The North Star State already sees billions of dollars generated from the lottery, casinos, bingo, and more. Right now, tribal groups will need to see more than a 4.5% increase to make sports betting worth passing.
Benjamin said in 2019 that the group wanted to wait a year and see what sports betting could look like. Now, 2020 has brought some states to their knees, with some of those having multi-billion budget deficits.
This may be the best time for Minnesota tribal groups to reconsider moving forward with sports betting.
What Could Minnesota Sports Betting Look Like?
If Minnesota is looking to run successful sports betting industry, it will want to look at Colorado as a template for success. Minnesota shares similarities including population, where it is behind Colorado in residents by less than 120,000.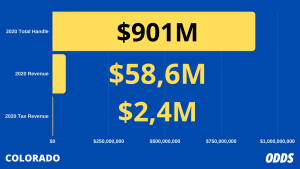 Sen. Bigham could see some help from Colorado. Colorado House of Representative Speaker, Alec Garnett, reached out to Bigham via Twitter, letting her know she can call him anytime for help creating sports betting regulations for the state.
Give me a call if I can help. #coleg created a successful regulatory framework. @PatrickForCO #copolitics https://t.co/qlNzKR8eby

— Speaker Alec Garnett (@AlecGarnett) January 15, 2021
Colorado launched sports betting at arguably the worst time in 2020 but saw great success as the year went on. After launching in May 2020, Colorado expanded rapidly and saw over $230 million in its state betting handle.
If Minnesota follows suit, it can see the same numbers, if not better, once the market matures. Colorado has some of the friendliest taxes for sports betting operators at 10% revenue. This has allowed for a competitive market in Colorado, which has helped the state reach nearly a quarter-billion dollars in a single month.
Minnesota has 18 tribal casinos and two racetracks with cardrooms. Depending on how the bill is shaped, Minnesota could allow multiple skins per casino license with having a $10,000 application fee and a $100,000 annual licensing fee.
Lawmakers will insist tribal casinos look at the success Colorado has had with sports betting. Depending on Minnesota's regulations, it could see the same success if it follows the Colorado blueprint.
Minnesota itself is suffering from a $1.27 billion budget deficit. In 2019, tribal groups wanted to wait on moving forward with sports betting. Now, lawmakers will make a push to bring it online sports betting revenue as a way to patch budget holes.