Oregon Sports Betting Looks to Move From Scoreboard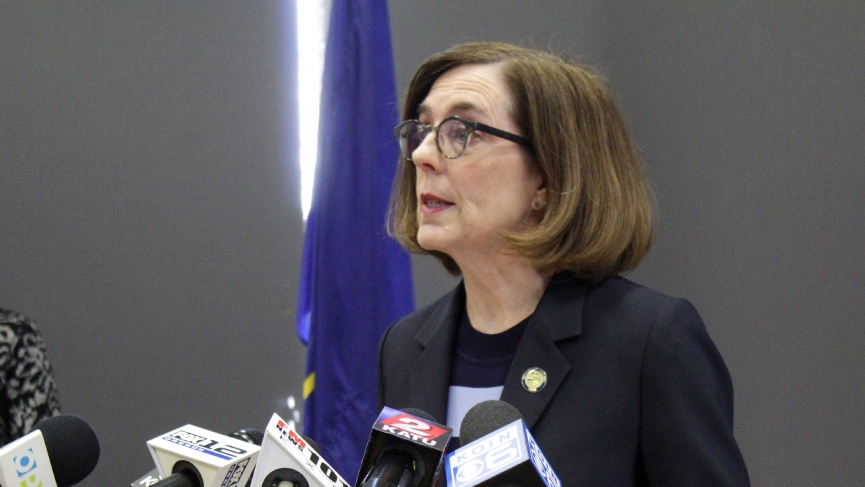 Gov. Kate Brown looking to get Oregon's sports betting out of the lottery system's quicksand
HB 2127 will put empower the Oregon Racing Commission to oversee sports betting
Governor Brown is confident Oregon can become a competitive sport betting market in the US
Oregon sports betting officially launched in October 2019 and would be available at tribal casinos and through the lottery-run sports betting app, Scoreboard. The Beaver State decided to go with a single betting operator in the state, and although Oregon saw success early in sports betting, it quickly stalled and has hit a roadblock for the industry.
In January, Oregon Gov. Kate Brown finally had enough of the lottery-backed industry and filed HB 2127 to the state, in hopes of having the Oregon Racing Commission oversee sports betting.
Gov. Brown is looking for a more competitive sports betting market that could help Oregon see its true potential compared to the numbers it's bringing in now. The move comes in time with the Beaver State seeing its second-largest sports betting handle recorded in December.
Now, Brown thinks the state can do better, with states like Iowa, Rhode Island, and West Virginia putting up better numbers than Oregon despite having small populations. The time for a change in Oregon sports betting is now, and Brown could get her wish in 2021.
Gov. Brown's HB 2127
The most significant change to Oregon sports betting would be the Oregon Racing Commission overseeing the industry, according to HB 2127. Some key details for a sports betting overhaul have been left out by Gov. Brown or were left in vague writing. HB 2127 did not state how many operators would be allowed to enter Oregon.
There is speculation around what the tax rate would be for sports betting. As of writing, Brown states that there would be a "fee" on gross gaming revenue and would "not to exceed 10 percent of gross sports wagering receipts." If Oregon is looking at around a 10% tax rate, it will give the state one of the lowest U.S.
Some certainties stated in the bill are licensing fees not exceeding $50,000 and mandated official league data to grade in-game wagering bets. HB 2127 would repeal the prohibition of betting on Oregon college sports, which is currently not allowed under the Oregon Lottery. However, professional leagues and colleges could request to ban any bet on the sport or university.
Gov. Brown also calls for this bill to become operative on January 1, 2022. If HB 2127 is approved of and passed, it will really change the northwest's betting landscape.
Oregon Sports Betting – Why It's Time for a Change
Oregon has the 27th largest population in the U.S. but one of the smallest sports betting industries of legalized states. The Beaver State should be competing with Colorado's sports betting handle, which just hit $284.6 million in December.
However, the state is being outperformed by Iowa, Nevada, West Virginia, New Hampshire, and Rhode Island when comparing betting handles. Even when taking out Nevada as an outlier due to it being the sports betting capital in the U.S., Oregon has at least one million more residents than the other four states. Yet, all four are seeing more betting take place.
In 2020, Rhode Island saw its betting handle hit $221.7 million for the year, while Oregon was just over $218 million.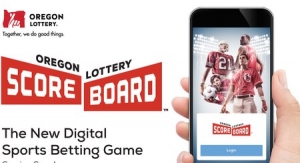 New Hampshire is another state run by a lottery system and only has DraftKings for bettors to use. However, using a reliable sports betting operator like DraftKings, compared to Scoreboard in Oregon, has proven to have a better outcome comparatively. In December, New Hampshire saw $51.6 million in its betting handle than the $27 million wagered in Oregon.
West Virginia doubled Oregon's betting handle for December when the state saw over $70 million in bets. Iowa nearly quadrupled Oregon's numbers as the Hawkeye State brought in over $104.8 million in December.
Iowa has roughly one million fewer people than Oregon but has a much more vibrant sports betting industry. The state has full-fledged online sports betting with market-leading sportsbooks for Iowans to choose from. If someone wants to place a bet in Oregon, it has to go through Scoreboard or head to one of the tribal casinos.
If Oregon follows the path of Iowa and other states with its sports betting overhaul, then the Beaver State will outperform the smaller state that is currently beating them.
Will Record January Change Outlook?
Early reports coming out of Oregon are that the state saw a record $34.9 million bet in January – $5.4 million more than what the state saw in October, which was the state's best month. $3.9 million in revenue was generated, which was a nice increase compared to December's $3 million.
#Oregon numbers for #SuperBowlLV courtesy @oregon_lottery:

Handle: $3.47M
Revenue: $696,230
Win Rate: 20.09%
Wagers: 154K
Avg Wager: $22.54
Unique Users: 23.4K#SportsBetting #GamblingTwitter #SportsBiz

— Chris Altruda (@AlTruda73) February 9, 2021
With the January numbers coming in, there is a chance lawmakers could begin to change their mind on giving Oregon sports betting an overhaul. However, it could be too late for that to happen. The single-operator model has been underwhelming for Oregon. Bettors in the state can only use Scoreboard or head to two tribal casinos in the state.
Oregon has consistently been one of the worst-performing states when looking at betting handle and revenue generated for sports betting. Allowing the Oregon Racing Commission and creating a competitive market will help the state hit the potential the sports betting industry has.