Arizona Sports Betting Hits Another Potential Roadblock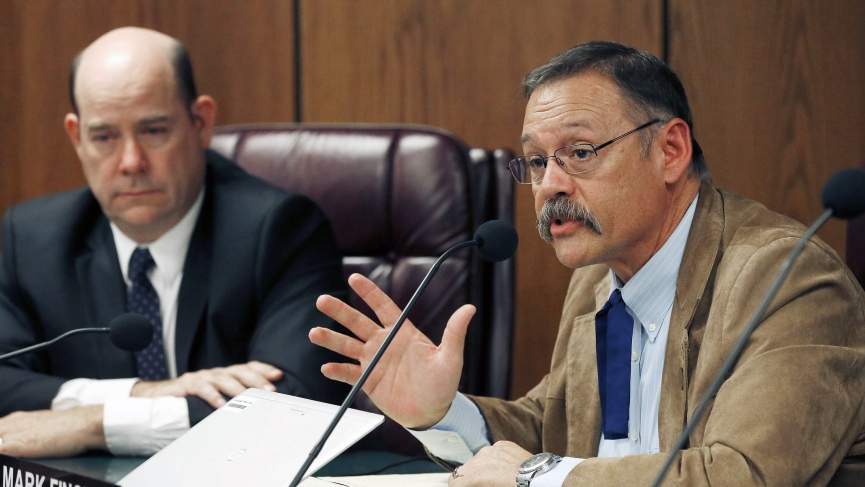 Arizona sports betting had a big day on Tuesday after the Arizona House Committee advanced its sports betting bill to allow for retail and mobile wagering in the state. The bill passed 9-1 with support from both parties and gave Arizona a great start to legalizing sports betting in 2021.
However, on Wednesday, the Senate sports betting bill appeared to hit a roadblock. The Senate Committee on Commerce sports betting bill did not receive the same love as its fellow House Bill did a day before. Now, the Senate Committee will have to regroup and convince the opposition to support the Senate wagering bill.
Both the House and Senate bill has similar language. If the Senate can pass its version of the bill, then there is a strong chance. Gov. Doug Ducey will most likely pass the bill into law as he favors legalized sports betting. Ducey is a Republican, and with both Arizona chambers controlled by the Republican party, it makes passing a sports betting bill easier to accomplish.
With the tie-up in the Senate, Arizona will have to wait a little bit longer.
What Would Arizona Sports Betting Look Like?
As of writing, Arizona sports betting would allow tribal casinos to have retail and online sports betting operating at its locations. The state is also working on legislation that would allow horse racing tracks and stadiums to apply for licenses, including Phoenix Raceway and TPC Scottsdale Golf Course.
However, the licenses for stadiums would only be at professional locations. Minor league stadiums and spring training facilities would not be included in the bill. Horse tracks would only have retail betting.
A recurring trend I am hearing in this round of 2021 sports betting legislation is gas stations and mini marts wanting their piece of the pie. Heard it in Arizona this week and now Kansas.

— Jessica Welman (@jesswelman) February 11, 2021
There are no details on what licensing fees or a tax rate would be for Arizona sports betting. Bettors will have to be 21 years or older to place wagers.
Under the proposed betting bills, it would also allow for Daily Fantasy Sports legalization in Arizona. Similar to sports betting, not many details have been listed for DFS. According to HB 2772, it appears DFS operators would have to renew a license every two years.
Arizona currently has an estimated 7.3 million people living in the state, roughly 500,000 more residents than Indiana and Tennessee. Both states have already seen a lot of success with legalized sports betting, and Arizona has a chance to produce better numbers.
If the Grand Canyon State a competitive retail and online sports betting industry, it could see an average of $500 million wagered in a single-month once the market matures.
Lawmakers vs. Tribal Casinos
The issue why sports betting has stalled in Arizona until 2021 has been due to gaming legislation. Tribal groups control the gaming in Arizona, and the state has no commercial casinos. For sports betting to be legalized in the state, lawmakers needed to get tribal groups on board with sports betting.
Early on, lawmakers attempted to get the Arizona Tribal Gaming Regulators Alliance on board with sports betting. Still, none of the members of the tribal groups cared to do so. The Alliance said that tribal groups were ok with the revenue generated from casino gaming and did not feel the need for legalized sports betting.
In recent months, Gov. Ducey delegated with tribal groups about sports betting legalization and said he worked out a deal with the tribes to get them on board with sports betting. Now, with the Senate bill stalling on Wednesday, questions are coming about whether or not the tribes are truly in favor of passing the sports betting bill.
What's to Come
Arizona sports betting is on the goal line of legalization but was stopped on first down Wednesday. So far, all the key players are still on board with the sports betting bill, outside of some opposition in both chambers. Senate leaders and Gov. Ducey will have to get more members on board to finish the deal.
If tribal groups and professional leagues are still looking for the sports betting bill to go through, Arizona could become the first state to pass a bill in 2021.
Right now, the goal is to get the Senate portion of the sports betting bill through for Gov. Ducey to sign. The state does not want to start the process over again with how close it is to getting approved.