UFC 259 Odds Look Ahead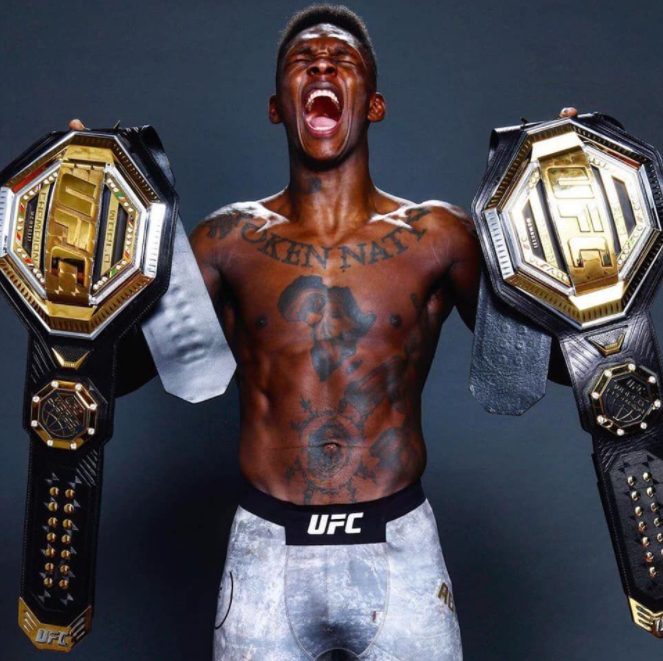 UFC 259 Odds Look Ahead: The third UFC pay-per-view of the year is just one week away, and it is easily shaping up to be one of the most epic UFC events in the history of the promotion. The card is headlined by one of the most unique title fights in UFC history, as the UFC Middleweight champion Israel Adesanya moves up to 205lbs to take on the UFC Light-Heavyweight champion Jan Blachowicz, in an attempt to become the fifth fighter in UFC history to hold two belts simultaneously.
While one fighter is attempting to become a 'champ-champ' at UFC 259, the only current two-division champion will also be fighting on March 6th. As the 'Lioness' Amanda Nunes defends her Featherweight gold against Megan Anderson.
Nunes comes in on the UFC odds board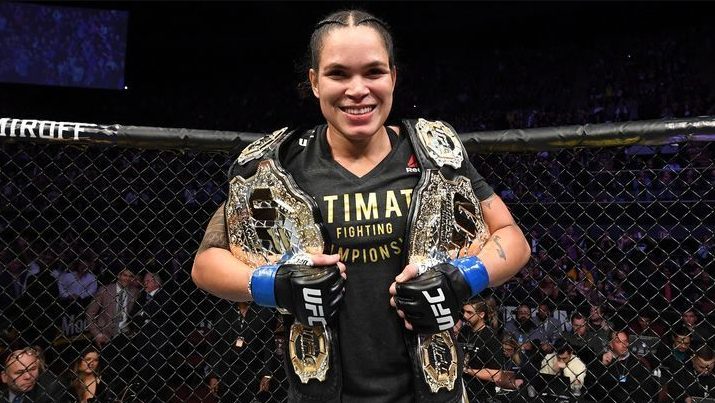 as the staggering -920 favorite over Anderson at +900 on the comeback, in what will be the first UFC Women's Featherweight bout of 2021, and just the fourth women's 145lbs bout over the last calendar year.
The feature bout of UFC 259 is a Bantamweight Title fight, which will see Aljamain Sterling get his long-awaited shot at the Bantamweight gold, as he takes on Petr Yan in his first UFC Men's Bantamweight title defense. Yan comes in as the -126 favorite, with Sterling on the comeback as the +113 underdog.
The entire UFC 259 card from top to bottom is unbelievably stacked, with future UFC Hall of Famers in Dominick Cruz, and Joseph Benavidez on the card. The card will also see the return of Light-Heavyweight prospect Aleksandar Rakic, as he takes on Thiago Santos, in what could be a very important fight for the division, depending on who ends up coming out on top in the main event. With that in mind, let's take a quick deep dive into the colossal event that is Adesanya vs Blachowicz.
UFC 259 Quick Cap: Adesanya vs Blachowicz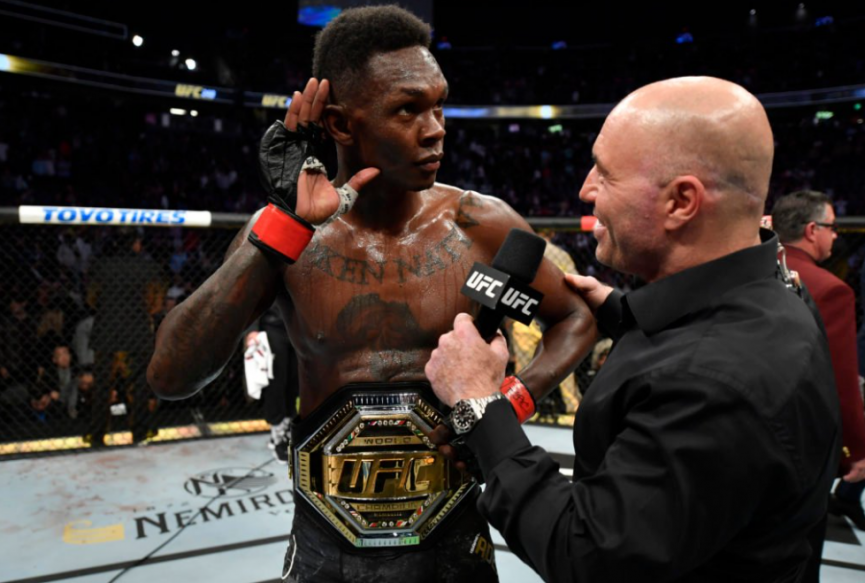 The UFC 259 main event between Israel Adesanya and Jan Blachowicz could be a turning point and benchmark setter for the Middleweight and Light-Heavyweight division, as well as for the UFC as a fight promotion as a whole. The contest between Adesanya and Blachowicz will mark the first UFC fight in the modern era to see a fighter from a lower weight class, stepping up in weight-class to fight at the natural weight of the lower weight class.
Israel Adesanya has no plans for 'bulking up' for his 205lbs bout against Blachowicz, and will likely step on the scales at 10 to 15 lbs lighter than the 205lbs weight limit on weigh-in day. What makes this such a benchmark for the UFC, is because it is the first step towards expanded divisions, a broader style of match-making, and an overall more intriguing product.
As far as combat sports go, this is not anything new. In fact, Israel Adesanya competed in and won kickboxing tournaments in both Cruiserweight and Heavyweight. Adesanya in fact has two wins over heavyweight kickboxers that came in the same night, when he won the 'King in the Ring 100 Heavyweights Tournament' in New Zealand in 2015. This is something we have seen in kickboxing, as well as in Asian MMA promotions like Rizin or ONE FC for quite some time. However, it will be the first of its kind under the UFC banner, and depending on the outcome of the fight, the result could change the landscape of not two, but even three divisions in the UFC going forward.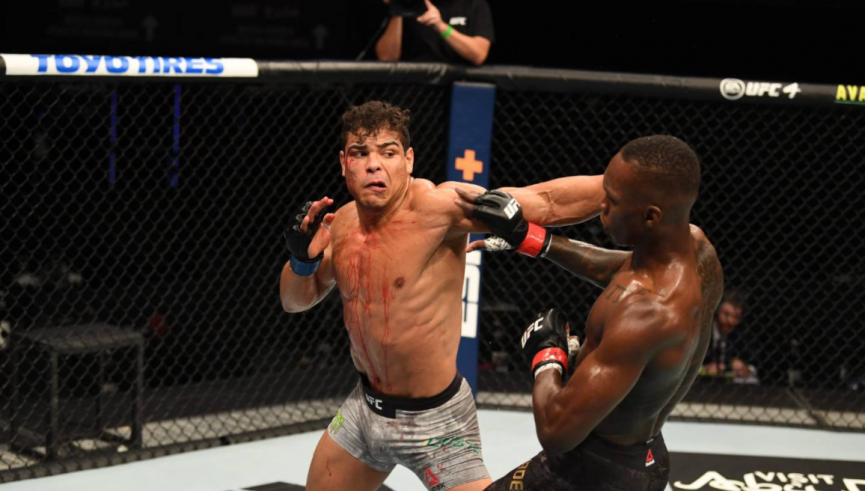 'The Last Style Bender' Israel Adesanya comes into this fight with a 9-0 record in the UFC, with 5 of the 9 wins coming by way of decision. Adesanya took some criticism after his first title defense against Yoel Romero in March of last year, as fans began to question his overall finishing power and entertainment value after Adesanya fought to a very low energy five-round decision against the former Olympic silver medalist wrestler in Romero.
Adesanya silenced the critics later on in 2020, after defeating the undefeated middleweight destroyed Paulo Costa in spectacular fashion, knocking him out just over halfway through the second round. With that, Adesanya has fought in three undisputed title fights in his UFC career, four if you count the Gastelum fight for the interim belt in mid-2019. In four title fights, Adesanya has two decision victories, and two wins by stoppage. A key factor in the handicapping of this fight is to understand the difference of the fighter that is Israel Adesanya as a defending titleholder, vs an Israel Adesanya stepping in as the title challenger.
UFC 259 Odds

UFC Light-Heavyweight Championship
Jan Blachowicz +205
Israel Adesanya -222
UFC Odds: Women's Strawweight Championship
Amanda Nunes -815
Megan Anderson +812
UFC Odds:  Bantamweight Championship
Petr Yan -109
Aljamain Sterling +100
Drew Dober +285
Islam Makhachev -326
Aleksandar Rakic -152
Thiago Santos +138
Casey Kenney -127
Dominick Cruz +122
Kyle Phillips +141
Song Yadong -132
Askar Askarov -117
Joseph Benavidez +113
Kai Kara France -137
Rogerio Bontorin +125
Amanda Lemos -182
Livinha Souza +194
Jordan Espinosa -120
Tim Elliot +110
Kennedy Nzechukwu +211
Carlos Ulberg -200
Jake Matthews +185
Sean Brady -200
Aalon Cruz +148
Uros Medic -162
Mario Bautista -220
Trevin Jones +205
UFC Odds Updated 3/1/21
---
FAQ: UFC 259
What are Jan Blachowicz chances of beating Israel Adesanya?
Based on the betting odds and implied probability, Jan Blachowicz has a 30.2% chance of beating Israel Adesanya
Who is the biggest Favorite at UFC 259?
The biggest betting favorite on the UFC 259 card is the defending UFC Women's Featherweight Champion, the 'Lioness' Amanda Nunes, who is a -955 favorite against Megan Anderson.