Francis Ngannou Betting Trends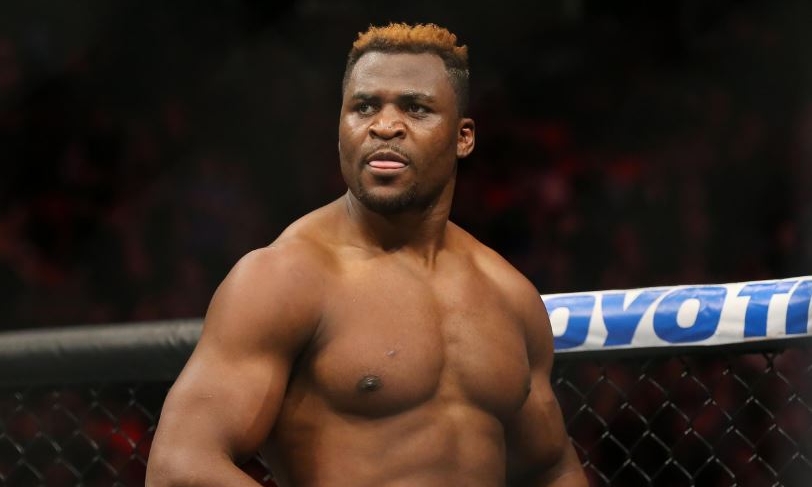 Francis Ngannou has done everything in the heavyweight division besides picking up the strap. With Ngannou's next opponent up for debate, we take a look at Ngannou's future as well as his most profitable betting trends.
Next Opponent for The Predator
With the UFC's heavyweight division currently in a state of flux, Francis Ngannou's next opponent is not exactly etched in stone. The UFC's Heavyweight Champion Stipe Miocic is currently sidelined from competition due to his volunteer work as a first responded during the COVID19 pandemic. Thus, the division's number one contender is now waiting in the wings for his next big fight. When that happens, is anyone guess at this point.
Ngannou has stated publically that he felt disrespected by the UFC for not making his fight with Rozenstruk at UFC 249 for an interim title.  In a recent interview with ESPN's Ariel Helwani, Ngannou likened his situation to that of Justin Gaethje's, Ngannou said that he felt he should have been given the same opportunity that Gaethje was given, in terms of fighting for an interim belt, while the division's champion sits on the sideline. 
Ngannou told Helawni that 'fighting just to fight' isn't really his thing, stating 'you need to have a purpose in what you're doing' Ngannou said, who is currently stuck in a stalemate in the upper ranks of the heavyweight division. When asked about the current state of the division, and what the UFC should do about the idle champion, Ngannou responded in earnest "I don't know what they should do, but I know what I deserve." Time will only tell now.
Frances Ngannou: The Under
Francis Ngannou holds a unique skill set that has allowed him to grow into one of the most devastating punchers in UFC history. Francis Ngannou has set himself apart in the heavyweight division as of late. While most recent heavyweight bouts have seen fighters stalk and labor their way through unentertaining fights, Ngannou brings a breath of fresh air for fight fans with his crushing ability to finish fights.
In fact, going back to his debut in 2015, Ngannou's fights have gone under the betting total 66% of the time. A $100 bet on the Under in every one of Ngannou's fights would see an 8-4 record and a profit of +2.68 units. Although it doesn't seem like much, the return on investment of this prop is still worth the risk. At $100 per bet, the Under has paid off a profit of +$22 per fight, win or lose. 
Ngannou on the Moneyline
If prop betting isn't your thing, don't you worry, the Predator has you covered. While some of the more casuals bettors prefer to steer clear of the fight props, Ngannou still manages to pack a profitable punch, even by just backing him to win 'straight-up'. Since his UFC debut in 2015, Ngannou ML bettors have gone: 10-2, for +6.19 units. $100 bettors backing Ngannou in every one of his UFC fights have profited +$52 per fight, win or lose.
Further, a rare quality that Ngannou carries is his ability to rise above the expectations, especially when it comes to the betting board. In his 12 fight UFC career, Ngannou has been an underdog three times, winning all three, with two of them coming by way of first-round KO. Whether it's laying the lumber as a -200 favorite, or taking a shot on him as a 2-1 underdog, the Francis Ngannou 'to win' wager has paid off significantly.
Ngannou 'Inside the Distance'
Ngannou has a certain god-given gift displayed only in the artistry that is the knockout. It is a gift that the best trainers of today have said is 'something that you're born with, and can't be taught.' To put it in the words of the great boxing coach Teddy Atlas, 'punchers are born, not made.' With even Atlas himself putting Ngannou in the ranks of the best knock out artists of all time, right there up with Foreman, Wilder, and Tyson. With this great power, comes great responsibility, especially to those who back him blindly to win 'Inside The Distance'.
Ngannou has 15 wins in his MMA career, 11 by KO, and 4 by submission. He has never lost a fight that didn't go the distance, with his only 3 losses all coming by way of decision. Since coming into the UFC in 2015, Ngannou has won 10 of his 12 fights by way of stoppage. Bettors backing Ngannou 'Inside the Distance' in every one of his UFC fights have gone: 10-2, +8.21 units, a profit of +$68 per fight, win or lose.
There is little to no uncertainty to the fact, that if you plan on betting on Francis Ngannou anytime soon, the 'Inside the Distance' prop is the best bet when it comes to overall value. For instance, while Ngannou was as high as a -225 favorite to beat Jair Rozenstruik at UFC 249, you could have bet him 'Inside the Distance' at -139. If you did, you would have cashed that ticket in 20 seconds flat. There is no doubt that these situations will arise many more times in Ngannou's UFC career. So keep an eye out on the value play and take a shot on Ngannou 'Inside The Distance'