Beginners Guide to Betting the UFC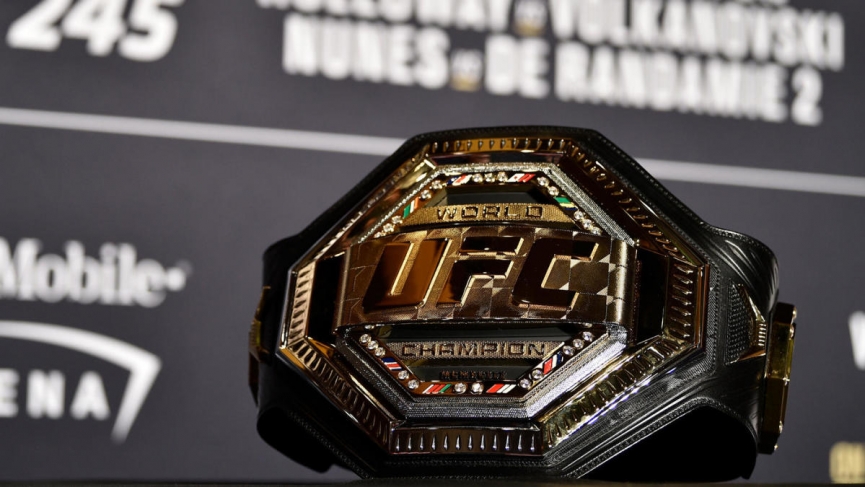 UFC Betting Beginners Guide: Something I get asked on a regular basis is "how do you bet on MMA"? It's a difficult question to answer, but one that we have decided to tackle for the fans! What better way to start 2021 than with your all-inclusive guide to betting on the best sport in the world?!
MMA is a sport that is unique in the betting world and a relatively new/small market, so there are plenty of opportunities for a bettor whether you are an experienced gambler looking for a new sport or if you are a first time better or MMA fan who is just looking for a little extra excitement on your Saturday night. First off, we need to acknowledge why MMA betting is different when compared to other sports that make it daunting or exciting, depending on your perspective. More often than not, in MMA, we are just looking to bet on the winner of the fight.
In the NFL, for example, you get the point spread where you can take a +400 underdog but still have an opportunity to cash a ticket with them because you are getting 10 extra points, whereas in the sport of MMA, those +400 odds on a UFC underdog has to find a way for to get their hand raised before you get to walk to the counter. The other factor is that this is an individual sport, and if your fighter has a negative tendency or flaw, you need to be well aware of it, or it can cost you your hard-earned money.
The Eye Test:
To get started, I need to make you aware that there are many different ways of betting on sports, and you are about to learn the secret sauce that is my personal approach to betting on the sport of MMA. I am a lifelong fight fan and have been watching the UFC, and other MMA shows since I was in my early twenties. I have personal experience with Mixed Martial Arts training, having trained in boxing, Maui Thai, and Brazilian Jiu-Jitsu. Personally, I understand the sport and a fighter that I want to be on needs to pass the eye test.
This is a difficult area to quantify. I have watched years and years of experience both watching and training in the sport I am betting on, and with that, I have been able to spot certain fighters that I can label as a "bet on" or "fade." I feel that this is a massively important piece of my MMA game because a fighter who is on a 3 fight losing streak can still have valued his next time out when bookmakers and fans have written them off. You have to develop this feel for fighters, and their skill sets over time by simply consuming MMA content.
YOU DO NOT HAVE TO DO THIS TO BE SUCCESSFUL.
Let me make it very clear that there are bettors out there who don't watch a single second of fight time. While I could never be successful or happy with that approach, it works for some. I watch the fights live, but this can be distracted by social media and family, and drinking. I have to go back and rewatch these fights when preparing to bet on them, and for that, I have a UFC Fight Pass and ESPN+ account, so I have access to all the previously aired UFC fights and can pull them up at any time. Personally, I like to watch the last 2-3 fights to make sure I am not reinforcing a recency bias of what I recall happened last.
This is a time-consuming process that I can only say works for me as an MMA specialist, but if you are serious about betting, I would make sure you do at least some research into them before you pull the trigger. You may have forgotten the time your favorite fighter got dropped or missed the moment they gave up the same tip takedown for a third time because you were grabbing a beer or a high five.
Know Your Numbers: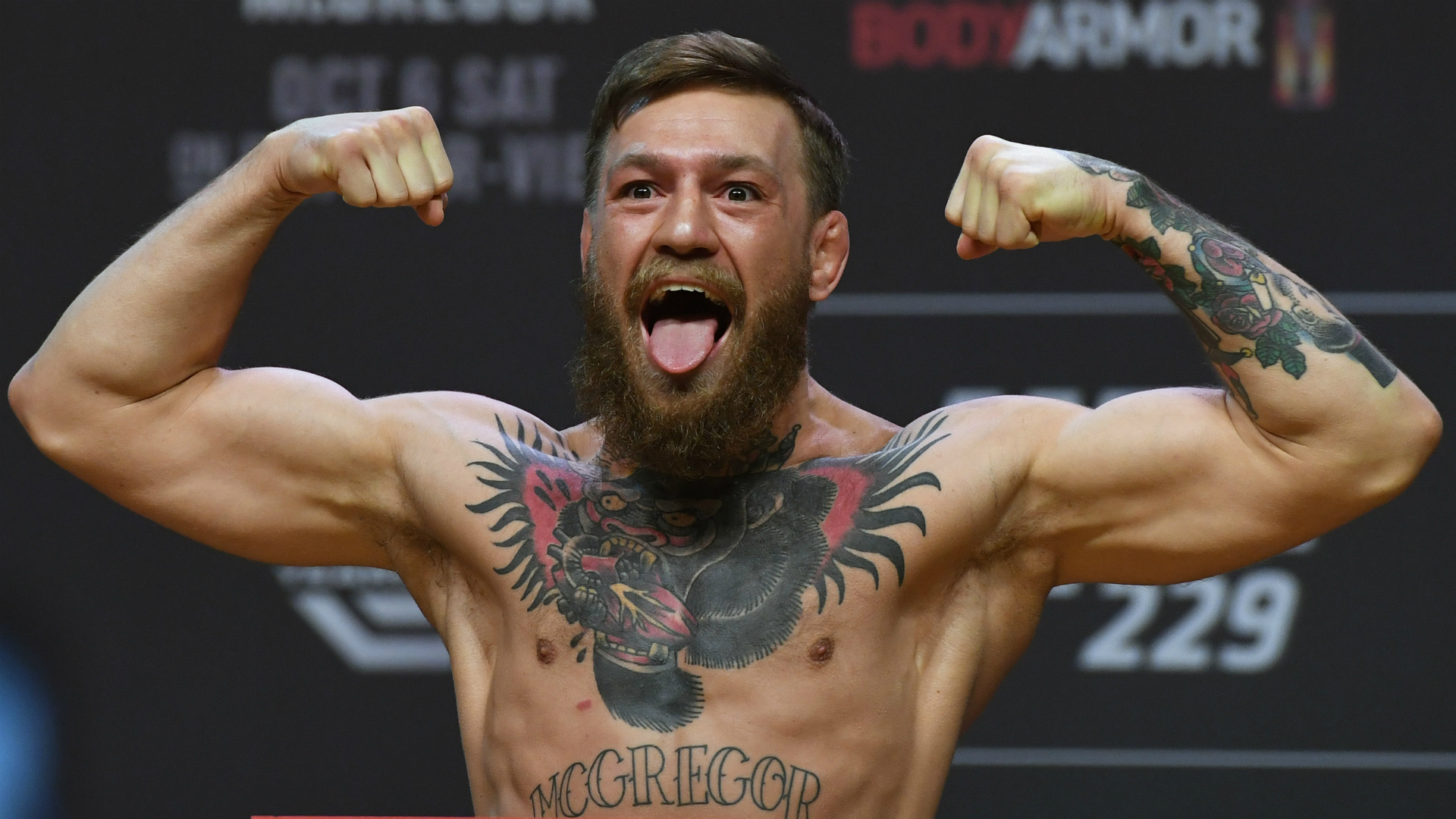 In the sport of MMA, numbers lie. I have said this many, many times, and I will keep saying it. In this sport, likely more than others, a fighter's statistical numbers may lead you in the wrong direction. For example, a fighter may have a 100% takedown defense rating, and you may count on that when they face a wrestler in their next fight, but you need to be able to provide context to that number. Make sure you look at the takedown offense of the fighters who previously attempted those takedowns and make sure they have defended more than 1. There are several instances where I have been impressed with fighter X's defensive numbers just to discover that they have only faced 1 or 2 takedowns in their entire UFC career. In that situation, you cannot bank on this high-level takedown defense that has not been tested.
When betting on MMA, I make sure to pull the official UFC fighter stats prior to pulling that trigger. This will give you the height, reach, striking offense, and defensive stats, as well as takedown offense and defense ratings of every fighter on the UFC's roster, and it is a regular tool of mine to look into a bet.
The fighter's physical statistics matter here and in a big way. Age, Height, and reach play a huge factor in the sport of MMA. More often than not, the younger fighter wins. More often than not, the fighter with a reach advantage wins. There are some God-given blessings in this sport that give fighters like Jon Jones unique advantages over their opponents and need to be respected when deciding if you should bet on them or not.
The Line:
In betting MMA, just like any other sport, you need to think about the betting line, the odds and what they mean This is more of betting in general than it is specific to MMA, but I feel it is important to mention. If a fighter is a -150 favorite, then that would mean you need to lay $150 to win $100. That -150 also equates to a 60% probability of winning the fight.
When you break down a fight, make sure you avoid looking at the available betting line before you do so. Go through everything you can and attempt to decide how many times Fighter A would win if they fought Fighter B 10 times. This will give you that line value that we as bettors are looking for. Rather than thinking, "Will Conor McGregor beat Dustin Poirier?" you should ask yourself, "Does Conor defeat Dustin 6 out of 10 times?"
Some believe that a winning ticket is all that matters, and there is no such thing as "value." I can't entirely agree. If you make a good bet, then in the long term, you will show a profit, and making bad bets for a quick win is a bad habit. The concept of value is a tricky one, so let's go back to our fighting example. If you believe that Conor McGregor will defeat Dustin Poirier 8 times if they hypothetically fought 10 times, then you would give him an 80% chance of winning. 80% in the betting market would be -400, and if Conor is lined at -250, you have a lot of value on the current line. If Conor, in your opinion, should be -400, then -250 is a great price tag, and there is a lot of value on that line. Similarly, if you conclude that Conor is only likely to win this fight 5 out of 10 times, then this should be a -110 pick 'em line, and the value will be on the underdog in Dustin Poirier.
Personally speaking, I combine the concept of value with looking for a winning fighter. You have to pick your spots. If you flip a coin, you have a 50% chance of landing heads and a 50% chance of landing tails. You could still hit heads 8 times in a row. After you flip that coin a million times, it will be roughly 50-50, but in the short term, you could hit big runs where it lands on the same side. This is where I personally have to give myself a better edge on that value prior to pulling the trigger. Dustin Poirier is a very capable fighter and is by no means a walkover, but I have to think he really has the tools to beat Conor if I am going to pull that trigger. If my "Eye Test" tells me that Conor is going to win this fight, then rather than betting a bad number or playing against myself by betting on the value side, I will pass on the fight.
Rules:
I have set for myself a certain specific set of rules to help with my handicapping of MMA fighters. I will pass these on to you and just know that they have been learned at the cost of blood, sweat, tears, and lots of cash.
Bet the Dog
In MMA, more so than most sports, I feel the underdogs have value. This isn't a game. There is no ball and no hoop. There is a steel cage door, and when it closes, you are trapped in a modern-day gladiator's colosseum with only the victor leaving with the spoils of war. The men and women who step into the cage are fighting for their lives and for the livelihood of their families, and when you find yourself in this situation, you will push past the normal limits of what you may be capable of to take home that win.
Fight IQ Matters
When a fighter shows their IQ, that will allow you to put them in the bet on or bet against the category. Fighters who show a positive IQ like George St. Pierre are fighters who you want to back even if the spot isn't perfect because you know that they will do whatever it takes to get the win. Fighters who regularly show poor in-cage decision making like Bobby Green (and there are a lot of them) are fighters you should put in the bet against category or at least hesitate before backing them and make sure you believe they are on the right side. If you cannot trust a fighter to follow their path to victory, there is a chance they can cost you a ticket that you should have cashed.
The Gas Tank is a Weapon
In MMA, you cannot afford to get tired. We have seen it over and over again. Fighter A is completely smashing Fighter B, and it looks like they are cruising to a victory. And then the tide turns. What happened? Why aren't the punches as fast? Why does Fighter B not seem bothered by the offense coming their way? Oh no, Fighter A is getting saved by the official. You have to be able to trust that your fighter can continue for the full duration of the fight, whether that is 3 or 5 rounds. Fighters like Max Holloway, who use that gas tank to break their opponents and turn the heat up as they fade, are some of my favorites to bet on. Like an Alonzo Menifield, who will fade if he doesn't get a round 1 KO, Fighters on the other side, is the kind of fighter you need to be VERY certain they will get that kill shot, or you could set yourself up for a bad night.
Age Is NOT Just a Number
My magic number is 40. At the age of 40, a fighter's body just isn't what it was when they were 31, and they are more prone to gassing, breaking, or making mistakes because of it. Fighting is a young man's (or woman's) game, and fading the older fighters is a profitable angle. There are exceptions to this rule, like Glover Teixeira, but what I always say is if you are going to bet on a 40-year-old MMA fighter, you had better have a damn good reason for doing so, and I start thinking about this when they get to 37 or so.
Never Bet Against Vicente Luque

Seriously. Just don't do it. I've tried, and it never ends well.
If I could quote my favorite pirate, Captain Barbosa, "The Code is more like guidelines than actual rules…." These rules are made to be broken. There are times and opportunities to throw them out, but in general, these will guide you and prevent you from making bad bets in the sport of MMA.
Variance:
There is so much more randomness in the sport of MMA than in others, and that is the nature of the sport. In baseball, if you are down 5-0 in the bottom of the 9th and your team smashes a home run, you are still down 5-1 and are still probably going to rip up that ticket. In the sport of MMA, if your fighter ducks the wrong way and that home run head kick comes up at just the right time, they are out cold, and it's over. The example I used previously regarding fighters overachieving because of being locked in the cage and fighting for their lives is something I want to call back to here. We feel like we have seen everything, but in MMA, something will happen once a month that shakes us to our core and makes us rethink what somebody is capable of. Understand that betting MMA is a roller coaster ride, and make sure you plan accordingly. Bankroll management is extremely important, and make sure you never over-extend yourself on any one bet to protect yourself from that flying knee highlight of the year knockout.
Reflection and Evolution:
We, as MMA bettors, are in the same position as the fighters. We have to be willing to look back truthfully and honestly about where we were wrong and what we can do differently. We have to own up to our mistakes and learn from them so that we do not repeat them. Stud sessions where you review what you bet and why and then consider what you missed or a random occurrence is important for growth. Make sure you look with a clear mind at your results. We have all made bad bets and still cashed tickets, and we need to learn from those. Just the same, we could have made a great bet and had it not cash. Both can provide useful data so that you can put yourself in the same situation again next time or avoid an old pothole.
Remember that betting can be dangerous. If you need help or have a problem, make sure to seek it. Never bet more than you can afford to lose and set limits for yourself. Stay within your bankroll, and good luck! Let's roll.