Betting UFC Underdog Trends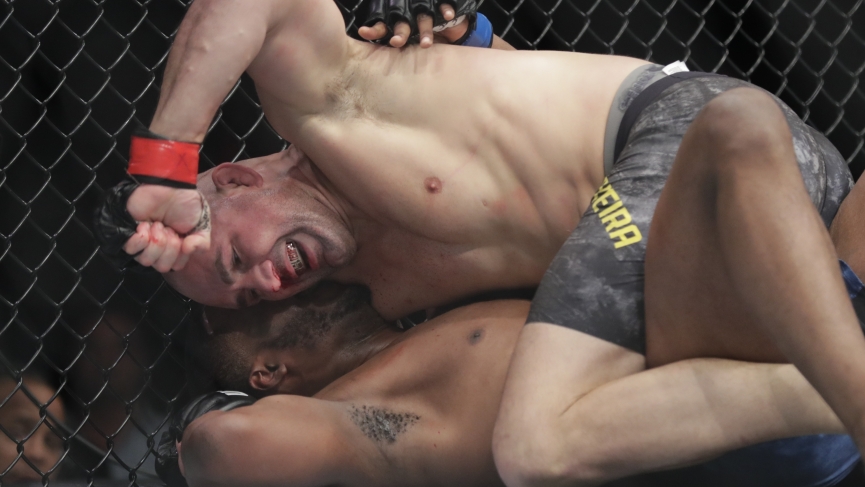 We are in a strange world right now where sports bettors who are used to betting on MLB, NHL, and NBA are all looking for action and the only show in town is the UFC. Everywhere on Twitter right now you are seeing tout (paid) handicappers who are now giving you picks for a sport they have never shown an ability to bet profitably. Rather than you paying your hard-earned money to receive picks from a handicapper who may not know what they are doing I would rather teach you how to handicap the sport for yourself since you just aren't that far behind everybody else jumping in. 
An angle that has served me well over time is to always make a case for the underdog. MMA is not the same as the other major sports where you can crunch the numbers and spit out an exact outcome. Have you ever wondered why in the NBA 9 times out of 10 when they set a total at 212.5 points it lands on 212 or 213 exactly?
That drives me batty because I am simply not smart enough to figure out how they get SO close to the exact outcome. MMA is simultaneously much simpler and much more complicated. There is a round total of generally over/under 1.5 rounds or 2.5 rounds and then Fighter A or Fighter B. There is no spread in MMA and when you lock the door behind 2 human beings only one of them is walking out. You have to be selective because the favorites in these fights are the favorites for a reason, but the margin of error is so much thinner in a cage. 
In baseball, if you are down 5 runs in the bottom of the 9th and your best batter comes up to the plate and just SMASHES the perfect pitch, even with 1 or 2 players on base already you are only scoring 1-3 runs and its near impossible to crawl out of that hole which is why when it happens the world goes insane! In MMA however you are one bob of the head, one wrong step sideways from catching a knee to the chin and going to sleep. 
In the last 28 UFC events underdogs have gone 131/336 for a +0.01% ROI (Return on Investment). If you had blindly bet every single dog for the past 28 events you would have won money. Granted it's a very small amount, but that's why we need to be slightly more selective. The juice you have to lay on favorites in the UFC just isn't sustainable long term in my opinion. Laying -330 can put you in a hole you can't crawl out of with just one upset and they happen every single card. UFC Fight Night 172 for example the underdogs went 5/10 with a 17.7% ROI and many of them were +150 or better. 
Now the question becomes: What do we look for in an underdog? In fairness these are qualities that you would want to look for betting on any fighter in MMA, but especially so if you are rolling the dice on a long shot! 
High Fight IQ 
In MMA we can go all the way back to the beginning when Royce Gracie was setting the world on fire defeating men 3 times his size in his pajamas. People tuning gave the skinny guy in a gi absolutely no shot against the muscle-bound wrestlers and boxers who stood head and shoulders above them, but with his knowledge of Brazilian Jiu-Jitsu he was able to overcome the odds.
These days it's not quite that simple as almost every modern day UFC fighter has to have a well-rounded game to compete, but you can tell when a fighter is a thinker. If you can out-think your opponent and discover the holes in his game mid-fight you have the ability to turn the tables. A perfect example of this was Roxanne Modafferi who is one of my favorite underdogs. Back in January she faced the hottest prospect in women's MMA today Maycee Barber and was a disrespectful +900 underdog.
Maycee has everything going for her. She's 16 years younger, fast, mean, hits hard, and already slated to be a title contender someday. Roxxy has a very limited skill set and isn't overly athletic, but what she does do is GRIND and stick to a plan. Roxxy broke every parlay on the planet that night, by cashing that +900 because she was able to find the hole in Maycee's game and expose it for 15 minutes. Always look for a fighter who shows a history of critical thinking especially inside the cage. 
A good chin
In MMA everybody's chin cracks eventually but a real quick way to torch your bankroll is to bet on fighters who have chin issues. Cory Anderson has been talking mad trash at 205 champion Jon Jones for years and seemed like he was finally putting it all together in 2019 to make a run at that belt. He had most of us believing that he had patched up the holes in his game, but the one thing you can't train is your durability. When Cory faced Jan Blachowicz as a -225 favorite the one thing many forgot to mention was the hand speed of Jan. Cory didn't make it a round against that legendary Polish power and if you laid that wood it left a bad taste in your mouth. Jan bettors were sharp that night because they knew he just needed 1 shot over a 5 round fight to cash in as a +175 dog. 
No Quit 
You need a dog that will never stop fighting. You are putting your hard-earned money on a fighter who the smartest people out there have decided has a 30% chance of winning a fight. You cannot be standing up against them and sticking your flag in the ground when the dog you are backing has a tendency to break.
You want a fighter like Niko Price who will not stop coming forward until he is completely unconscious or medically unable to continue. You want a fighter who will look for the finish until they go out on their shield for you! At UFC 209 Darren "The Damage" Elkins faced Mirsad Bektic who was prematurely crowned the next big thing at 145 and he was a +500 underdog.
Darren had shown himself to be serviceable and was riding a 3 fight win streak but Mirsad was better essentially everywhere. At +500 the bookie is saying that a fighter has around a 10% chance of winning a fight and Darren stood tall that night.
Have you seen Rocky 3? Yes, the one with Mr. T! Rocky basically moves around the heavy power puncher and makes him mad until he's too tired to have the vicious finishes that he is used to. Darren must have watched that movie leading up to his fight with Bektic because he used the exact same game plan. Mirsad hit Elkins with everything but the kitchen sink that night and in the 3rd round The Damage took over. He turned the tables on the more technical fighter and dragged him into a brawl, eventually landing a glorious head kick and staging one of the biggest upsets I've ever seen. 
Power
Power in MMA is extremely important. You want the ability to finish a fight at any moment. Power here can also be interpreted as a BJJ black belt or something similar allowing you to catch your opponent with something other than a punch or a knee.
A fighter like Elias Theodorou is a perfect example of who NOT to use in this case. Elias's entire game is based on out-moving and outpointing his opponents for 15 minutes. He couldn't bust a grape! If Elias is down on the judges' scorecards by 2 rounds you may as well tear your ticket up because he has no path to victory in that 3rd round.
At UFC Fight Night 171 Glover Teixeira, who notably is one of my favorite underdogs of all time, upset Anthony Smith as a +180 dog because he was able to turn the tide in round 3. Smith blew his load early and Glover was able to roll with the punches and return fire. Glover has far less volume than Smith, but he has far more pop and when he was the fresher fighter late in their 5 round title bout. Glover hit Smith so hard he knocked his teeth out quite literally and was able to get a 5th round TKO. You always want that ability to come from behind in your pack pocket!
Good luck out there bettor! Hit me up on Twitter and tell us who the biggest dogs you've cashed on are! @Odds110