Sports Betting Revenue Report January 2021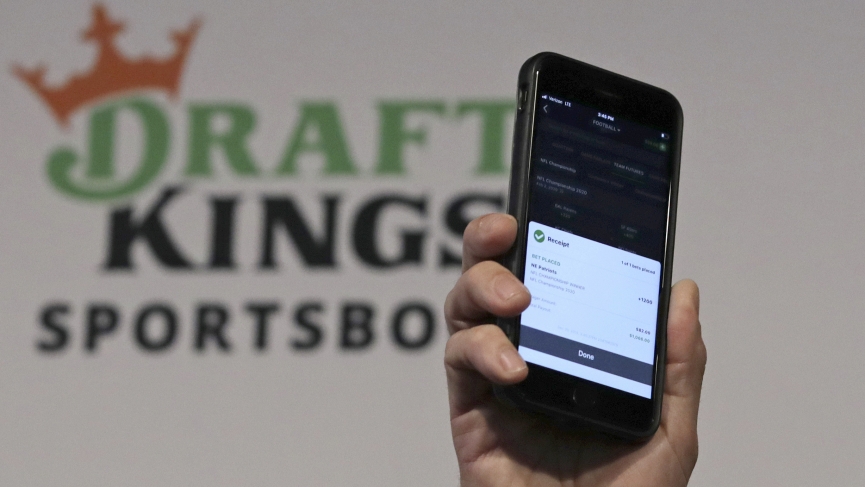 Sports Betting Revenue Report January 2021 – Nine states have reported sports betting revenue for January, and the industry is off to a great start in 2021. $2.4 billion was wagered in states reported, not including Nevada, Illinois, and Colorado.
Sports betting will also get a boost from Michigan and Virginia entering the industry in January. Michigan has already reported numbers for its first month of online wagering, which was a huge boost to the U.S. betting handle.
$3.57 million = January sports betting revenue in NY.

That's 75.7% higher than January 2020.

Imagine what that number would be if consumers could place wagers online.

— Darren Heitner (@DarrenHeitner) February 16, 2021
The sports calendar shifted with the biggest college football bowl games along with college football playoff games. The NFL had Week 17 action during the first week of January along with 12 NFL playoff games.
With football winding down, NBA and college basketball saw a higher percentage of the betting handle shifting into the new year.
Even as sports betting shifts away from football, the U.S. has a chance to break a national record for the fourth straight month when more betting reports come in.
Sports Betting Revenue January 2021 Numbers By State
New Jersey Sports Betting Revenue
As usual, New Jersey leads the pack among states. Although the betting handle for January is slightly down, the Garden State still saw $958.7 million wagered, a 3.7% decrease from December's record month.
Despite the betting handle dipping, betting revenue was up 24.4% for January. New Jersey went from $66.4 million to $82.6 million in betting revenue.
New Jersey: Mobile sports betting, iGaming and iPoker combined to generate $25million in tax revenue for the single month of January. https://t.co/HoWrmWxyZs

— John A Pappas (@yanni_dc) February 17, 2021
Basketball was the most wagered sport for the nation's leader. One-third of the betting handle came in on NBA and college basketball in January compared to 21% in football betting.
Indiana was another state that saw basketball lead the state, as 38.3% of the betting handle came in on NBA and college basketball betting. Football followed with 22.3% of the handle.
$958.7 million bet with New Jersey sportsbooks in January. The books generated $82.6 million in sports betting gross revenue. pic.twitter.com/SM1h7yfK8p

— David Payne Purdum (@DavidPurdum) February 17, 2021
Indiana Sports Betting Revenue
The Hoosier State also saw another increase in its state betting handle. Indiana went from $313.1 million to $348.2 million in January, an 11.2% raise. State revenue also grew $5 million, going from $24.3 million to $29.3 million.
Sports Betting Revenue West Virginia
Across the board, states increased their betting handle from December to January outside New Jersey and West Virginia. The Mountaineer State saw a significant dip from $70.1 million to $50.7 million.
A big reason for the 27.7% dip in West Virginia's betting is the state recording betting numbers weekly compared to a monthly one.
#WestVirginia numbers for #SportsBetting in January:

Top mobile operators handle:@FDSportsbook (Greenbrier) – $23.75M@HollywoodCCTR – $17.23M@WilliamHillWV – $1.52M

Top mobile operators revenue:#FanDuel – $1.69M#Hollywood – $1.21M#William Hill – $172K

3/x #SportsBiz

— Chris Altruda (@AlTruda73) February 5, 2021
This means that the beginning and end of a month's sports betting numbers could go to a month it's not supposed to. For example, it received two additional NFL Sundays to its betting revenue, a Sunday in November and Week 17 in January.
December recorded the New Year's Six and College Football Playoff games in December when it should have gone in January. The difference could be part of the dip, along with fluctuations in the state's monthly betting handle.
Iowa, Mississippi, and Oregon Sports Betting Revenue Numbers
Iowa ($149.5 million), Mississippi ($67.7 million), and Oregon ($34.9 million) saw record months in its betting handle. Iowa expanded to remote registration, which should help it see more growth in 2021 and beyond.
Mississippi continues to have successful months with its betting handle even as the state remains retail only.
Oregon also saw its best month since launching sports betting as it continues to use the lottery system to run its wagering industry.
For a majority of states, online betting continues to be the go-to. Pennsylvania saw 94% of the bets come in through mobile devices, followed by New Jersey at 92.5%, and Indiana at 85%.
With the coronavirus continuing to be a problem across the U.S., it is easier for bettors to wager from home than to head into a sportsbook with limited capacity.
What's to Come in 2021
With a few more states needing to report numbers, January is still on pace to become the fourth-straight month in betting handle growth.
Nevada and Illinois should combine for $1 billion alone, along with Colorado potentially hitting $300 million for the first time.
Nearly $3.8 billion was wagered in December and the U.S. could be right around there in the first month of 2021.
February should see a boost in the betting handle thanks to Super Bowl LV being the most wagered NFL Championship game in the sport's history. Among the states that have reported, roughly $435 million was bet on the Big Game this year, which will factor in the February reports.
Michigan and Virginia will also see a full month of online sports betting in February, which boosts the overall industry. Something to watch will be how the betting handle shifts now that football is over.
The Super Bowl could slightly skew numbers, but some states have already reported basketball taking over the most bet sport with limited football action in January.
2021 will also give the overall industry its best gauge on the expanding industry with professional leagues back on a normal seasonal schedule. With baseball still on schedule, the industry could begin to see what sports betting in the summer will look like.