Maryland Lawmakers Putting Finishing Touches On House Sports Betting Bill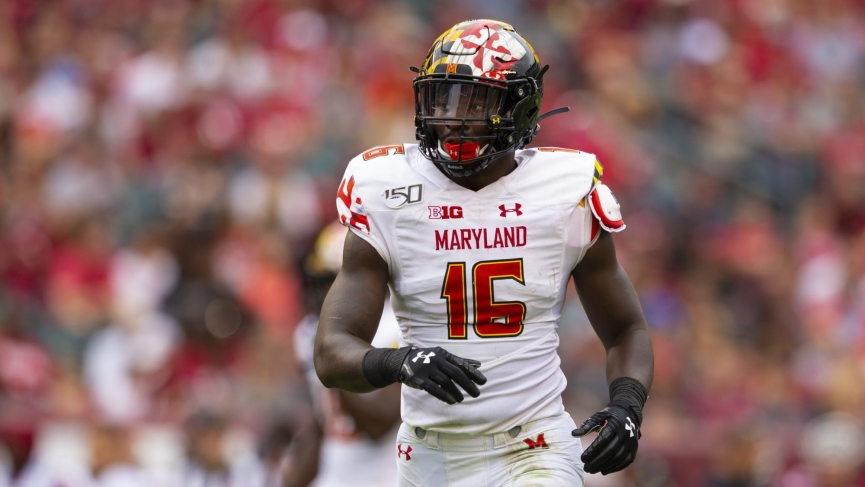 Table of Contents: | Details of House Bill | What's Next | Who Could Enter? |
Maryland continues to inch its way forward with launching its sports betting industry this year. Voters in the November Election were widely in favor of legalized sports betting after voting yes to it on the ballot.
Now, lawmakers are wrapping up talks on what the industry will look like. Maryland will also be making history once the talks are finalized, as it will be the first state to have language around minority businesses receiving sports betting licenses.
Off-track betting sites and small businesses have already been for legalized sports betting in the state and have approved the legislation that lawmakers have put together. However, the smaller shareholders with Maryland sports betting want to know minority and female-run businesses have an equal chance at receiving a betting license.
Maryland's House of Delegates approved the sports betting language changes and will have a big week ahead with the House passing the sports betting bill this week. If everything goes well, then the sports betting bill will head over to the Senate for a vote.

Details of House Bill
House Speaker Adrienne A. Jones is sponsoring House Bill 940. Lawmakers expanded the number of sports betting licenses to 37 compared to 25 earlier in the week. 15 online sports betting licenses will be available in Maryland.
The additional licenses were added after a push from minority businesses explaining that they would like an equal opportunity to receive betting licenses.
In-person betting licenses will go to the six state casinos, Laurel Park thoroughbred Racecourse, Maryland State Fairgrounds, and one at an OTB on the Potomac River.
The three professional sports stadiums in Maryland would also be eligible for a sports betting license. The state would be the third behind Arizona and Illinois for stadiums to be eligible for a betting license.
Minority businesses would be eligible for the remaining 10 retail betting licenses and could also apply for an online betting license.
Maryland's sports betting tax is set at 15% and is expected to collect $20 million a year in taxes, which would go towards education.
Earlier this month, the House bill passed with flying colors with a 129-10 vote giving Maryland bettors confidence that a bill should be passed this session.
What's Next
With the Ways and Means Committee approving the amendments last week, House Speaker Jones will ensure the HB 940 is voted on early this week. If the bill passes this week, it will go over to the Senate to go through the same process.
The Maryland Senate did not submit a sports betting bill of its own, meaning the House bill is the one lawmakers are leaning on during this process. The Senate also looks to pass the bill pending some changes in the language. Overall, HB 940 should not have any issues getting through both chambers.
The legislative session ends April 12 for Maryland lawmakers. Although both sides favor passing the bill, there is still a mindful time restraint that the Senate will need to overcome. HB 940 should get to Gov. Larry Hogan sometime next month.
The bill will g into effect June 1, but sports betting operators will most likely not be approved until later this summer. If all works out, then Maryland sports betting will be good to go live by the start of the 2021 NFL season. Overall, Maryland should have sports betting at least sometime this year, depending on the process.
Delaware, Pennsylvania, Virginia, Washington D.C., and West Virginia all have legal sports betting, so there is pressure for the state to get the bill through and not lose out on tax dollars.
Who Could Enter?
Maryland should see some of the top brands enter the state via a mobile license. DraftKings and others will look to secure a license from the last mid-Atlantic state to legalize sports betting. A few sportsbooks are all but locked into a license, thanks to the partnerships the operators have with a Maryland casino.
BetMGM
BetMGM will be able to enter Maryland thanks to MGM National Harbor in Forest Heights. The sports betting operator will receive a retail and most likely a mobile betting license thanks to Maryland betting laws giving a license to the six eligible casinos in the state.
Barstool Sportsbook
Barstool Sportsbook is the newest sports betting commodity. Barstool will cut thanks to Penn National receiving its Maryland casino back from Hollywood Casino after leasing it to the casino company over the last decade. The location will be in Perryville.
FanDuel
One of DraftKings' biggest competitors, FanDuel, will also be getting a shot in Maryland. The sports betting operator partnered with Live! Casino back in 2019, which has a Hanover location, is in one of the more populated areas of the state.
Wiliam Hill
Thanks to Caesar making a blockbuster acquisition for William Hill last fall, the sports betting operator will most likely be receiving a license through Horshoe Casino Baltimore in the downtown area. The sportsbooks will be a few blocks away from where the Baltimore Ravens and Orioles play, making it a popular game day destination.