Louisiana Sports Betting Rules Are Being Outlined by Lawmakers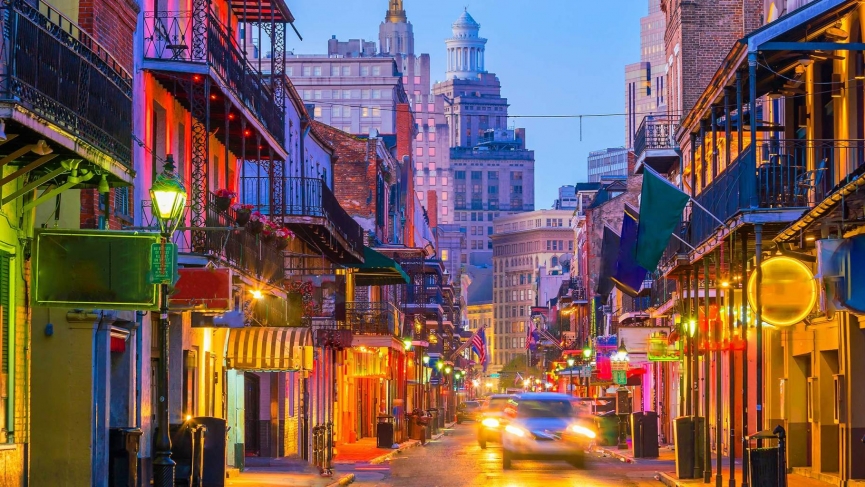 Table of Contents: | Tax Estimates | Think About the Children! |
Louisiana sports betting is in the works as lawmakers discuss what the state industry will look like. The Bayou State is still working towards specifics, but some details are coming out on what the Louisiana sports betting industry could look like.
November votes said yes to sports betting during the 2020 election. 55 of the 64 state Parishes will launch sports betting once the industry is ready to go live. Unfortunately, there is no timetable on when that will happen.
Estimates are coming out on annual betting taxes, along with advocates trying to push to move the sports betting funds to certain state resources.
Here is what we know about Louisiana sports betting.

Tax Estimates
The 2021 legislative session does not begin until April 12, so it is up in the air on how many licenses will be available and what the tax rate will be.
Senate President Page Cortez will be sponsoring the sports betting bill this session and estimates the state can collect between $10 million to $20 million in annual taxes. However, Cortez said that the state would need to legalize online sports betting to bring in meaningful revenue.
Neighboring Mississippi has collected $14 million in taxes since launching sports betting in August 2018. Although the state has the largest casino population outside Las Vegas and Atlantic City, it still lags per capita numbers due to a lack of mobile gaming.
The Bayou State could see a similar issue if only in-person betting is available. Taxes will fall well short of Cortez's mark.
Think About the Children!
Although a sports betting bill with all the fun details like tax rate and licenses has not been set up yet, advocates and lawmakers are already starting to suggest where the money should go.
The Louisiana Early Childhood Care and Education Commission requested that all the sports betting proceeds go towards early childhood education. The commission said the state should reallocate the $839 million it will receive over the next 10 years for early childhood learning.
The commission believes the money should go right to them instead of through the state general fund. Funds would help early childhood education and help Louisiana kids catch up with their peers with more money invested into early childhood.
Spectrum Gaming Group did a study in 2019 stating that early childhood education could receive $49.8 million from sports betting if that state can collect over $330 million in revenue at a 15% tax rate.
Sen. Cortex understands the importance of early childhood education but would also like to increase the programs through general tax collection instead of specifically tying the sports betting funds to one program.
The coming weeks could be important for Louisiana sports betting. More advocates for early childhood education could come forward to help the commission secure the number of funds it needs for children ages 0 to 3. Also, other state programs could begin lobbying lawmakers about how sports betting taxes are allocated.
Early childhood education is taking a stance on how important the money is for its program.