Verizon and Entain Bringing VR to Sports Betting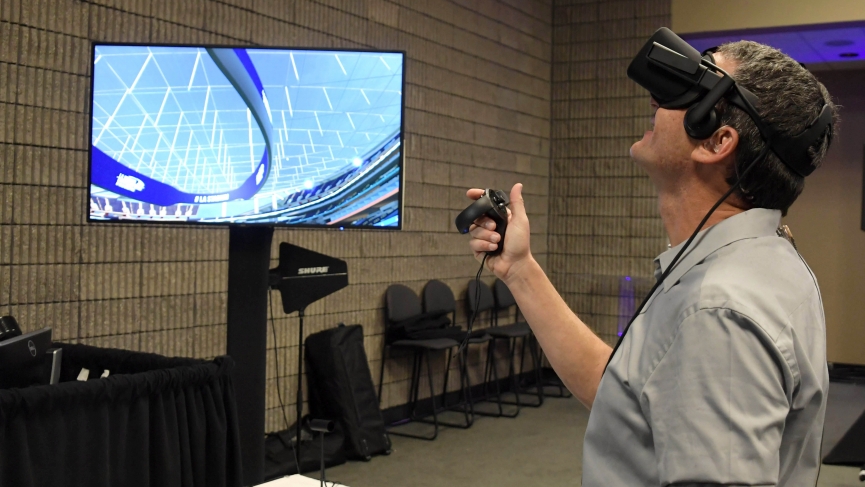 Verizon has been playing chess when it comes to sports betting, staying 3 steps ahead of the competition ever since PAPSA was overturned in 2018. With the acquisition of Yahoo, a partnership with the NFL, BetMGM, and now Verizon and Entain creating a VR betting platform, sports betting is shaping up to become a significant revenue stream in Verizon's portfolio.
*Verizon Bets On Sports Betting To Restore Media Business

• Verizon has teamed up with BetMGM, a joint venture between MGM and Entain.

• Verizon plans to integrate sports betting into media properties such as Yahoo Sports and Yahoo Fantasy Football.$VZ $MGM

— Roundhill Investments (@roundhill) March 1, 2021
Who is Entain PLC and Why Should You Care?
Entain PLC is one of the biggest global players in online gaming. Their portfolio includes brands such as Bwin, Coral, Ladbrokes, PartyPoker, and co-owners of BetMGM. As the gaming industry continues to be influenced by technology and users investing their time on social media platforms, Entain PLC's focus is expanding its product offerings in 5G technologies and virtual reality. The partnership with Verizon will get Entain one step closer to changing the betting game.
The Verizon/Entain PLC partnership
Verizon has roughly 900 million users on its digital platforms in multiple countries consuming sports and other media content. Entain is one of the biggest gaming companies globally. This creates an opportunity for millions of active Verizon users to potentially gamble on a virtual reality platform that is cutting edge and socially driven and Entain can provide that experience.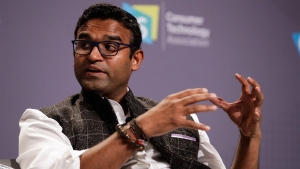 Guru Gowrappan, CEO of Verizon Media, said in an interview with the Financial Times "We know you consume sports scores and content [and] you also use Yahoo Fantasy sports, which is more like gaming. The next step for you is to go bet,"
Gowrappan has been leading Verizon Media Group since 2018 and understands the opportunity it has with getting into the sports betting industry early on.
Gowrappan commented on their plans via their partnership announcement with Entain  "This new alliance takes the collaboration between our two companies to a new level and will allow us both to maximize new opportunities across sports-betting, content, and entertainment," said Guru Gowrappan, CEO, Verizon Media. "Together, we are building the next generation of content experiences for sports and gaming fans. Our world-first 5G-enabled production studios in LA and London, creative technology teams, and Verizon Media's Immersive platform, that enables extended reality (XR) content to be created and distributed across digital channels at scale, allow partners like Entain to bring next-level immersive and interactive experiences to their customers."
This is where Entain comes in. Both will collaborate to develop a first-of-its-kind highly immersive virtual reality experience that combines live sports viewing with sports data and gaming. Bettors will be able to not only participate in sports events, but have access to live odds, chat with friends within their network, and bet.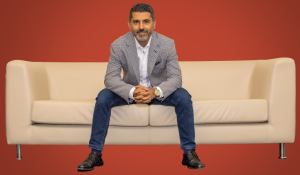 "To win in the future we need to understand where consumers will be in five, ten years' time and work with other global businesses also investing in that," said Shay Segev, CEO of Entain. "We envisage consumers meeting at a game with friends, who could in fact be elsewhere, using virtual reality headsets to watch, interact and share the experience together and, potentially, compete between themselves at half time or feel like they're on the pitch with the players."
Longterm, Entain will continue to develop with Verizon Media new products with technologies like 5G, VR, and augmented reality to offer cutting-edge products and experiences to sports betting and gambling. There is no timetable on when the first Verizon/Entain product will enter the sports betting market or how they'll do it.
According to Vixio GamblingCompliance, the sports betting market is estimated to be $8.4 billion by 2025. If Verizon/Entain are planning on making a move into the industry 2021, is the year to do it.
Verizon's acquisition of  Yahoo has a new value
Verizon acquired a powerful sports "focused" platform with Yahoo and it will be key once the release of its Entain product is ready and this is how:
Verizon's partnership with the NFL will be key in getting this product in front of a very qualified audience. Ad dollars couldn't buy that exposure.
BetMGM's odds(BetMGM is an Entain partner) are already used on the Yahoo Sports platform and is the betting platform used for the Yahoo Sports app. Logically, Entain will build on that platform to integrate its VR and live betting product.
Overall, this VR betting product will be interesting to watch as it evolves. If this partnership is successfully released and bettors embrace it, it could be a game-changer within the industry and could put Verizon/Entain as one of the leaders in the US sports betting space. Watch out Draftkings and Fanduel!