DraftKings to Boost Betting Content with VSiN Acquisition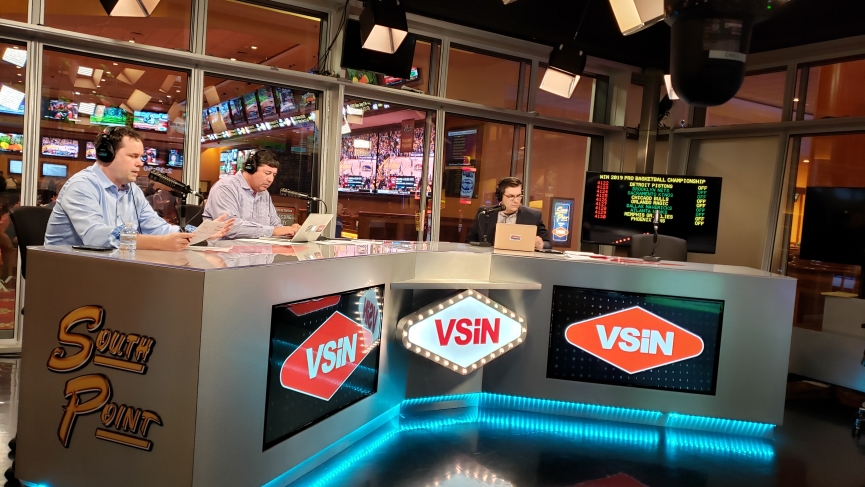 Table of Contents: | Some Critics On DraftKings and VSiN |
DraftKings made a huge splash Tuesday morning to announce that the Boston-based sports betting operator acquired Vegas Sports Information Network. VSiN launched in 2017 and is known for its sports betting content that brings trusted sports betting news, analysis, and data to U.S. sports bettors.
Today, @DraftKings announced that it has acquired @VSiNLive, a leading, authentic voice in sports betting news, data and analysis. More details on the deal here: https://t.co/ht8VwRkDLe pic.twitter.com/npD8ydBArI

— DraftKings News (@DraftKingsNews) March 30, 2021
DraftKings is currently operating in 14 states and will create more betting content through VSiN on its platform. DraftKings can expand its audience as U.S. states continue to legalize sports betting in the coming years.
"VSiN creates authentic and credible content that resonates with sports bettors at every level, whether they're experienced or new to sports betting," said Jason Robins, DraftKings' co-founder, CEO, and Chairman of the Board in a press release.
Robins explained that DraftKings could establish brand equity and sort through roster talent to put together the best content team possible.
VSiN is based out of Las Vegas and produces 18+ hours of live sports betting content daily. The content company also has a 24/7 streaming platform that can be seen on Comcast Xfinity, Sling TV, fuboTV, Rogers' Sportsnet, MSG Networks, NESN, AT&T Pittsburgh, Marquee Sports Network, a dedicated channel on iHeartRadio and TuneIn, as well as terrestrial radio stations throughout the country, and its growing slate of podcasts and betcasts.
VSiN has Brent Musburger, Michael Lombardi, Gill Alexander, Pauly Howard, and Mitch Moss on its talent roster.
"We created VSiN as a destination for sports bettors to find the most credible content to help inform their wagering decisions," said Brian Musburger, CEO of VSiN. "Harnessing the power and network of the DraftKings brand will allow us to reach an even wider audience with our unique content."
DraftKings and VSiN will combine their workforce of over 2,600 employees as the sports betting operator brings along the Vegas content company. DraftKings has grown its workforce by 132% since January 2020.
The Boston-based betting operator also became the Center for Gaming Innovation, housed within the International Gaming Institute at the University of Nevada, Las Vegas.

Some Critics On DraftKings and VSiN
The DraftKings and VSiN partnership is huge for the industry, as the U.S. sports betting leader continues to try and stay on top. FanDuel has its own betting content on SiriusXM and Sportsgrid, while Caesars and William Hill partnered with ESPN last year.
However, not everyone is on board with the content partnership DraftKings and VSiN are getting into.
I've never been a huge fan of VSiN and I've made that known before. I love the IDEA of the network. I didn't love the execution. There were some standout shows but I didn't care for the majority of the content.

— Rob Pizzola (@robpizzola) March 30, 2021
Pizzola continues to explain how VSiN's content could drastically change over time with the new partnership, although he has never been a fan of most of the content the site has put out. With sports betting becoming more popular, bettors will be seeking out content, which is slowly going to be run by the sportsbooks themselves.
Maybe Barstool Sports was at the forefront of this as the sports blog turned sportsbook is bringing users to its platform thanks to the loyal "Stoolies" that follow the site.
In the internet age, content is king, and sportsbooks try to get betting content out to their users. Every major sports network from ESPN, FOX Sports, NBC Sports, and others now has a partnership with a sportsbook to show live odds on all the games.
VSiN cashing out with DraftKings was expected, but it does question how the sports betting landscape changes with these types of moves.
Sites like VSiN, trying to help the bettor beat the books, are now teaming up with them.