Ohio Sports Betting Coming in 2021 Predicts Gov. Mike DeWine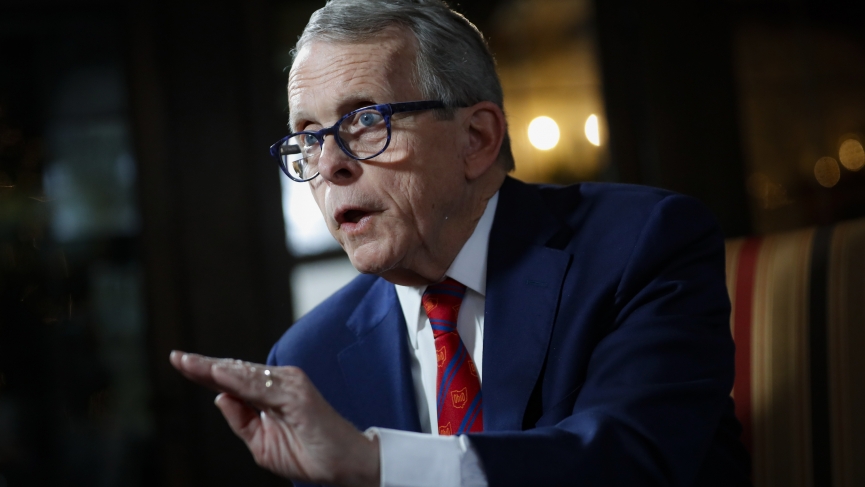 Ohio sports betting will launch in 2021 if Gov. Mike DeWine has anything to say about it. The Buckeye State has made attempts in recent years to get a bill through, but nothing has prevailed. Now, with Ohio lawmakers back in session, the state will find a way to get betting approved this year.
Ohio Sports Betting Left Out in The Cold
With Michigan going live with sports betting last month, four of Ohio's five neighboring states have in-person and online sports betting operations. The pressure is beginning to mount, as Ohio needs to quickly figure out a way to keep revenue in the state instead of Ohioans heading elsewhere to place bets.
The state could also be looking to make a move on sports betting, with Covid-19 disrupting budgets across the U.S. Several states are facing deficits, and one of the best ways to help patch the hole is with legalized sports betting.
Gov. DeWine also understands that underground and offshore betting sites are being used in the state. "We have people who are betting all the time in Ohio online, and they're going to do this and so allowing us to keep some of this money for education in the state seems to me to make sense," said DeWine.
The Ohio Governor has the awareness to know people will bet on sports whether it's legal or not, so they might as well get a bill passed sooner than later the right way.
Attempts on Ohio Sports Betting
Ohio began discussing sports betting legalization in 2018 with the state Senate and House chambers trying to create its own bill before the deadline hit in December 2020. Overall, the bill had 13 hearings and a full session to figure out details and could never come to fruition.
The frustration with the Ohio sports betting bill is that there is almost no opposition to it passing, It's the way the bill has been handled and the individuals involved that brought the bill to its slow death. But didn't a sports betting bill pass in May 2020?
On May 28th, 2020, the Ohio House was able to pass its sports betting bill with an 83-10 vote. However, in months following, Ohio sports betting became a toxic subject and Ohio had to go the Lame-Duck route after a corruption case hit the state.
What corruption case?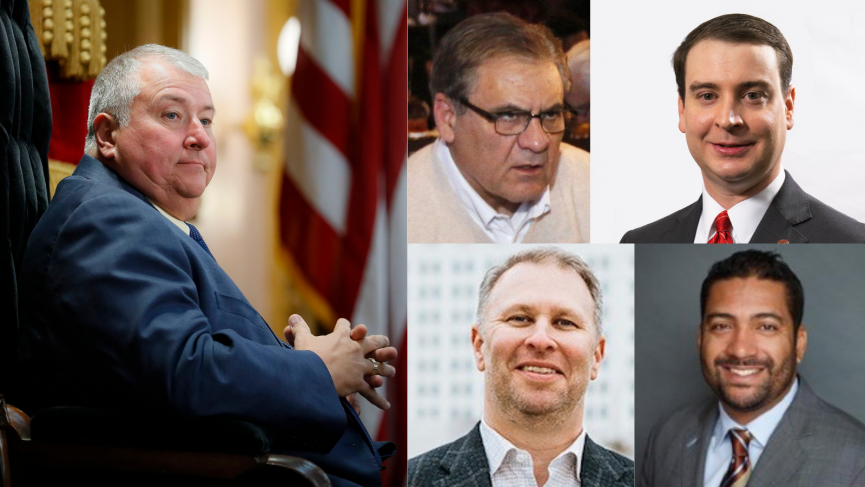 On July 21st, former Ohio Speaker of The House, Larry Householder, and 4 others (others being Former Ohio Republican Party Chairman Mathew Borges, Householder campaign strategist Jeffrey Longstreth, lobbyist Juan Cespedes, and Lobbyist Neil Clark) were arrested by federal authorities.
Why? They were tied to a $60 million racketeering and bribery scheme according to AP News. Who were they shaking down? According to the US Attorney's Office, allegedly, Householder and the others arrested worked to defeat a ballot initiative to overturn a $1 billion plan to keep the nuclear power plants from closing. Each received $60 million from Generation Now, a nonprofit special interest group, which was also charged in the case.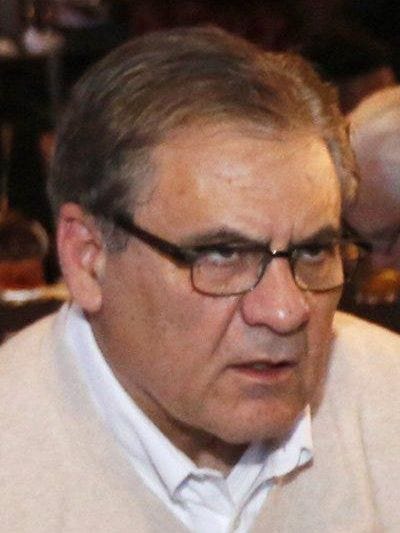 Going back to the sports betting bill, Lobbyist Neil Clark was previously the budget director for the State House Republican Caucus. His job was to represent clients such as the Fair Gaming Coalition of Ohio( looking to promote legal coin-operated games in the state) and Intralot USA, which is a contractor for the state lottery and a "major gaming vendor".
All of a sudden, there is a blatant conflict of interest from Clark, and Householder too for supporting the bill which called for the state lottery to manage sports betting. There was enough doubt in the legitimacy of the process that the bill was left to die at the end of the year.
BTW, who was going to provide Ohio with their sports betting solutions? Intralot USA( Who lobbyist Neil Clark represented previously), which provides betting solutions for lotteries in Oregon, DC, and Montana. And we all know how well that's going. (Yes, that was sarcasm)
On top of a sports betting bill failing after two years of work, key backers of the bill were voted out of office during the 2020 November Election. This resulted in new lawmakers having to step for the 2021 efforts.
Both chambers' idea was to pass both betting bills in their respective house and finish out details on the floor. The House bill had Lottery Commission oversee sports betting while the Senate chose the Casino Control Commission. An estimated 8% tax rate would have applied, and the initial licensing fee would have been $100,000. Each casino and racino would have received three skins each. There was no mandate for league data.
Ohio Sports Betting Outlook on 2021
With Ohio lawmakers back in session, a committee has been created to get a sports betting bill this year. Select Committee on Gaming was formed last month to help with the cause. Sen. Kirk Schuring will be chairman of the committee and feature five Republicans and two Democrats.
The Committee will decide if the state should move forward with sports betting. However, there is little to no opposition to legalizing the new industry. Last month, Sen. Brigid Kelly discussed that Ohioans are going into other states to place bets on sports already.
Penn National is working on entering Maryland and Louisiana, both of which are working on sports betting legislation this year. Penn National / Barstool is also lobbying other perspective sports betting states including New York, Ohio, Massachusetts and Missouri.

— Ryan Butler (@ButlerBets) February 4, 2021
Kelly was a key co-sponsor to the sports betting bill in 2020 and was one of the few sponsors that have returned to the Senate during the election. She believes the state will get a bill passed this year.
The timeline to actually passing a sports betting bill is unclear. Lawmakers will want to move as quickly as possible to pass a sports betting bill and launch the industry sometime this year. If a bill is passed in the coming months, then there is hope for sports betting to go live during the 2021 football season, which is the most bet sport in the U.S.
What Could the Industry Look Like?
Ohio has 11 casinos and racinos for operators to partner with. If the state sticks with its three skin limit per location, 33 operators in the Buckeye State could be upwards. The state passing sports betting this year would be huge for the industry.
Ohio has the seventh-largest population in the U.S., putting its potential on par with Illinois and Pennsylvania. The state would also have a more lenient tax rate, making it a more competitive state, and has eight professional sports teams between Cincinnati, Cleveland, and Columbus. The state also has 13 Division-I Universities that bettors would wager on if the state allows it.
If lawmakers can get a bill finalized and passed in a timely fashion this year, then Ohio could take advantage of sports betting in the fall.
Right now, no one is getting in the way for lawmakers to get a bill through. Operators like WynnBet are already forming partnerships in Ohio in anticipation of a bill going through this year.
Now is the time to get a bill done.