Canada Sports Betting is Close to Expanding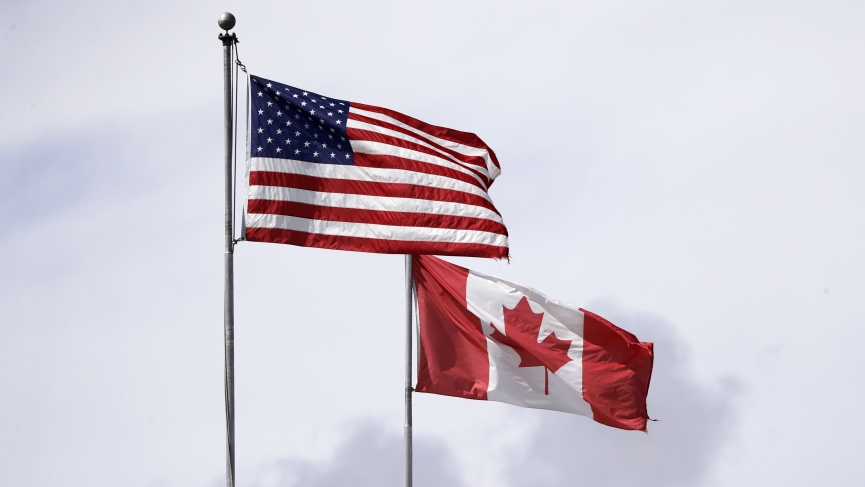 Canada sports betting received huge news this week surrounding its expansion in the country. Bill C-218 passed with flying colors through the Canadian House of Commons 303-15.
Our northern neighbor has legalized sports betting in the form of unregulated online sportsbooks, but brick and mortar outlets, and provincial-run casinos, can only offer parlay bets at this time. If the bill can go into law, it will allow casinos to offer single-game wagering in Canada. If sports betting is expanded, it will turn the C$1 Billion industry into a C$14 billion industry.
"Today's development in the House of Commons, focusing on the legalization of single-event sports betting in Canada, is a significant step forward in the process to amend an outdated law," said theScore Founder and CEO John Levy. The Toronto-based sports media and betting company is hoping for an expansion in the country.
If Canada can make it happen in 2021, then theScore is poised to become the nation's top sportsbook.
Canadian Sports Betting Outlook
The country is still a few steps away from turning the bill into law, but seeing the House of Commons overwhelmingly approved the bill in its second reading shows how lawmakers feel about expansion. Currently, all 10 provinces have legalized sports betting, but laws vary based on province. Something similar could happen if Canada passes its single-game wagering bill.
The country also has roughly 37.5 million residents, two million less than California. theScore estimates that the country could see US$3.8 billion and US$5.4 billion in annual revenue from sports wagering.
Also, theScore Bet will most likely be the country's market leader with its home base in Toronto. As of 2019, Ontario has roughly 14.5 million residents, and theScore has 1.4 million users in the province, according to the company.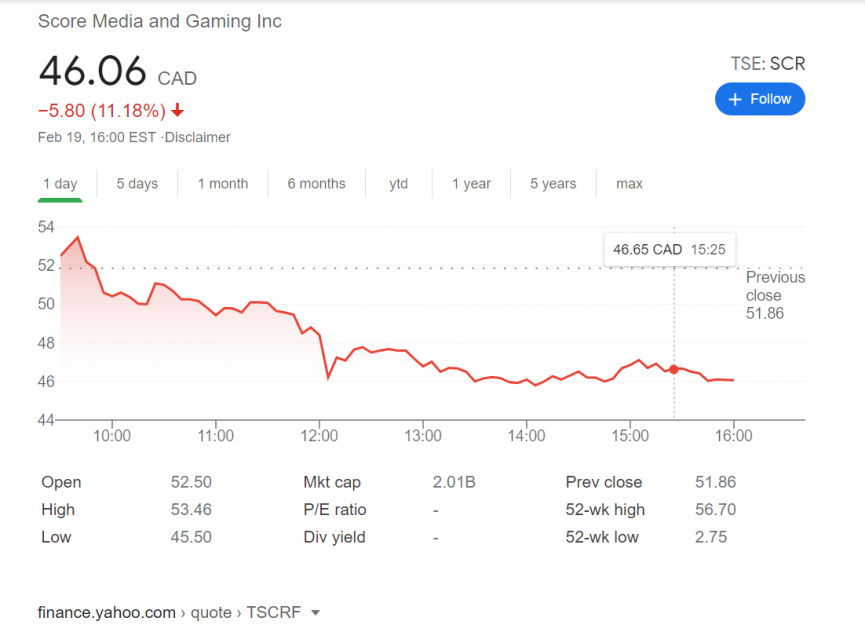 theScore should see instant success in Canada with its theScore Bet app, which has expanded into four U.S. states. The sports betting operator plans on entering a total of 11 states thanks to its access partnership with Penn National.
Like betting operators like PointsBet, William Hill, and others entering the U.S. market, sportsbooks like DraftKings and FanDuel will likely try to enter Canada.
There is no doubt the top U.S. sportsbooks will also be looking at Canada's sports betting situation. DraftKings already has a sportsbook in the Upper Peninsula of Michigan, a short drive to that Canadian-U.S. border.
Interestingly, DraftKings was one of the first sportsbooks in Michigan and stationed its sportsbook in the U.P. instead of Detroit. There is a chance that DraftKings could be looking at expansion in Canada in 2021.
These sports betting operators are looking for growth, and being able to go international would be something to think about. Also, expansion into another company would lead to stock growth, especially in theScore.
The sports media company is currently trading on the Toronto Stock Exchange between $3-$4 a share. Although the price is low, the growth potential is exponential if Canada can legalize single-game wagering. This would also be happening in its home country, and most likely making theScore the market leader and boosting its stock price.
#RT @roundhill: *Oppenheimer Sees Single-Game Sports Betting Live In Canada By Upcoming NFL Season

• Believes Ontario will be the first province to offer sports betting and iGaming products.

• Bill C-218 (single-event sports betting bill) passed the House of Commons by a m…

— Innovative Hype (@innovativehype) February 20, 2021
Across the board, stocks of DraftKings, Flutter Entertainment (parent company of FanDuel, MGM, and others could bring a nice return to investors if the operators enter the Canadian market given the opportunity.
Sportsbooks would want to capitalize on a C$14 billion betting market just to the north.
Next Steps for Canada
Bill C-218 still has two more hurdles to clear before getting to the Governor-General's desk for Royal Assent. The Canadian sports betting bill will first be read for the Justice Committee. From there, the Canadian Senate will also vote on the bill and just become law if it clears those hurdles.
Canadian lawmakers should understand the threat that U.S. sports betting expansion would do for revenue loss. Michigan and New Hampshire both have legalized mobile sports betting, which both neighbor Canada. New York is also discussing legalizing online sports betting in the state, getting people from Toronto to bet.
Time is of the essence for the Canadian Parliament to get something done.