State Sports Betting Handle Per Capita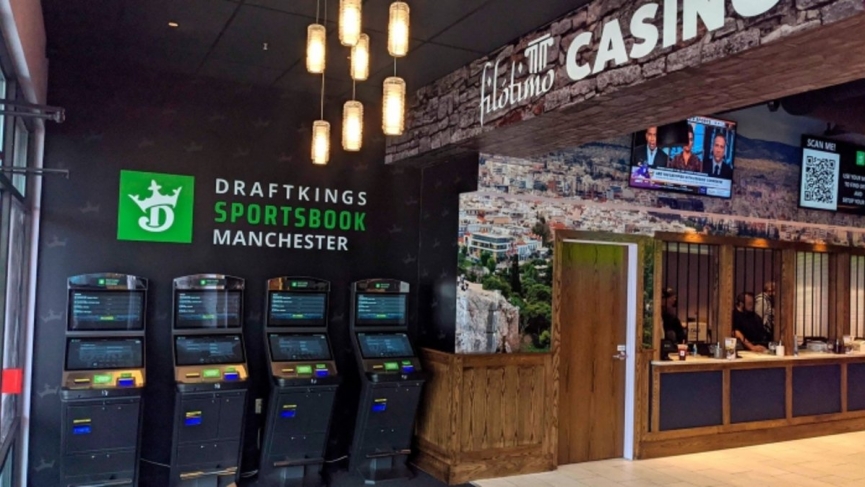 Table of Contents: | Per Capita Breakdown | Surprises |
When breaking down the U.S. betting handle and revenue, it's safe to say that the lead dogs are going to be New Jersey and Nevada almost every month.
This helps when New Jersey is still being funneled revenue from New York due to its lack of sports betting, and Nevada still has a stronghold on the industry thanks to Reno and Las Vegas. However, are these truly the best sports betting states when looking at per-capita?
When factoring in population, the numbers become skewed. Sure, a lot of states are still in their infancy when it comes to sports betting. Also, per-capita numbers are skewed due to states with in-person betting compared to online betting.
Factors like this need to be accounted for when figuring out which states have the most robust betting industry in the U.S. If states like California and Texas legalize sports betting, there is no doubt the two will most likely have the largest betting handle and revenue consistently due to its size. That doesn't mean it's as strong of an industry when looking at per-capita.
Today, we breakdown the per-capita betting numbers for each legal U.S. state.
Amount Bet by State Population
Nevada is still the top dog in the U.S. betting industry based on January betting numbers despite New Jersey taking over with the largest betting handle. The Silver State sees an average of $210 per person betting in Nevada in January, almost double New Jersey's $107.94.
| Rank | State | Betting Handle | Handle Per Capita |
| --- | --- | --- | --- |
| 1 | Nevada | $646,491,632 | $209.90 |
| 2 | New Jersey | $742,953,328 | $107.94 |
| 3 | Colorado | $326,903,462 | $56.77 |
| 4 | Indiana | ​$273,893,073 | ​$51.73 |
| 5 | Pennsylvania | $615,294,827 | $48.07 |
| 6 | Iowa | $143,615,170 | $47.39 |
| 7 | Illinois | $581,553,300 | $45.90 |
| 8 | New Hampshire | $59,795,433 | $44.00 |
| 9 | Rhode Island | $39,817,327 | $37.60 |
| 10 | Tennessee | $211,300,000 | $30.92 |
| 11 | West Virginia | $50,700,483 | $28.29 |
| 12 | Mississipi | $67,707,628 | $22.75 |
| 13 | Washington D.C. | $15,746,168 | $21.60 |
| 14 | Delaware | 15,649,254 | $16.07 |
| 15 | Michigan | $150,849,896 | $15.11 |
| 16 | Oregon | $34,935,891 | $8.28 |
| 17 | Virginia | $58,896,564 | $6.90 |
| 18 | Arkansas | $7,187,194 | $2.38 |
| 19 | New York | $– | $– |
Outside of the two gaming hubs in the U.S., Colorado has pulled into the third-largest capita for U.S. sports betting. The Centennial State launched sports betting in May 2020, and with its friendly tax rate and entry fees, it has created one of the most competitive markets in the U.S.
Indiana and Pennsylvania round out the top five.
The numbers could change as the year goes on, however. States like Illinois, Michigan, and Virginia have large betting populations and have not had legal online sports betting for 12 months. Michigan and Virginia both launched in January and should see exponential growth this year.
January's per capita numbers also don't do justice to Michigan and Virginia since they launched online betting halfway through the month.
Per Capita Surprises
One of the board's biggest surprises is New Hampshire's ranking eighth in per capita betting handle. The state sports betting industry is run through the New Hampshire Lottery and only has one operator. However, that one online operator one of the largest in the country, DraftKings.
$44 is being bet per person in New Hampshire, thanks to DraftKings. New Hampshire takes 51% of gross gaming revenue from sports betting and keeps bettors busy through the DraftKings app and special offers.
It goes without saying that DK knows what they are doing when it comes to jumping into new markets and what makes New Hampshire special is that they don't have to share bettors with any other operators. It's a pretty sweet deal.
What could help the overall per capita numbers is if other states, like Oregon, which use the single-operator method, switch to a more reliable sportsbook.
Oregon uses the state-run Scoreboard mobile betting app for online sports betting, and it has hurt the state and shows in the rankings. Oregon Gov. Kate Brown has said that the state is looking to switch from Scoreboard to DraftKings, and the transition should be easy.
DraftKings and Scoreboard have Kambi as their betting operator so that a transition will benefit the Beaver State.
New York is going back and forth between what the online mobile betting industry will look like. Gov. Andrew Cuomo wants a single operator while lawmakers want a competitive market. As of writing, lawmakers have added a competitive betting market into the state budget, but Cuomo will need to approve it before April 1.
If Cuomo goes with the single-operator method, the state will want to use a sportsbook like DraftKings, which Cuomo has been on record of saying. Although the jury is still out on what it would mean to the industry, using a legit sportsbook instead of a lottery-run sportsbook has proven beneficial.
Overall, the per capita numbers are about expected. States like Nevada and New Jersey will consistently lead the pack, and it's hard to say that other states will compete with the market leaders. Arkansas ranking second to last is expected with no online sports betting for bettors to go to.
The rankings will change over the year as states continue to grow their betting industry, and others start to stall out slowly. March could be an interesting month for change, with the NCAA March Madness Tournament taking over most of the betting handle.