UFC Fight Island 5 Co-Main Event Best Bet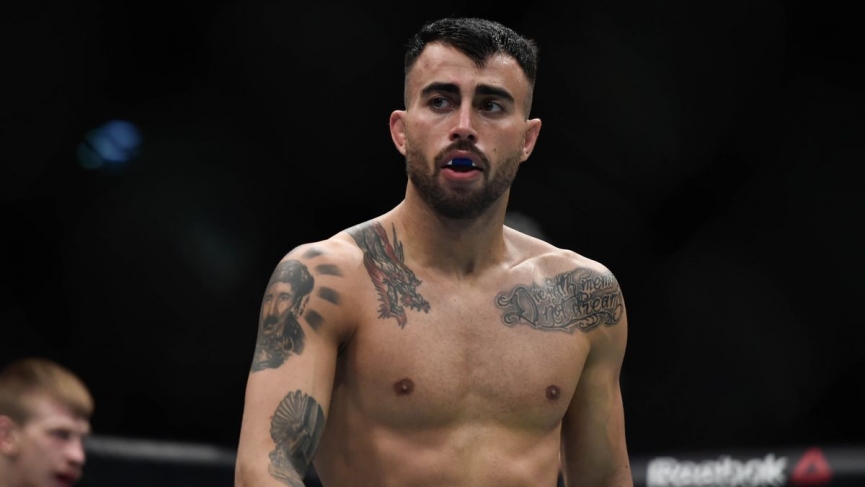 Edson Barboza vs Makwan Amirkhani Pick – UFC Fight Island 5: The veteran Edson Barboza has lost 5 of his last 6 fights and is taking on the polarizing Fin Makwan Amirkhani in the UFC Fight Island 5 co-main event. 
| | | |
| --- | --- | --- |
| UFC Fight Island 5 | Edson Barboza | Makwan Amirkhani |
| Best Odds | -278 | +225 |
| Total Rounds | Over 2.5 (+100) | Under 2.5 (-137) |
| Where/When | Fight Island, Abu-Dhabi | Oct 10th, 7:00 PM |
Near every fight on UFC Fight Island 5 is a fight worth watching. The matchmaking this week is spectacular and the co-main event is one that you need to keep your eye on. Here's a breakdown of Edson Barboza vs Makwan Amirkhani.
The Fighters:
| | | |
| --- | --- | --- |
| UFC Match Up | Edson Barboza | Makwan Amirkhani |
| Age | 34 years old | 31 years old |
| Height | 5'11 | 5'10 |
| Reach | 75' | 72' |
| Wins by Method |  12 by T/KO | 4 by T/KO |
| Finish Rate | 65% | 75% |
| Win/Loss | 20-9 | 16-4 |
Edson Barboza is a legend in the sport of mixed martial arts. At 34 years old Barboza has been to the top of the mountain and fought some of the best fighters the world has to offer and is still standing. Barboza started his pro MMA career in 2009 and will be notching his 30th professional fight on Saturday. Barboza is an elite striker who has used his strength and athleticism to amass one of the best highlight reels in the sport's history. Barboza struck out at the peak of the UFC's 155-pound division and in his last fight decided to drop to 145 and dive right into the deep end of the division. Barboza went to war with Dan Ige and lost an extremely close and controversial decision. Saturday Barboza returns to 145 hoping to break his losing skid and get back in the win column.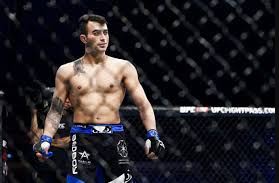 Mr. Finland, Makwan Amirkhani, is an extremely polarizing fighter. He appears to subscribe to the McGregor approach to his MMA career by having a bad attitude and backing up every word he spits. So far more often than not Amirkhani has been able to back up his tall claims and he is looking to step into ranked territory on Saturday with a win over a legend. Amirkhani is a ground specialist who blends wrestling and BJJ expertly and can submit his foes from nearly any position. After dropping a split decision loss to Arnold Allen and being shown what the upper levels of MMA look like by Shane Burgos, Amirkhani realized he needed to become much more than just a grappler to survive in the UFC, and has spent quite some time focusing on his hands. Amirkhani is poised to assault the division with a more patient and well-rounded game.
The Matchup:
It's an interesting spot where this fight is both a changing of the guard fight and a striker vs grappler match up. The older veteran is looking for renewed success in a new weight class and the young fighter is looking to take that ever-important first step up. Barboza is going to look to keep this fight in kicking range and play the outside. If Barboza is allowed to move and get comfortable at range he can use his kicks to devastating results. Barboza is able to mix in leg, body, and head kicks, as well as spinning heel, kicks all of which he has knocked out high-level opponents with.
Amirkhani is going to have to play the range game better than he ever has before. Mr. Finland is going to have to be all in or all out in this fight and must rely on the takedown. Edson Barboza is notoriously hard to take down, but Mr. Finland is a scramble master and will come up with very creative ways to get this fight where he needs it to be. The main offense for Barboza is kicking and if Amirkhani is able to catch those kicks it will provide a very predictable path to the floor. Once the fight is on the mat Amirkhani is one of the most aggressive fighters in the UFC and will have opportunities to finish the fight with chain submission attacks that should keep Barboza on the defensive and wear him down.
Edson Barboza vs Makwan Amirkhani Pick:
There is nothing but love for the veteran Barboza among sports bettors, but Amirkhani is a live dog. Barboza is cutting to 145 for just the 2nd time in his career and that is a hard cut to make. Barboza was not a small 155er and the years of fighting and cutting weight will take their toll. Barboza is not a young 34 by any means, and his long career and these cuts will eventually wear him down. One of these fights Barboza is not going to look like himself and it may be sooner than later. Barboza is 1-5 in his last 6 fights and has shown some cracks in the armor. The threat of the takedown will be enough to keep Barboza's offense tentative and the blueprint has been put out there on how to beat him in his last few fights. This line has gotten out of hand and there is value on the dog who's best path to victory is the exact kind of fight that Barboza has struggled with in the past.
The best price on is Makwan Amirkhani at +225 via Bet365