Vermont Sports Betting Bill is Filed for 2021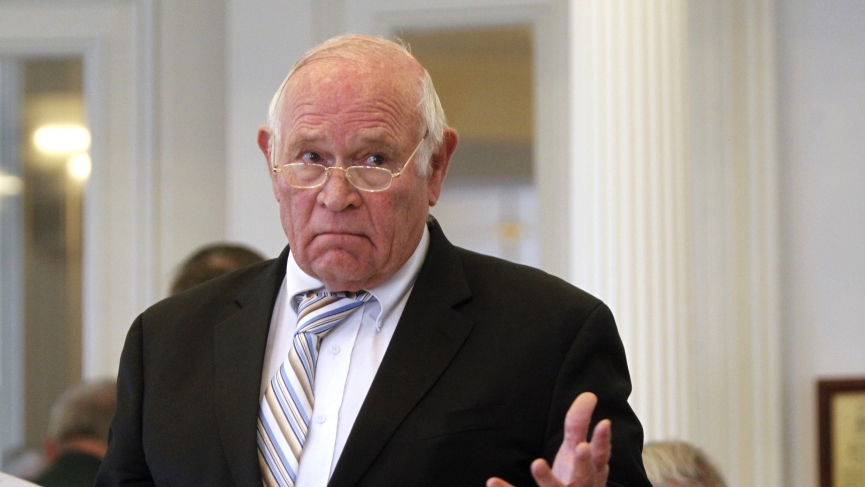 There is progress for a Vermont Sports Betting Bill in 2021. After multiple attempts at legalizing sports betting last year, Vermont is now trying to get a bill through 2021. S 77 was filed February 11 in hopes of this year being the year Vermont finally allows sports wagering to take place.
The bill is sponsored by Sen. Dick Sears and co-sponsored by Sen. Michael Sirotkin, Sen. Christopher Pearson, and Sen. Richard Westman.
A sports betting bill for Vermont.

SB 77: https://t.co/C8ZBZzMiUc

Overseen by the Department of Liquor (and Lottery).

– Offered through lottery retailers
– Lottery can also offer directly
– Up to 6 mobile licenses
– No betting on VT college teams

— Daniel Wallach (@WALLACHLEGAL) February 12, 2021
S 77 was read and referred to Committee on Economic Development, Housing, and General Affairs. The bill has yet to have a hearing in the committee. Vermont's General Assembly adjourns on May 28, giving lawmakers plenty of time to discuss the bill's language.
Details of Vermont Sports Betting Bill S 77
According to the bill, the Department of Liquor and Lotteries would oversee sports betting and allow up to six online sports betting operators to enter Vermont. Anyone 18 years or older would be allowed to place bets, and the Vermont Lottery will decide what type of bets will be legal.
Vermont will not allow sports betting on college events in the state or Vermont college sports. With the Vermont Lottery overseeing sports betting, it could mean that people will be able to place bets at convenience stores or other businesses where lottery tickets are sold.
Taxes and fees are not included in S 77 and will be implemented later if the bill continues to gain traction through the General Assembly. The tax revenue will be used for the state's General Fund.
Vermont has struggled with passing a sports betting bill in recent years. However, if the new push for legalized wagering in the state is enough for lawmakers to get on board with, S 77 could be legalized as early as July 1. There are still a lot of steps before this dream turns into a reality. The bill introduced is still missing key details, which could stall the process.
Vermont is estimated to bring in $3 million in annual revenue, according to Sen. Sears and Gov. Phil Scott estimated annual revenue of $2.5 million from sports betting in his 2022 Budget Proposal.
What's Next for Vermont Sports Betting Bill?
S 77 will wait for a hearing in the Committee on Economic Development, Housing, and General Affairs. The first session could bring additional details for what's to come in Vermont sports betting.
The committee could discuss a tax rate and fees later interpreted as the bill moves forward. Also, everything listed in S 77 is open for amendment, so changes to the bill could be coming at any time.
Vermont lawmakers will want to work quickly to get something through before its spring session is over. With Massachusetts filing, multiple sports betting bills on Friday, all neighboring states, including Canada, have legalized sports betting or will attempt to legalize it this year.
New Hampshire is currently the only state with legal retail on online sports betting. Still, New York has retail wagering and attempting to expand online sports betting under Gov. Cuomo's blessing to back it. Canada is also looking to expand its sports betting market to allow for single-game wagering, and Massachusetts has its best shot at legalizing sports betting this year.
Although the state has failed at legalizing sports betting, there is added pressure from neighboring states moving on the industry. Vermont lawmakers will need to get everyone on board and work promptly so the state isn't missing out on potential revenue.