South Dakota Sports Betting Bill Signed Into Law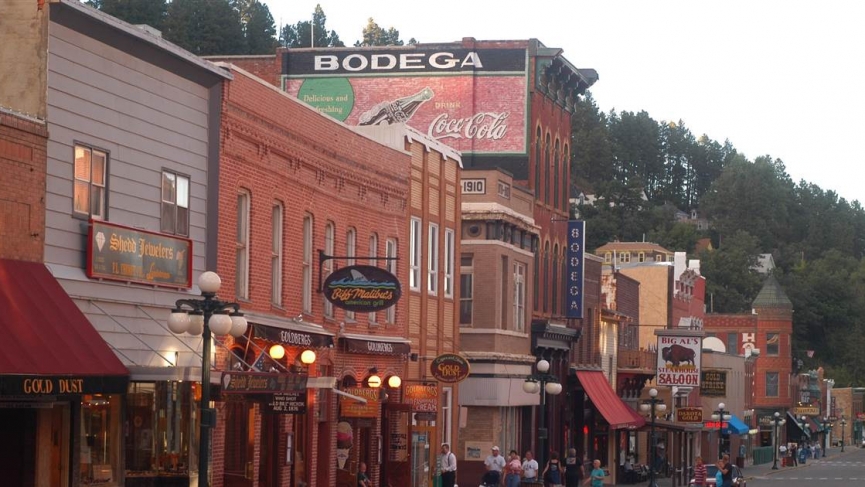 Table of Contents: | Details of SB 44 | South Dakota Sports Betting Has High Expectations |
Add South Dakota to the list! On Thursday, Gov. Kristi Noem signed the South Dakota sports betting bill, SB 44, into law. The bill broke down what the sports betting industry would look like.
Governor Noem signed SB 44 into law today. Sports betting in South Dakota will be a reality later this year and BETKOTA will be leading the way! pic.twitter.com/ZISLHMZZ5Q

— BETKOTA Sportsbook (@BETKOTA) March 18, 2021
South Dakota voters said yes to sports betting during the November Election. Once the referendum was passed, lawmakers could get to work on what the state's sports betting industry would look like. Now that the sports betting language is finalized, the state can work to launch the industry in time for the upcoming NFL season.
As of writing, sports betting will take place in Deadwood and at the nine tribal casinos in South Dakota.
Details of South Dakota Sports Betting SB 44
South Dakota will follow an in-person betting model only. Deadwood is the gaming capital of South Dakota, and all commercial sports betting will be done in the city. Tribal casinos across the state will also be allowed to offer sports betting.
Online sports betting was discussed by lawmakers but was quickly thrown out by Republicans.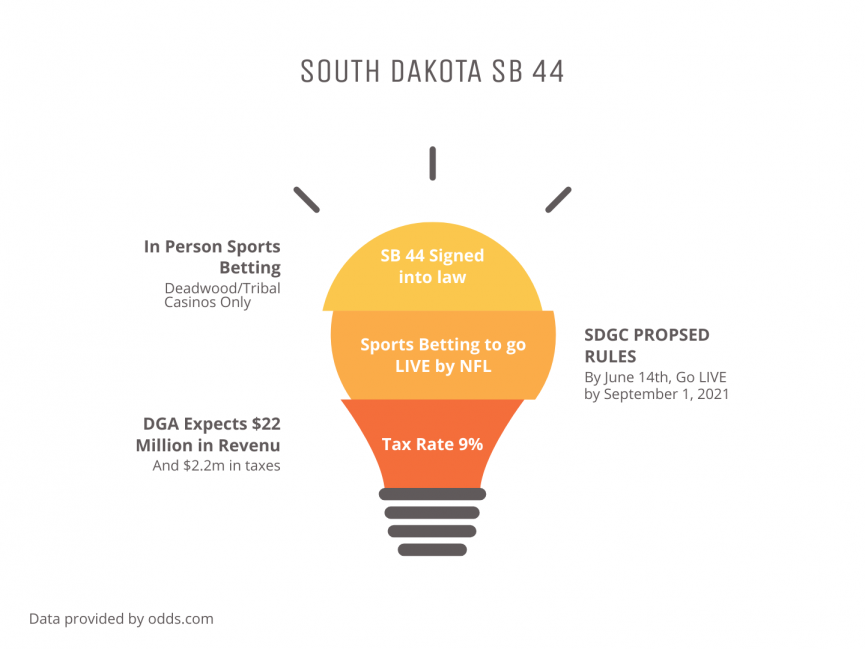 South Dakota will tax sports betting at 9%, and the South Dakota Gaming Commission will oversee the state industry. Bettors in the state will not be allowed to bet on South Dakota college sports. The Gaming Commission will decide on further rules for when Deadwood can go live with sports betting.
"(The gaming commission) reiterated their commitment to work to get those in place as quickly as possible, but wanting to make sure they are the right rules to have the appropriate sports wagering for South Dakota," said Mike Doman, Deadwood Gaming Association Director, who told the Rapid City Journal.
The SDGC will propose rules on June 14th and target a September 1 launch date. The NFL season is scheduled to begin on September 9.
South Dakota Sports Betting Has High Expectations
South Dakota will have less than six months to get sports betting rules passed, begin taking applications and approving licenses for a September 1 launch.
The goals are lofty for South Dakota, but if the South Dakota Gaming Commission can work as quickly as lawmakers did to get a bill passed, there is a good chance that September 1 can happen. States like West Virginia, Pennsylvania, and Indiana were able to move quickly on sports betting after the U.S. Supreme Court struck down PASPA in 2018.
Submitting rules on June 16 will make things tight, especially if the committee cannot settle on the details of South Dakota sports betting.
The Journal has reported that Deadwood casinos will need to make renovations for sportsbooks at their locations. If September 1 is the goal to launch, then casinos will need to make changes as soon as possible.
The Deadwood Gaming Association expects sports betting to bring in an additional $22 million in annual revenue and $2.2 million in taxes. Sports betting will also create 150 additional jobs and $6.1 million in income.