Nevada Sports Betting Revenue in for January 2021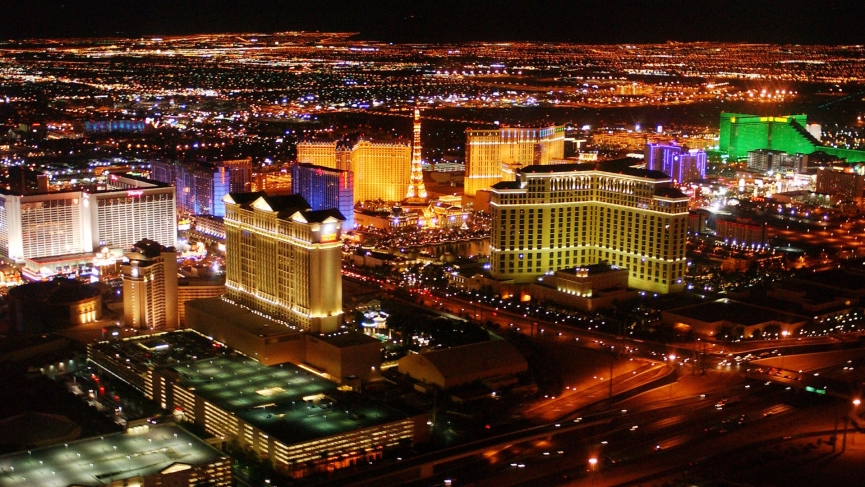 Nevada sports betting revenue numbers for January have been released Tuesday morning and saw a much-needed boost for sportsbooks. After New Jersey passed the Silver State in largest U.S. betting handle, Nevada rebounded nicely to start 2021.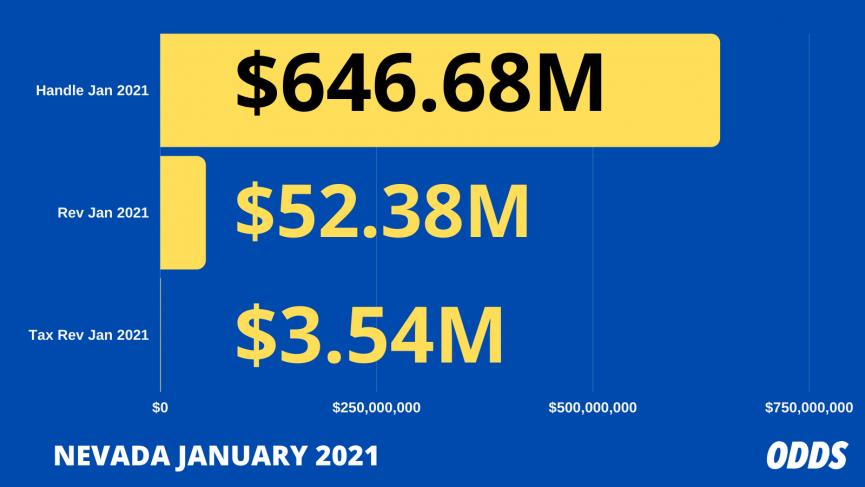 The state reported $646.7 million was wagered in January, up 9.9% from December's $588.5 million betting handle. Nevada also reported a 29.1% increase in betting revenue, going from $41.1 million in December to $52.4 million to start 2021.
Nevada was able to collect $3.5 million in taxes, up from $2.8 million.
The sports betting Mecca had its best month since October of last year and should continue to rebound after Nevada felt the pain from Covid-19 in 2020.
How does Nevada Sports Betting Action Breakdown for January?
Basketball took over as the largest betting handle in January, with $293.1 million being wagered on the sport. Football was only slightly behind is $288.3 million in bets that came in during the NFL Playoffs and college football's New Year Six bowl games.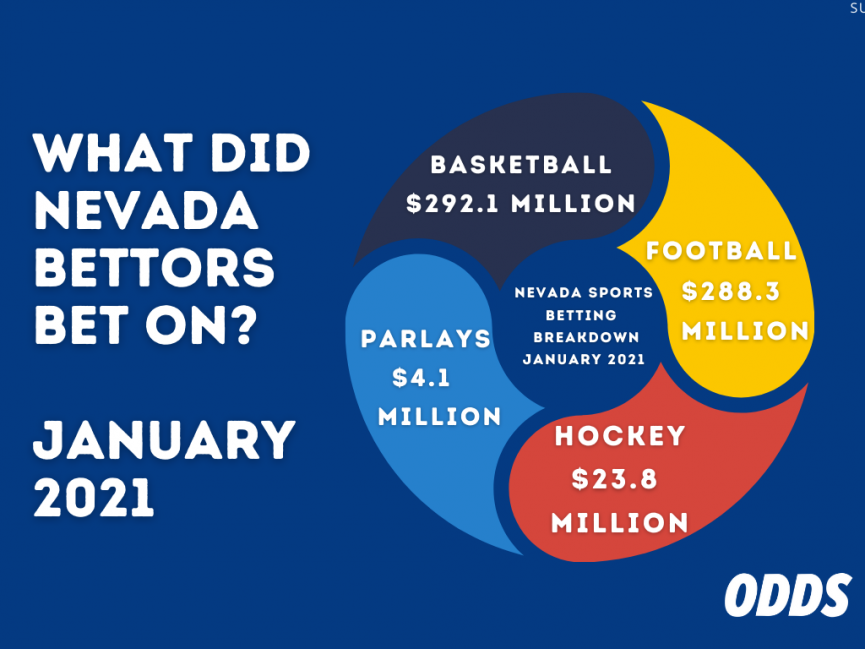 Hockey was the third most bet sport at $23.8 million, and $4.1 million was bet through parlays.
What helped the increase was seeing 56.2% of the bets come in on mobile devices. Nevada has been slow with adopting mobile sports betting compared to other states. Bettors must create online accounts in-person, but people living in the area would prefer to bet at a sportsbook instead of online as they always have.
Even as a state like New Jersey sees over 90% of the bets come in online during the pandemic, its rival Nevada sees just over 50%, and part of the reason why it's lagging behind the Garden State.
Nevada Sports Betting – How Did The Super Bowl Do Overall?
The state saw $136.1 million wagered on the Super Bowl this year, down 12% from 2020. According to the Las Vegas Convention and Visitors Authority, the visitor volume was down 64% for the big game.
The lack of travel to Sin City or Reno has also factored into lower numbers in the last 12 months and could reflect on February's betting handle. However, Nevada should see a jump in tourism in 2021 as covid vaccines continue to be given out across the U.S.
Returning to normalcy will help Nevada get back to competing with New Jersey for the largest U.S. betting handle.