Connecticut Sports Betting Now Backed by Gov Ned Lamont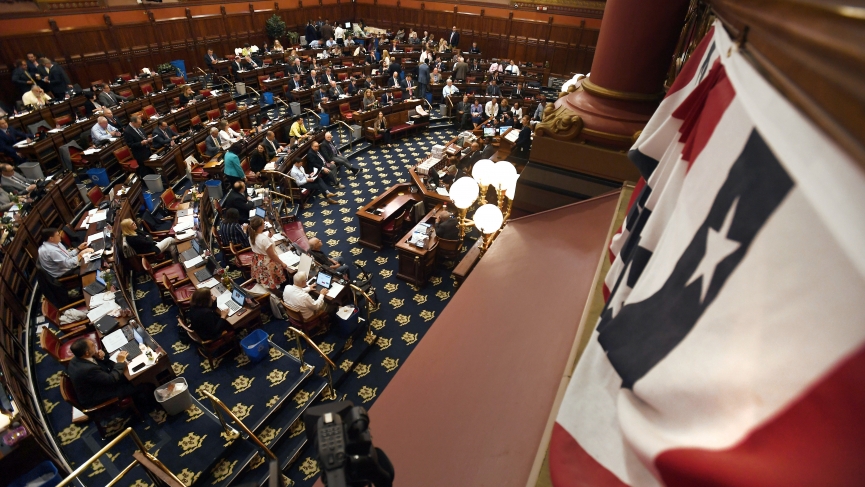 The strides Connecticut sports betting has taken over the last six months have been incredible to watch. It wasn't too long ago when lawmakers and tribal leaders were at a standstill over sports betting laws in the state.
Now, everyone is on board with legalizing sports betting, and Gov. Ned Lamont has been openly commenting on how he wants a sports betting bill passed in 2021.
Connecticut Gov

"Our neighboring states are moving forward with sports betting and igaming, and Connecticut should not leave these opportunities for other states to benefit from our inaction." https://t.co/xA06VNmClQ

— Michael Kjær (@venturaFPC) February 15, 2021
With constant back and forth between lawmakers and tribal groups, it has stalled efforts to launch a new industry in Connecticut and potentially puts the state behind its neighbors with sports betting and online casino gaming. Lamont does not want that to happen.
"Our neighboring states are moving forward with sports betting and igaming, and Connecticut should not leave these opportunities for other states to benefit from our inaction," he said. Lamont wants to bring Connecticut into the digital age and understands what online sports betting and casino gaming have been doing for states that have already legalized it.
Gov. Lamont's Sports Betting Proposal
Last month, Gov. Lamont supported a sports betting duopoly in the state and 17 other lawmakers. This would allow retail and online sports betting at the Mashantucket Pequot Tribe and the Mohegan Tribe of Indians casinos.
Lamont is making a strong push for sports betting legalization, knowing the potential it has in Connecticut. There is also pressure in fixing the state budget, which is currently facing an estimated $1 billion deficit due to the coronavirus outbreak.
The Connecticut Governor filed a bill into the state, allowing him to legalize sports betting to the state's two tribal groups.
NEW: Connecticut Governor Ned Lamont introduces proposed legislation to grant him authority to amend the Mashantucket and Mohegan tribal compacts and MOUs to include sports betting, esports, daily fantasy sports, online casino gaming and online keno, subject to federal approval. pic.twitter.com/nuM8OsqzRl

— Daniel Wallach (@WALLACHLEGAL) February 11, 2021
On top of granting the casinos sports betting, GB 6451 would also give Lamont the power to allow operations of online casino and keno gaming in Connecticut.
The Secretary must approve the bill of the United States Department of the Interior.
"The authorization, regulation, and taxation of the games described in subsection (b) of this section shall be effective only upon final approval by the Secretary of the United States Department of the Interior of conforming amendments or new compacts lawfully entered into pursuant to subsection (b) of this section."
Connecticut Sports Betting Potential
After Gov. Lamont proposed his budget plans for the next two years, experts pinned sports betting estimations around $50 million in annual revenue if retail and online sports betting becomes legal at the two tribal casinos. Lamont proposes that the state will see $43 million in annual revenue in 2023 during his budget address.
Depending on the state's route with language in a sports betting bill, Connecticut could thrive, especially if other states lack legislation. The state could poach bettors from New York and Massachusetts, stalled with its own sports betting bills. Only neighboring Rhode Island has retail and online sports betting.
Lamont has also settled into the idea that sports betting is not happening in Connecticut without the tribal groups. The two parties have gone back and forth since PASPA was struck down in 2018. Now that Lamont has found himself in this position, he will do whatever it takes to get sports betting done in 2021.
The tribal groups have rights to 25% of slot revenue in Connecticut, which has also been extended to sports betting. Lamont has no other option but to work with both tribes and get a sports betting deal done. Now, Lamont could work in additional detail into a sports betting bill with multiple skins or untethered partnerships for mobile operators. That will remain to be seen.
Minor Hiccups Along the Way?
Only Gov. Lamont has been proposing anything sports betting or casino gaming related over the last few months. Outside of the proposed gaming bill in Connecticut, there has been no word on how much success has been moving sports betting legalization forward.
Gov. Lamont has done his diligence, letting the public know he is on board and that online gaming is coming. However, the bill still needs to pass. He added sports betting into his 2022 and 2023 budget plans on Wednesday, hoping that Connecticut will pass a bill.
However, that does not mean the state will get a bill passed. Connecticut sports betting is closer than ever to legalization, and there has been a lot of noise coming out of Lamont's office in recent months. It's time to put his money where his mouth is and get a sports betting deal finished.