Colorado Sports Betting January Handle Over $300 Million Wagered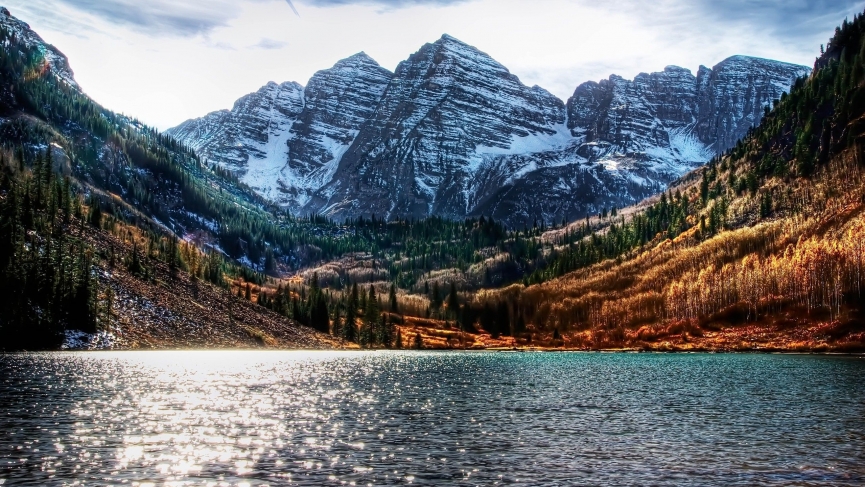 Colorado sports betting January handle reporting a monster number of bets wagered. For the first time since launch, Colorado saw over $300 million in bets to start 2021, according to figures released by the Colorado Department of Revenue. The state's betting handle hit $326.9 million in January, a 14.9% increase from December.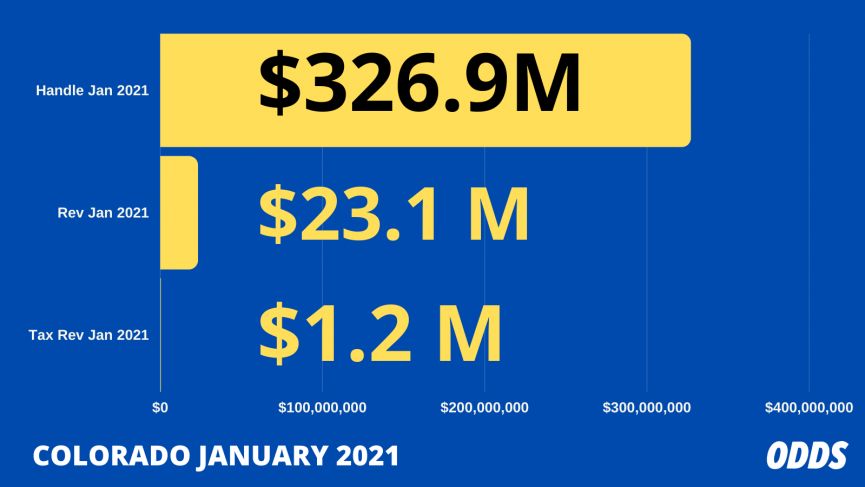 The Centennial State collected $23.1 million in revenue, up 34.3% from December's $17.2 million. This is the first time Colorado also passed $20 million in revenue for a single month. The state also collected a record number of taxes in January, bringing in $1.2 million, up 1.5 times the amount Colorado collected in December. This is also the first time the state brought in seven figures from sports betting.
Colorado now joins Nevada, New Jersey, Pennsylvania, Indiana, and Illinois as the only states to surpass $300 million in total bets for a single month. Colorado has now seen over $1.5 billion wagered with the record month since the state launched sports betting last May.
Basketball Remains King in January
Basketball continues to be the most bet sport in January across the U.S. The NBA specifically saw $88.4 million bets on the hardwood, passing up the NFL betting handle, which brought in a sliver under $75 million in January. However, the NFL did see a higher hold for sportsbooks, collecting 9.3% of the bets that came in compared to the NBA with a 4.8% hold.
College basketball had the third-highest handle at $39.9 million, giving college and pro basketball a much larger betting handle than football. College football only saw $3.4 million in wagers.
The sport that continuously cracks the top five in Colorado is table tennis. Colorado bettors love their ping pong and had the fourth-largest betting handle with $11.8 million wagered on the sport. Something about table tennis makes bettors want to wager it over sports like hockey ($9.6 million), MMA ($3 million), and others.
Can Colorado Catch Indiana?
Colorado jumped 14.9% in its states betting handle to start 2021 and now puts them $21.3 million behind Indiana. The Hoosier State only saw an 11.2% increase from December in its betting handle.
Although Colorado saw a big boost in January, it is still hard to pass Indiana with its monthly betting handle. Indiana is home to one million more people than Colorado, giving the state an edge in population. There is still a chance that Colorado could be a bigger sports betting state than Indiana, but the jury is still out.
Indiana will also host the whole March Madness tournament around Indianapolis next month, which should drive additional betting to the state. The NCAA and Indiana public health officials are allowing stadiums to be filled at 25% capacity for the tournament games, which will bring fans across the U.S. to place bets on their favorite teams.
Colorado has come within striking distance of having the fifth-largest betting handle in the U.S., but the state still has its work cut out for them.