Arizona Sports Betting Bill Moves Forward From The Senate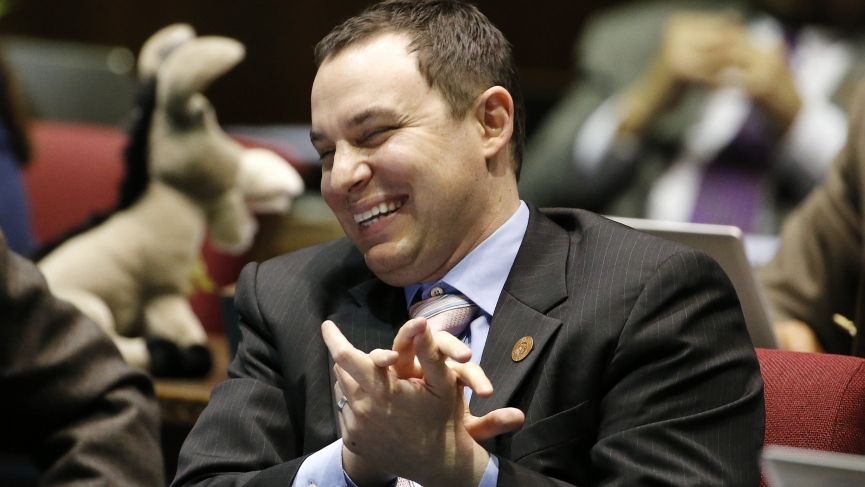 Arizona Sports Betting takes an unexpected move forward as the Arizona Senate Commerce Committee on Wednesday night advanced its sports betting bill. The bill passing comes days after the Arizona House passed its bill, giving a huge boost to the state's odds of legalizing the new industry.
The bill passed 6-3 and will be moving to the Senate Appropriations Committee to be voted to go to the Senate floor.
"That was three hours of my life I won't get back," Arizona Senate Commerce Committee Chair J.D. Mesnard said under his breath after the sports betting bill advances 6-3.

Same here, Senator, same here.

— Ryan Butler (@ButlerBets) February 18, 2021
The Senate bill will allow sports betting at tribal casinos and allow professional franchises to receive a sports betting license. Tribal casinos have been opposed to professional teams receiving licenses, but Gov. Ducey has negotiated a deal with tribes to expand casinos across the state, including the Phoenix area.
Lawmakers sat through a three-hour session questioning sports betting licenses for tribes and pro teams, along with discussing tax rates, geolocation, and other regulations around sports betting.
Arizona Horse Racing in Jeopardy
On Tuesday, the Arizona Senate did not move forward on the historic horse racing bill, which would allow racetracks and off-track betting sites to offer bets on horse races that have already taken place. The experience would be similar to playing the slots.
The goal was to expand the Arizona gaming industry and help horse racing rejuvenate in the Grand Canyon State. The outcome of Tuesday's hearing with the HHR bill was believed to be correlated with Wednesday's sports betting hearing.
(1/3) Looks like the Arizona Senate will not consider a historic horse racing (HHR) bill today in committee. A separate Senate committee is still set to discuss a sports betting bill Wednesday, a week after it passed on it. A House committee advanced its companion bill last week.

— Ryan Butler (@ButlerBets) February 16, 2021
Despite the Senate not picking up the HHR bill, it did move forward with sports betting. Now, the question becomes what Gov. Ducey will do to help horse racing in Arizona.
There is also an outside chance that tribal groups back down from supporting the sports betting bill now that HHR is off the table. The bill would have funneled some additional gaming revenue to tribal groups. With revenue not coming, tribal groups could also change its mind about sports betting to stick it to lawmakers.
For now, everyone is still on board with sports betting.
Next Steps for Arizona Sports Betting
There is an off chance that the Senate makes adjustments to the HHR and sports betting bills, delaying the legalization process further. This could happen as early as next week.
However, on the House side of things, Arizona sports betting bill continues to move forward. There is a chance the bill can be voted on the House floor sooner than later.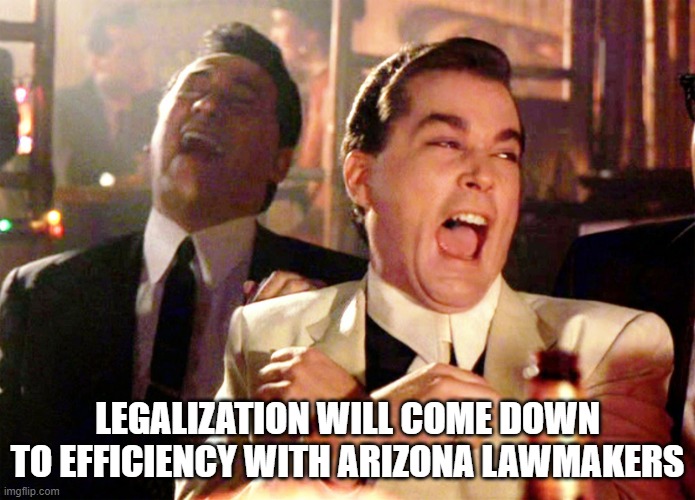 Legalization will come down to efficiency with Arizona lawmakers, and everyone who ever paid attention to politics is that they are a very inefficient bunch. The HHR bill could tie everything up depending on how lawmakers and stakeholders move forward with it.
There is still a lot of hope that both the House and Senate can move forward with the bills. Last week, voting on the Arizona bill was delayed to Wednesday, and after multiple hours of questioning, the bill still received a passing vote.
Although it is still not certain Arizona will legalize sports betting this year, Wednesday was a big step forward. Now, lawmakers will need to figure out a way to make sure the HHR bill does not hold back wagering in the state.