Arizona Gets Small Win With Sports Betting Bill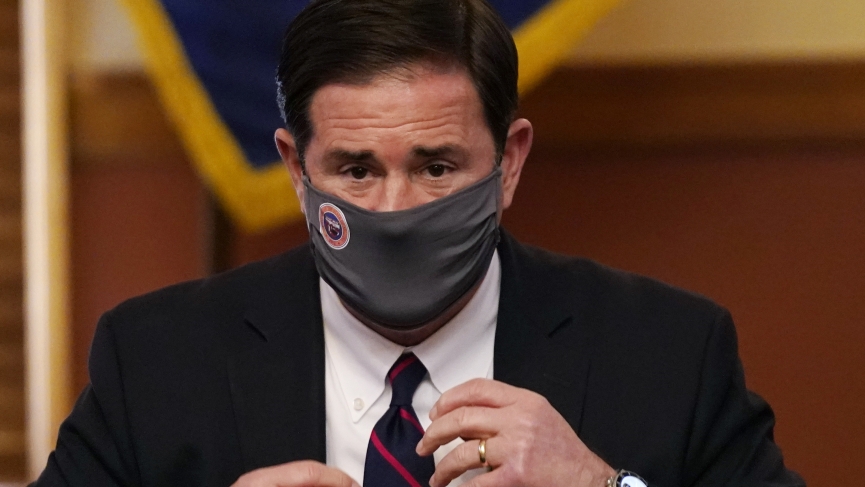 On Monday, the Arizona House Rules Committee approves its sports betting bill, HB 2772, 6-2, and will now head to the House floor. This is big news coming out of Arizona as the Senate has stalled on voting for its sports betting bill last week.
The Arizona House Rules Committee votes that the sports betting and daily fantasy bill is constitutional. We still have a while to go, but this removes one possible roadblock. More votes on sports betting – and a separate historic horse racing bill – are set for this week.

— Ryan Butler (@ButlerBets) February 15, 2021
The House Rules Committee ruled that sports betting is constitutional in Arizona, which helped the bill move forward. Some changes were made to the House Bill around DFS taxes and operator fees.
With HB 2772 ready to go to the House floor, the Senate bill will make another attempt to pass out of the Appropriations Committee after voting was delayed.
Changes to House Bill
Minor details were changed for HB 2772 after moving to the House Rules Committee this week. The application process was extended from 30 days to 60 days. Also, fees around licenses, both daily fantasy sports and sports betting, would be left to the Arizona Department of Gaming on how much it would cost.
Arizona State Senate Committee on Commerce to meet Wednesday, Feb 17 at 4 pm ET to discuss SB1797 on fantasy sports betting and event wagering; bill was not discussed last week #Arizona #legislation #sportsbetting

— Sweet Lou Monaco (@loumonaco) February 15, 2021
Lawmakers also rewrote language that could allow for over 10 sports betting operators to enter the state. HB 2772 allows for sports betting at casinos and professional stadiums, but there are currently 31 locations that could qualify for sports betting licenses. Arizona officials want to make sure there is an "equal opportunity" for sports betting operators to get a license.
Horse Racing Could Effect Betting Bill?
Horse racing across the U.S. has been in decline for the last decade. Since 2004, racetracks have seen a 45% decline in attendance in Arizona, and the handle has dropped $55 million. Lawmakers are now working out a deal to help revive horse racing with the Save Arizona Horse Racing project.
The goal is to help create 4,000 jobs, generate $100 million in revenue, and save horse racing in Arizona. However, tribal groups are opposed to the new legislation as it would add more casino gaming at these facilities and takeaway from tribal casino revenue.
The idea behind the project would allow racetracks to take on more casino gaming and pave the way for tribal casinos to take on retail and online sports betting. Tribal casinos are not in favor of this idea and could potentially pull out of backing a sports betting bill in Arizona.
If tribal groups pull out of backing the deal, then sports betting might have to wait longer in Arizona. Gov. Doug Ducey has estimated that sports betting could bring roughly $42 million in annual revenue to the state. Tribal casinos, sports franchises, and betting operators are all onboard with legalized sports betting.
The Senate Appropriations Committee will discuss the Save Arizona Horse Racing project on Tuesday, and the sports betting bill that was delayed last week will be discussed on Wednesday.
The next 48 hours in Arizona will be critical in determining which direction lawmakers go with legalized sports betting. If Tuesday's session does not go well, then Arizona sports betting could take a serious setback on Wednesday.