Misha Cirkunov vs Ryan Spann Pick: UFC Vegas 21 Predictions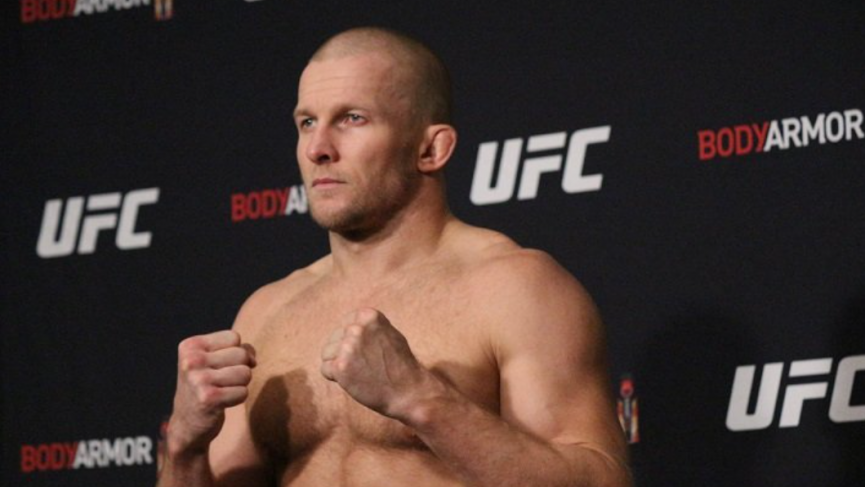 Misha Cirkunov vs Ryan Spann Pick – UFC Vegas 21 Predictions: The Co-main event is a high-stakes battle between two would-be contenders who have been a bit of a bust so far in the UFC. Both Misha Cirkunov and Ryan Spann have had their chances in the UFC, and neither man has lived up to the hype they once commanded. Saturday, we will get to see who is for real and who might be placed down into the gate-keeper role.
For more UFC betting coverage, check out Clint's breakdown for the UFC Vegas 21 main event.
Misha Cirkunov vs Ryan Spann Odds
| UFC Vegas 21 Odds | Misha Cirkunov | Ryan Spann |
| --- | --- | --- |
| To Win Outright | -117 | +115 |
| Inside the Distance | +130 | +165 |
| by Decision | +530 | +550 |
| Total Rounds | Over 1.5 (+119) | Under 1.5 (-130) |
| Fight Goes Distance | Yes: +300 | No: -385 |
| Where/When | UFC Apex, Las Vegas | Sat, March 13th, 8:00 PM ET |
The Fighters: Cirkunov vs Spann
| UFC Light Heavyweights | Misha Cirkunov | Ryan Spann |
| --- | --- | --- |
| Record | 15-5 | 18-6 |
| Finish Rate | 87% (9 Wins by Submission) | 83% (11 Wins by Submission) |
| Age | 34 | 29 |
| Height | 6'3 | 6'5 |
| Reach | 77′ | 79′ |
Misha Cirkunov was a fighter the UFC was hunting for years, but he took his sweet time getting here. After making his debut in 2016, Cirkunov wasted no time showing what he could, rattling off four quick finishes. After taking a step up in competition, Cirkunov found out that he was not a striker taking 3 KO losses at the top of the division. Recently Cirkunov upset the hottest prospect in the division by out grappling and submitting Jimmy "The Brute" Crute' in record time. After a year old layoff, Cirkunov will look to build on that momentum and get back to the contender status we thought he was destined for when he entered the UFC.
Ryan Spann is a fighter who has been skating by on the skin of his teeth. Spann had a five-fight win streak snapped in his last outing against Johnny Walker. Before that, he faced nothing but the bottom of the barrel that 205 had to offer and, in my opinion, got away with robbery when he was given a split decision win over Sam Alvey. Spann is a dangerous striker due to his size, and he has an explosive submission attack as well. Spann's issues come when he is stretched out in fights and has to rely on his gas tank, and Cirkunov is sure to test that weakness.
The Match-Up: Cirkunov vs Spann
Misha Cirkunov is a talented striker but obviously has holes standing that his opponents have been easily able to take advantage of. The chin of Cirkunov at this stage of his career is a serious question mark, and taking on a big hungry 205er who hits like a truck is a tall order. Misha is an extremely high-level grappler, and he needs to get back to his roots to win this fight.
We have seen his opponents out grapple Spann. When he is forced to play from his back or work in the wrestling game, then he struggles to keep up any kind of pace if you let Spann play on the feet; however, he will have no issues lumbering his way into a 3 round fight and will always be dangerous with a big power shot capable of winning the fight.
The big question for this fight is the strategy that these men will bring to the cage. Misha has a prominent grappling edge, but the size and power go to Spann. Cirkunov might actually be the more skilled striker, but the durability goes to Spann if they decide to trade and go to war. I am in the Misha Cirkunov camp, and I think that his grappling will be the difference-maker in this fight, but the better bet is likely the violence play.
Misha Cirkunov vs Ryan Spann Pick:
UFC Vegas 21 Co-Main Event Best Bet – Under 1.5 Rounds -135 (UFC Odds via Bet365): Cirkunov comes out guns blazing in every one of his fights and forces his opponents' pressure. If Cirkunov comes out forcing the grappling with Spann, he will either ragdoll the younger fighter to the floor and out-class him on the mat, or Cirkunov will run into a big shot and suffer yet another devastating knockout loss. I believe the under 1.5 here is a solid place as neither man is a fan of a long night at the office.