Tennessee Action 24/7 Wins Lawsuit over Tennessee Education Lottery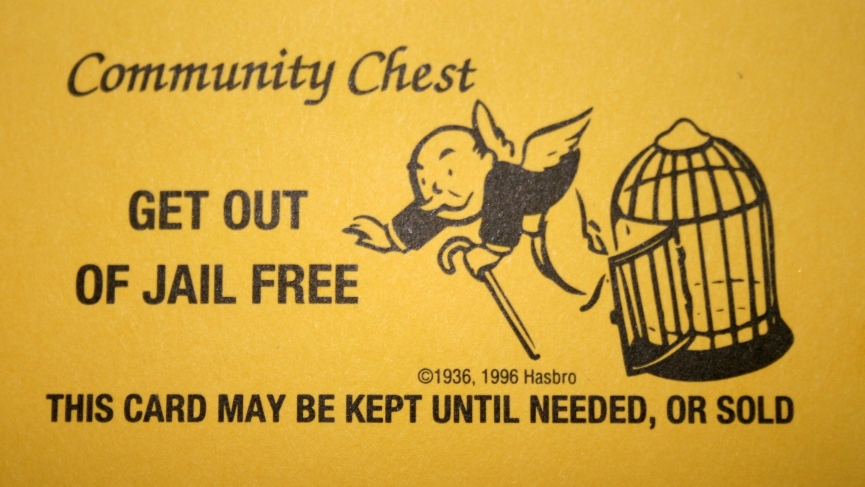 Table of Contents: | Timeline | What's Next |
What a wild week it's been in Tennessee sports betting!
BREAKING: Chancellor issues temporary injunction against TN Lottery board, reinstates online gaming license for Tennessee Action 24/7, orders vendors to be made aware so sports book can resume operations.

TA247 was first online sports book in country to have license suspended. pic.twitter.com/8q0fFIaNTx

— Steve Cavendish (@scavendish) March 26, 2021
After the Tennessee Education Lottery suspended Tennessee Action 24/7's sports betting license, it was finally reinstated on Friday. A Nashville judge granted Tennessee Action a temporary injunction to reinstate its sports betting license. The suspension came March 18, the eve of the NCAA March Madness tournament, when Tennessee Action halted operations.
The following day, TEL announced that Tennessee Action was suspended due to "illegal activity" like wire fraud and money laundering. This wasn't the first time Tennessee Action found themselves in legal trouble. Lottery officials stated that "illegal activity" was taking place around the Super Bowl on the platform along with a second sportsbook involved.
After a week of battles in the court and lawmakers, Tennessee Action prevailed with the state lottery illegally suspending its license.
Timeline
It popped off Thursday when the Tennessee Action Twitter page put out, "Site temporarily down for maintenance. brb."
Site temporarily down for maintenance. brb. pic.twitter.com/D8SabPqGJg

— Action 247 (@TNAction247) March 18, 2021
Bettors of Tennessee Action were upset that the maintenance was happening in the middle of the "First Four" NCAA Men's Basketball Tournament games. Many unknowns around the maintenance happened now, but roughly 20 hours later, Tennessee bettors finally saw the news as to why.
In an emergency Tennessee Lottery meeting, an investigator says Advance Financial's sportsbook, Action 24/7, was being used for credit card fraud and money laundering that could range from the 10s to 100s of thousands of dollars.

— Erik Schelzig (@schelzig) March 19, 2021
The news was a big shock to the state as the first sportsbook in the U.S. had its license suspended due to illegal activity happening through its site. This was also taking place through a local sportsbook, which gave Tennessee sports betting a black eye on how they would let something like this happen.
Investigator Danny DiRienzo claimed there was "…clearly a case of credit card fraud. Clearly a case of money laundering. Clearly a case of wire fraud. There are tens if not hundreds of thousands of dollars of damage done here to many victims."
The news also came not long after Tennessee shutdown over 70 sports betting accounts across the state for illegal betting on the Super Bowl.
Monday came, and Tennessee Action threw a punch back by suing the Tennessee Lottery for its betting license's illegal suspension. The sports betting operator claimed that the suspension was not followed with proper protocols. The betting operators claim that TEL did not have a meeting with the board, making the suspension illegal.
"Despite these clear requirements, on the afternoon of March 18—the same day Mr. DiRienzo had reviewed only three or four of the 23 incident reports that Action voluntarily provided—the Chair of the Board elected to attempt to suspend Action's license without convening the full Board or even the Sports Wagering Committee."
Tennessee Action claims that it was already taking steps to resolve money laundering and illegal activity through its operation and claims that investigator Danny DiRienzo filed claims that are "wildly inaccurate."
Lawmakers then went to meet on Tuesday and Wednesday to attempt to close up a loophole surrounding "same day pay" loan businesses receiving sports betting licenses in the state. Earlier this year, Tennessee lawmakers were already trying to move a bill forward with high-risk loan companies receiving betting licenses as some lawmakers stating, "It feels a little bit awkward that somebody could so easily use borrowed money to put money into a sports wagering account."
The bill ultimately was delayed and scheduled to be heard on March 30, 12 days after the lottery suspended Tennessee Action's license.
On Wednesday, Tennessee Action was also in court looking to receive an injunction on the suspension of its sports betting license, reiterating that the Tennessee Education Lottery did not have legal grounds to suspend its license. Tennessee Action claimed that its license was suspended and did not get a chance to be heard, which is against protocols under Tennessee Action guidelines.
However, the state backed the lottery and claimed it did have a right to suspended Tennessee Action's license based on what DiRienzo found in his investigation. The courts did not decide on Wednesday after both sides were heard.
On Friday, the judge sided with Tennessee Action and received a temporary injunction to reinstate its betting licenses. The court found that Tennessee Action faced irreparable damage from having its license suspended. If the lottery followed procedures, then the hearing would have gone differently.
"There is no provision in the Rules, however, for the TEL Board to convene an emergency meeting to "ratify" the temporary suspension decision of the Committee's designee, making it a final decision, without conducting a hearing or, at a minimum, allowing the licensee to address the TEL Board, upon request. … Based on the limited record, the Court preliminarily finds there is a likelihood of success on the merits that the TEL Board's actions were clearly erroneous when it did not follow the steps set forth in its own Rules and "ratified" the temporary suspension decision of the TEL Board Chair, but without providing Action 24/7 an opportunity to be heard."
After a wild week, Tennessee Action is back taking bets.
What's Next
There is no doubt that TEL will have to pay Tennessee Action in legal damages from the week-long suspension in the middle of one of the biggest betting weeks of the year. For now, Tennessee Action does have its license back temporarily under the injunction, but it does not seem like the operator is out of the hills yet.
The courts ruled that if TEL followed the suspension rules, then Tennessee Action would not have won the injunction. This means that the lottery had legit reasoning for suspension, and Tennessee Action could still be facing legal action in the months to come.
Sure, it won back its license, but the investigation that came about also has grounds for a legit suspension.
This will most likely go back to the courts and be battled out there. TEL is at a disadvantage after the fiasco that happened this week, but it does not mean that it cannot suspend Tennessee Action in the months to come. This time it will need to take proper procedures to enforce a suspension.