PointsBet Gains Market Access in Pennsylvania and Mississippi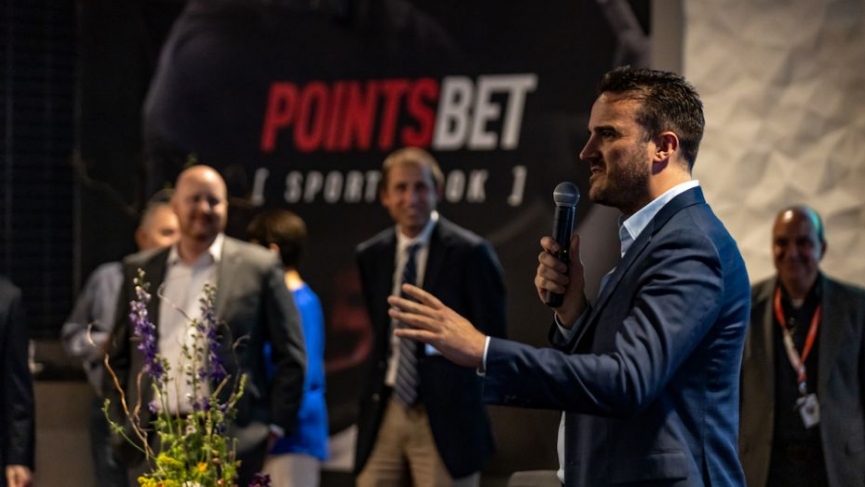 Table of Contents: | Terms of the Partnership | What's Next for PointsBet? |
Big news is coming out of PointsBet headquarters as the Australian sports betting operator announced it had gained market access in Pennsylvania and Mississippi on Thursday.
The partnership was made possible thanks to an extended agreement through Penn National Gaming. PointsBet managed to secure a Pennsylvania license and gain online market access in Mississippi if it legalizes mobile sports betting.
Penn National $PENN and PointsBet USA today agreed on a deal to extend their online gaming services agreement that will provide PointsBet with sports betting and iGaming market access in Pennsylvania and Mississippi @stoolpresidente

— Stock Market News (@StockMKTNewz) March 26, 2021
"We are very excited about adding another two guaranteed online market access points to our portfolio in Pennsylvania and Mississippi," said PointsBet Group Chief Executive Officer Sam Swanell. He also went on to explain that Pennsylvania should be a $1.75 billion betting market per annum. The sports betting operator also has a partnership with NBC Sports, and NBC Sports Philadelphia carries Phillies, 76ers, and Flyers games on its local network.
PointsBet has been looking to expand its market share across the U.S. as long as it had at least 10% of the share in each state it operates in. Now, it feels like it has the ability to expand to more states, thanks to its reach and betting audience.
Terms of the Partnership
The partnership will officially begin once PointsBet enters the market, and the agreement will last 20 years in each applicable state. PointsBet is also responsible for all licensing and approval costs with launching in each state under Penn National.
The sports betting operator will also be responsible for maintaining the applicable operating licenses. Penn National receives a share of each state's net gaming revenue as its commission in the partnership.
PointsBet announced yesterday it secured Pennsylvania online sports betting and iGaming access via a deal with Penn National gaming. Deal would also give PointsBet Mississippi mobile sports betting rights if legalized. PointsBet now has a sports betting footprint in 14 states.

— Ryan Butler (@ButlerBets) March 26, 2021
With PointsBet entering Pennsylvania and Mississippi, it will have a footprint in 14 U.S. states, pending licensing approval and legislation.
The Australian betting operator is attempting to compete with the brand names of DraftKings, FanDuel, and BetMGM with this partnership.
What's Next for PointsBet?
PointsBet is not done with expanding its platform across the U.S. As of writing, the Australian sports betting operator lives in New Jersey, Indiana, Illinois, Michigan, Colorado, and Iowa and will soon add Pennsylvania to the list.
PointsBet is looking at the U.S. betting market from a long-term view as its footprint is now in 14 U.S. states despite only being live in six. The partnerships and planning for states to come online will help get an early jump in other betting markets soon to go live.
PointsBet has grown into a popular sports betting operator, especially in midwestern states like Illinois and Iowa. If PointsBet can continue expanding its reach in states that are likely to legalize sports betting, it will continue to compete with top U.S. brands.