North Carolina Sports Betting Open For Business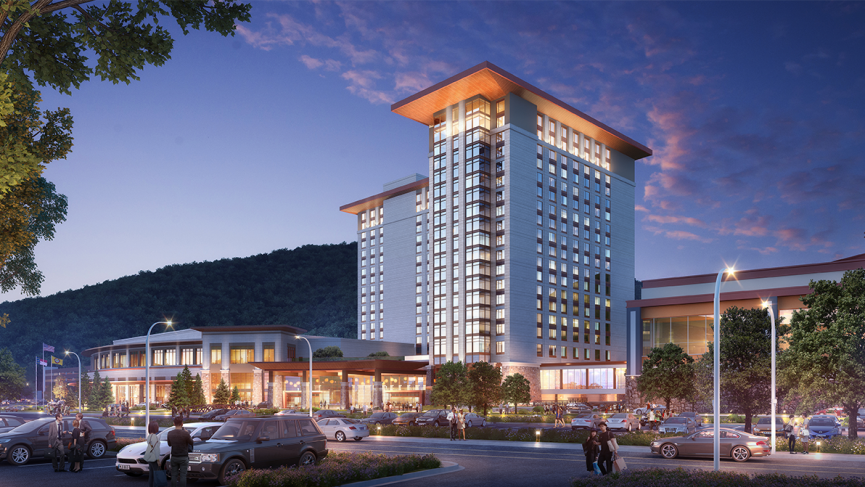 North Carolina Sports Betting opened Thursday at 10 am and became the 22nd state to launch sports betting. The day has finally come as the Eastern Band of Cherokee Indians will begin taking bets at its two Western Carolina Casinos.
Legal sports betting set to launch in North Carolina today (no mobile, on tribal lands only), marking the 21st U.S. state to have legal and operational sports betting.

— Ben Fawkes (@BFawkes22) March 18, 2021
The Book will go live at Harrah's Cherokee Casino Resort in Cherokee and Harrah's Cherokee Valley River Casino & Hotel in Murphy. Nearly two years after the Tar Heel State legalized sports betting, the state is finally ready to launch at its two retail locations.
What Will North Carolina Sports Bettors be Able to Bet on?
Sports bettors will be able to bet on pro and college sports along with off-site horse races. The launch could not come at a better time as the "First Four" of the NCAA Men's Basketball Tournament tips off Thursday.
"We are excited to offer legal sports betting at The Book, and just in time for March Madness," said Richard Sneed, Principal Chief of the Eastern Band of Cherokee Indians, in a press release. "We would like to thank our partners at William Hill and Harrah's Cherokee Casinos, as well as state leaders, for making this opening possible."
The Book at Harrah's Cherokee Casino Resort will have a 90-foot ultra-high-definition screen that will feature games, highlights, and a score ticker. The sportsbook will also plush lounge seating and reclining chairs for viewing the games.
Here you go @BradPowers7…..you could move to Western North Carolina on nice piece of property between Asheville and Cherokee, NC and you could do all the Sports Betting you like and be right in the middle of @SEC + @theACC Country….and Vols football games just 90 minutes away https://t.co/Q7xwb1fGV4 pic.twitter.com/CDacRcIU0r

— Coaches Hot Seat (@CoachesHotSeat) March 18, 2021
Bettors will also be able to wager at one of the seven betting ticket windows or one of the 10 betting kiosks across the sportsbook. The Book will also include Fan Caves or seating in the Upper Deck for more private viewing events and include a full beverage service.
The Book at Harrah's Cherokee Valley River Casino & Hotel will have a slightly smaller viewing experience with a 32-foot ultra-high-definition screen with plush seating and recliner chairs that also include drink services. Four ticket windows and five betting kiosks will be available, including a private seating area as well.
Could North Carolina Sports Betting Expand?
The first two North Carolina locations are in the western part of the state, a goof four drive from Charlotte. Chattanooga, Tennessee, and Atlanta, Georgia are closer to the Carolina sportsbooks. Early on, North Carolina could attract many betting from Georgians who live in a state with no legal sports betting.
However, if the Tar Heel State wants a robust betting industry, it will need to either put a sportsbook near Charlotte or legalize online sports betting.
As of writing, no legislation would attempt to legalize online betting, but a third sportsbook could be heading closer to the Charlotte area. According to the Charlotte Observer, Gov. Roy Cooper and the Catawba Indian Nation signed an agreement that would allow the tribal group to launch a Vegas-style casino in Kings Mountain, roughly 40 miles west of Charlotte.
The goal is to have the casino open by September, just in time for football season, and eventually be replaced by a larger facility. This could be the opportunity to bring sports betting closer to Charlotte, which is the state's most populated city.
North Carolina going live with sports betting is a huge step for the state, but it will need to really expand the industry if it wants to benefit.