14 Massachusetts Sports Betting Bills Filed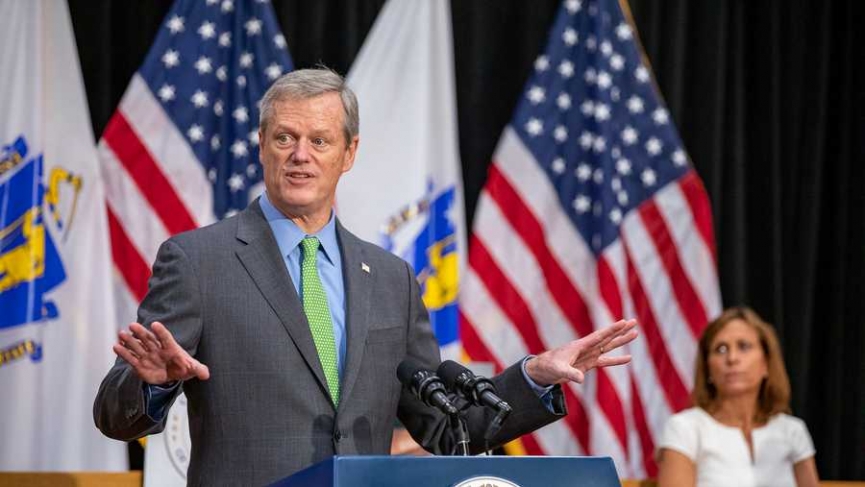 Massachusetts Sports Betting efforts went on steroids on Friday. The state has been attempting to legalize sports betting for three years, and 2021 finally might be the year it gets done. 14 Sports betting bills were filed in the hopes that one gets picked to become law, including one filed by Gov. Charlie Baker.
Watching Mass lawmakers narrow down, selecting a bill could be better than a season of the Bachelor on ABC. Massachusetts could also mix and match laws and regulations from each bill to create the ultimate sports betting bill.
On top of picking the right bill to advance, the goal is to get Senate lawmakers on board, as it was the side that killed sports betting in 2020. The move was fair to make as the state House stuck legalized sports betting in with an Economic Relief bill to help small businesses in Massachusetts.
The Senate stated that it favored legalized sports betting, but it should be its own law instead of a Covid relief bill.
Unpacking 14 Sports Betting Bills in Massachusetts
Friday started a flurry of bill filing to get Massachusetts sports betting legalized. It was becoming so crazy even Gov. Baker filed a bill in hopes of getting passed this year.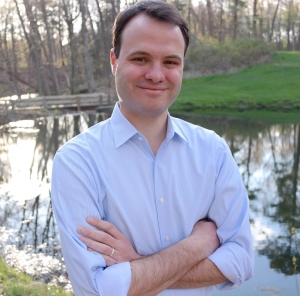 One of the bills that could hold more weight than others is SD 2365 sponsored by Sen. Eric Lesser. The bill proposes three skins per casino and one skin per racetrack and off-track betting site.
SD 2365 also proposes up to six online-only sports betting operators in Massachusetts.
Lesser proposed a 20% tax on retail locations and a 25% tax on online sportsbooks. Also, 5% of the sports betting tax on revenue would go to social services and public health programs addressing compulsive sports gambling.
If passed, a 20%-25% tax rate would be average among U.S. states.
Legal expert Daniel Wallach stated that Massachusetts sports betting could be seen in bars and restaurants.
There may still be a pathway for bars and restaurants in Massachusetts to offer sports betting. Two of the bills intro'd yesterday would create Class 2 licenses to operate in-person betting, mobile wagering and "other digital platforms" through "approved Massachusetts retailers."

— Daniel Wallach (@WALLACHLEGAL) February 20, 2021
Wallach also explained in further tweets that this would also include professional franchises in Massachusetts and allow for betting kiosks in these locations. Two sports betting bills (HD 3606 & SD 2237) have proposed this type of legislation.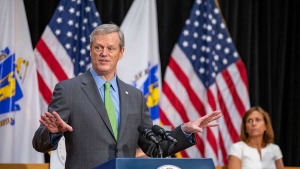 HB 678 is the sports betting bill Gov. Charlie Baker filed. Baker is proposing a 10% tax on retail locations and 12.5% on online gross gaming revenue.
The Massachusetts Governor is estimating that the state will bring in $35 million in annual revenue.
Baker would not allow betting on college sports, which could be a huge issue for its market if not approved.
Although betting on professional sports is more popular, there is still a high demand for college sports betting. A betting license would cost $500,000 for operators to purchase and renewed every five years.
What's Next for Massachusetts Sports Betting?
Organization.
Lawmakers will need to decide if there will be a group hearing on the bills or if each bill will go into a committee for discussion on moving forward.
Massachusetts Sports betting is a priority in 2021 and should get done with the support it has. Gov. Baker has already included sports betting revenue in next year's budget. Although that does not guarantee that it becomes law this year, this should give the people of Massachusetts hope that lawmakers will work to legalize it sooner than later.