Kevin Holland vs Derek Brunson Pick: UFC Vegas 22 Predictions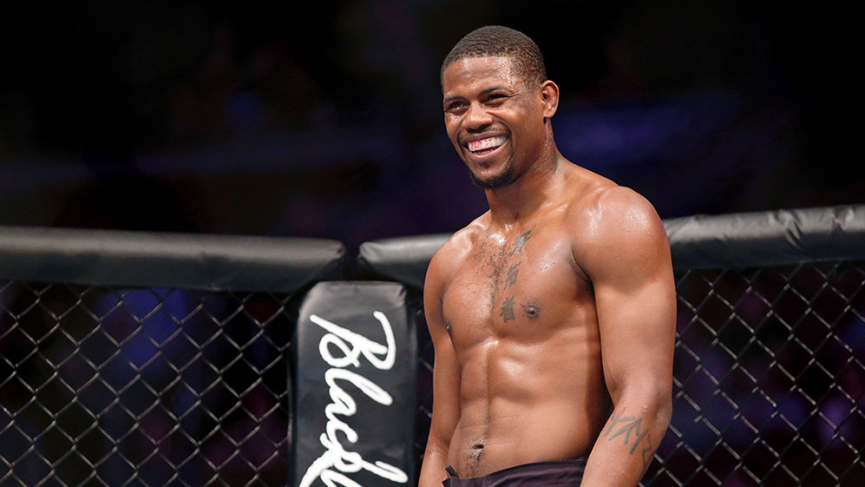 Kevin Holland vs Derek Brunson Pick – UFC Vegas 22 Predictions: UFC Vegas 21 was a wild night of unexpected results picking up right where UFC 259 left off. Literally! We had not one but two no contests due to unintentional fouls. The scary thing is that I don't know that this will end just yet. UFC Vegas 22 is full of new talent and some fighters who are fighting just to stay on the roster at this point. The madness isn't over yet, and the main event features none other than Big Mouth Kevin Holland, who is more of a wild card than most. 
For more UFC Vegas 22 predictions, check out the entire DieHardMMA Podcast for this Saturday's UFC event.
Kevin Holland vs Derek Brunson Odds
| UFC Vegas 22 Odds | Kevin Holland | Derek Brunson |
| --- | --- | --- |
| To Win Outright | -170 | +150 |
| Inside the Distance | +115 | +320 |
| by Decision | +395 | +335 |
| Total Rounds | Over 2.5 (-108) | Under 2.5 (-108) |
| Fight Goes Distance | Yes: +160 | No: -190 |
| Where/When | UFC Apex, Las Vegas | Sat, March 20th, 10:00 PM ET |
The Fighters: Holland vs Brunson
| UFC Middleweights | Kevin Holland | Derek Brunson |
| --- | --- | --- |
| Record | 21-5 | 21-7 |
| Finish Rate | 69% (8 Wins by Submission) | 71% (12 Wins by T/KO) |
| Age | 28 | 37 |
| Height | 6'3 | 6'1 |
| Reach | 81′ | 77′ |
Derek Brunson is a UFC mainstay at this point. Brunson has had a bit of a late-career surge and is riding a three-fight wins streak culminating in derailing one of the most hyped prospects the UFC has ever had in undefeated Edmen Shahbazyan, his last time out. Brunson found himself in the title conversation back in 2016 after gaining a reputation as a 1st round wrecking ball. Still, once he ran into the UFC's 185-pound division's upper echelon, his defensive holes were exposed. The last several years, we have seen a more patient and toned-down version of Derek Brunson, who has relied on his wrestling and veteran savvy to win in spots where he was counted out. 
Kevin 'Trailblazer' Holland is the new kid on the block and was a challenger for Fighter of the Year 2020. In a year where most people saw their world crumble, Holland put himself in the title picture with short notice fights and big finishes with his five straight wins. Holland is a fighter who will take whatever his opponent gives him to work with and tends to beat them at their own game. 
The Match-Up: Holland vs Brunson
Derek Brunson has been impressive in his last three fights. I had a big bet riding on Ian Heinisch and Edmen Shahbazyan when Brunson showed him the ropes. That was frustrating losing my money to this man twice, but when I look back on Derek Brunson, I don't think I had him figured wrong; I think we just had the wrong fighters. Shahbazyan is a young fighter who hasn't had anybody walk through his best shot and when he faced that for the first time he crumbled. When Ian Heinisch faced Brunson he did exactly what Ian does and he isn't the power puncher we were led to believe he was as it turns out. The biggest key to Brunson is that chin. Brunson has been KO'd 5 times in his MMA career and even though he has looked good recently he has been facing a lower level of competition and they have not been able to find the button on him. 
Kevin Holland is a fighter who is hard to trust with your money. I hate to say it, but we have to understand the risk when backing this man. He is 28 years old and still very much growing as a fighter, but he is willing to strike or grapple and gives up back situations and takedowns at times because he simply is overconfident. When Holland is switched on however you get a violent man who can knock you out from anywhere, and that is who I believe we will see on Saturday. 
Kevin Holland is nipping at the heels of Israel Adesanya and wants to face the champion, but has been shrugged off. While he is having fun, he will come into this fight with a chip on his shoulder looking to earn the champion's attention. Holland is the better striker of these two men and while Brunson will have a wrestling advantage he is 9 years older than Holland and is not a Khabib style wrestler who will smash Holland for a full round. Holland has shown that he more than knows how to get to his feet and he always has that BJJ black belt to back him up on the floor. Many bettors will point to the Darren Stewart fight and the wrestling hole in Holland's game to justify a bet on Brunson and I would just encourage you to go back and rewatch that fight again. There is a lot less grappling in that fight than you recall and there is a huge difference in raw physical strength and durability between Derek Brunson and Darren Stewart. I mentioned before that Brunson has been KOd 5 times in his career, but not a single man has ever been able to crack Darren Stewart's chin. There were many times in that fight that Holland hit Stewart flush and hard, but the man is a human tank and walked right on through it. 
Kevin Holland vs Derek Brunson Pick:
UFC Vegas 22 Main Event Best Bet – Kevin Holland -170 (UFC Odds via Bet365): We are getting this line on Holland mostly due to the fact that he struggled against a wrestler very recently and the fact that Brunson derailed an undefeated prospect again. If Shahbazyan had managed to crack Brunson's chin again then, this fight would not be happening and, Holland would've been a run-away favorite if it had somehow been booked. The recency bias on both men is giving us a better line than we should be getting and Holland should be around -300 here. I am in on Trailblazer and I don't mind a bigger bet. I fully expect that Holland will use that long reach and over the course of 5 rounds manage to find the chin of Brunson. I am expecting a knockout and then Kevin Holland will call out champion Israel Adesanya.