Three Reasons Conor McGregor Will Lose to Dustin Poirier at UFC 257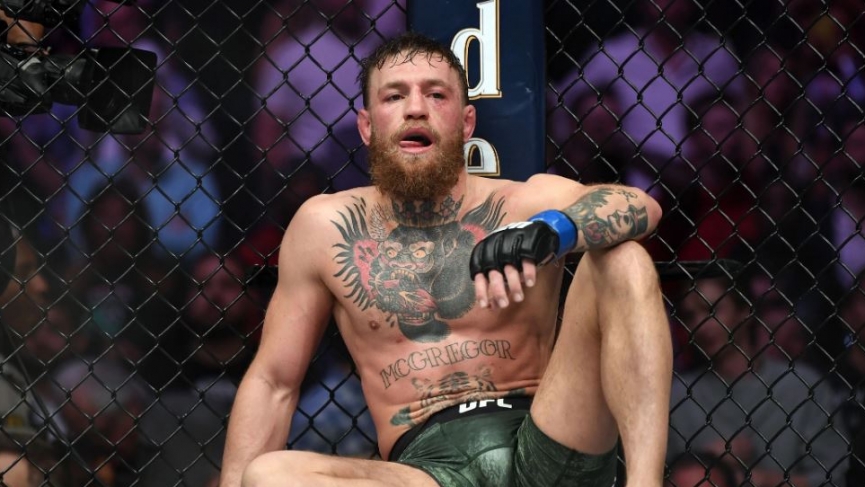 Conor McGregor Odds Are Way Too Steep – Here's Why: On January 23, Conor McGregor returns to the Octagon when he faces off against rival Dustin Poirier in a rematch at UFC 257. These two met back in September 2014 at UFC 178, with McGregor KOing Poirier in the first round with punches in a featherweight contest.
Since then, both men have switched weight classes with plenty of success, with Poirier fighting at lightweight and McGregor competing at lightweight and welterweight. These are two of the most exciting fighters in the game today and this match has the potential to be an incredible fight. Let's take a look at the UFC Odds. 
UFC  257 Match-Up
Conor McGregor
Dustin Poirier
To Win Outright
-280
+270
Total
Over 1.5 (-138)
Under 1.5 (+110)
Where/When
Yas Island, Abu-Dhabi
Sat. Jan. 23rd, 10:00 PM ET
UFC Odds via WilliamHill (Updated 1/22, 1:00 PM EST)
The current moneyline for the fight features McGregor as a -285 betting favorite and Poirier as a +270 underdog, which makes sense considering McGregor won the first fight. However, this is a much different fight the second time around. It's at a different weight class and both men are at different points in their careers. Although McGregor is the clear favorite to win the fight, you can't discount Poirier from earning the upset. Below are three ways Poirier can beat McGregor.

Poirier The More Proven Fighter at Lightweight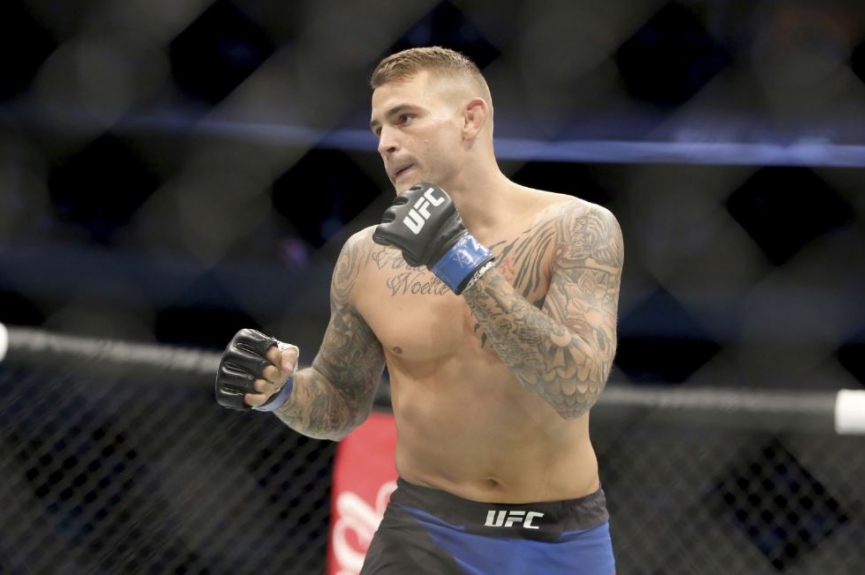 Despite being the former UFC lightweight champion, McGregor is surprisingly unproven at 155lbs. Since leaving the featherweight division for good in 2016, McGregor has fought five times, with three fights at 170lbs and just two fights at lightweight. In his first lightweight bout, he knocked out former champion Eddie Alvarez to claim the UFC lightweight title. In his next fight at 155lbs, he lost to one of the GOATs in Khabib Nurmagomedov. However, his fights against Nate Diaz and Donald Cerrone were all at 170lbs so as to avoid the tough weight cut to 155lbs.
For Poirier, he has been fighting the best of the best at 155lbs since moving up permanently in 2015. During that stretch, Poirier has defeated a slew of former UFC champions in Alvarez, Anthony Pettis, Justin Gaethje, and Max Holloway, plus he has wins over current top-10 ranked fighters Dan Hooker and Carlos Diego Ferreira, plus other victories at 155lbs over Jim Miller, Bobby Green, Joseph Duffy, and Yancy Medeiros. Poirier's only losses at lightweight came against Nurmagomedov and Michael Johnson. Poirier just has the far better resume when you compare it to McGregor's at lightweight and it's really not even close when you think about it.
Poirier Has Been Far More Active Than McGregor
After getting knocked out in the first fight against McGregor, Poirier decided that cutting all that weight to make 145lbs was compromising his chin and he moved up in weight to 155lbs. Since making the move to lightweight in 2015, Poirier has been absolutely outstanding, going 10-2, 1 NC in 13 fights at lightweight. Overall, Poirier has been fighting on a consistent schedule twice a year and he's been taking on top-notch competition in every fight.
As for McGregor, since the first Poirier fight, he's fought just eight times in MMA and once in boxing, going 6-2 in MMA and 0-1 in boxing since the last time he fought Poirier. Moreover, since leaving the featherweight division in 2016, McGregor is just 3-2, with a 1-1 record at lightweight. He also has a TKO loss to Floyd Mayweather Jr. in boxing. McGregor essentially fights once a year now, at best, and that sort of inactivity could prove to be costly against a guy who is active as Porier is.
Poirier Well-Rounded Mixed Martial Artist
McGregor is an excellent kickboxer in MMA, we know that. He has incredible KO power, technique, and speed, and his ability to knock out durable opponents is legendary. However, Poirier also possesses KO power in his fists too at 155lbs. I would give McGregor the slight edge on the feet just because of his legendary power, but the gap's not as big as it once was.
The biggest difference between these two is in the grappling. Poirier is the better wrestler and he is more clever with submissions as evidenced by his seven career tapout wins, compared to just one for McGregor. By the way, McGregor has been submitted four times during his MMA career. It's not a kickboxing fight, it's an MMA fight, and Poirier has more paths to victory.
The majority of the betting public will probably side with McGregor in the rematch against Poirier, but as I explained above, Poirier has several advantages in this fight as well. Don't just blindly bet against "The Diamond" in this spot just because he was knocked out in 2014. This is going to be a competitive fight and it's the perfect kickoff for a big 2021 for the UFC.
How to bet McGregor vs Poirier:
UFC 257 Props
McGregor
Poirier
Fight Goes Distance
Yes (+310)
No (-400)
To Win Inside the Distance
-190
+455
To Win by T/KO
-175
+625
To Win by Submission
+2800
+1125
To Win by Decision
+700
+705
Keep it locked to Odds.com for all of your UFC betting needs. The best current odds and content can be found on our UFC page. All UFC Odds via WilliamHill (Updated 1/21/21, 3:00 PM EST)
---
UFC Betting Trends: McGregor vs Poirier
| | | |
| --- | --- | --- |
| Dustin Poirier – Since 2012 | UFC Record | Profit (Units) |
| to Win by Decision | 5-14-1 | +9.14u |
| to Win Outright (Since 2010 WEC) | 18-6-1 | +9.4u |
| Wins Inside the Distance | 9-10-1 | +4.29u |
| Under | 10-9-1 | +4.05u |
| Fight Doesn't Go Distance | 13-6-1 | +1.44u |
| | | |
| --- | --- | --- |
| Conor McGregor – Since 2013 | UFC Record | Profit (Units) |
| to Win Outright (Since 2012 Cage Warriors) | 13-2 | +5.01u |
| to Win by Decision | 2-9 | +3.17u |
| Under | 7-4 | +2.55u |
| to Win Inside the Distance | 7-4 | +1.3u |
| Fight Goes Distance | 9-2 | +0.35u |
UFC Betting Trends: Lightweight Division
| | | |
| --- | --- | --- |
| Since 2020 | Record | Profit (Units) |
| Dogs | 22-32 | +5.87u |
| Under | 27-26 | +5.28u |