UFC Vegas 13 Best Bets: Claudia Gadelha vs Yan Xaionan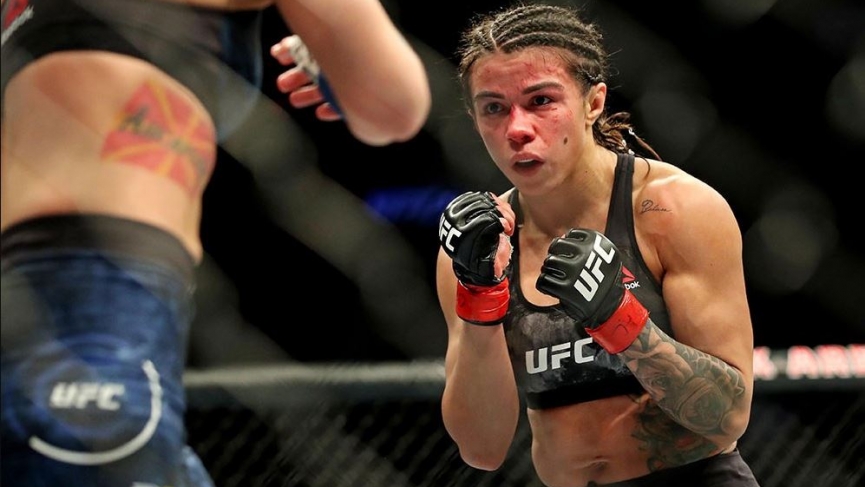 Claudia Gadelha vs Yan Xaionan Pick – UFC Vegas 13 Co-Main Event: Usually, you get a full co-main event breakdown from me, but this week the co-main event is included in my best bet parlay. Rather than leave you hanging, I will break down a fight I really like in place of the Co-Main Event. 
UFC VEgas 13
Claudia Gadelha
Yan Xaionan
Best Odds
+120
-149
Total Rounds
Over 2.5 (-305)
Under 2.5 (+260)
Where/When
Apex Center, Las Vegas
Sat, Nov 7th, 10:00 PM ET
The Fighters:
UFC Match-up
Age
36
31
Height
5'4
5'5
Reach
63′
63′
Wins by Method
7 by Submission
5 by T/KO
Finish Rate
50%
42%
Record
18-4
12-1
Claudia Gadelha is a well-known name in the UFC's Strawweight division. She has been on the verge of title contention essentially her entire UFC Career but falls short every time she gets close. Gadelha is a physically athletic and powerful fighter who generally has relied on her grappling. Claudia averages 3.13 takedowns per 15 minute fight in the UFC and lands at an impressive 45%. The issue with Claudia is she no longer seems to be improving. In her last several fights, Claudia has been gassing out in the 2nd round of her fights, and her chin has been shaky at best. In fact, in Claudia's last fight against Angela Hill, I personally feel they got the decision wrong. Angie has Claudia on skates and nearly put her away. Claudia is talking about her title aspirations, but she could very easily be 3-3 in her last 6.  
Yan Xiaonan is a very impressive prospect out of China who is looking to announce herself as a true contender on Saturday. Yan lost her 3rd professional fight and has not lost since. She is 5 fights into her UFC career and has improved leaps and bounds in every single fight. Yan is a striker who averages 6.72 significant strikes per minute and absorbs just 3.88. Yan has been able to out-pace her opponents on the feet by nearly 3 significant strikes per minute, which is closing in on the numbers champion level Joanna Jedrzjczyk set. Xiaonan is also a fighter who knows where her path to victory lies, and she has a 70% takedown defense to go with her impressive striking numbers. 
The Matchup:
Claudia Gadelha is a fighter who I am looking to fade. That may sound strange because she is such a talented fighter, but the fact of the matter is she is regressing. Claudia is not adding anything new to her game; she has become easy to plan for. Combine that with a shaky gas tank and a deteriorating chin, and we have a recipe for a fighter who very soon may drop off the cliff. 
Yan Xiaonan, however, is on a rocketship and is just ever-improving. With her physical gifts, Yan's fast and heavy hands make her a very dangerous opponent for a grappler. Not only that, but Yan is stockpiling the right defenses for this fight. I have done my due diligence and stalked her Instagram as I always do, and Yan has been putting in time with the Triple C himself! If you face a wrestler and need to shore up your game to make sure the fight takes place where you want it to, who is a better person to go to than the Olympic Gold Medalist Henry Cejudo. 
Claudia Gadelha vs Yan Xaionan Pick:
Main Event Best Bet: Yan Xiaonan (-149) via Bet365: This fight reminds me of a lot of Claudia's last fight against Angela Hill, a fight where I bet Angie Hill and fully believe she did enough to get the decision. The difference is that Yan is much larger than Angie is and will cause more of an issue in the grappling department. Claudia relies on being more physically imposing than her opponent's, and she struggled with Angie. Yan will cause a whole new world of problems for her, and not only that, but Yan does not slow down! When Claudia gets tired in the 2nd round, I fully expect the fight to tip violently in favor of Yan. I predict a round 3 TKO victory for Yan Xiaonan, which is a great price to get down on her. 
Keep it locked to Odds.com for all of your UFC betting needs for UFC Vegas 13. The best current odds and content can be found on our UFC page.