UFC Vegas 12 Main Event Best Bets: Silva vs Hall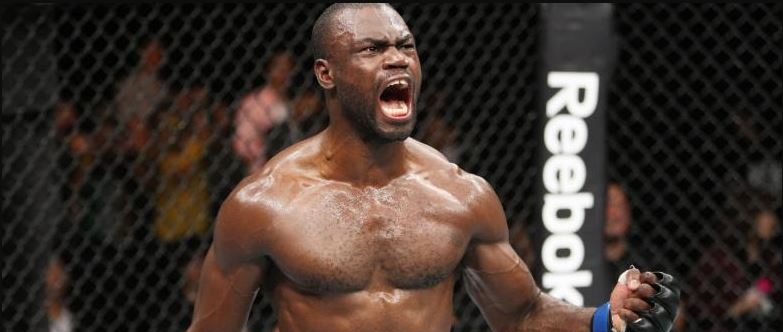 Odds.com's Anderson Silva vs Uriah Hall Pick – UFC Vegas 12: The man many have called 'the greatest MMA fighter of all time' will crawl into the octagon one final time on Saturday night. As 'the Spider' Anderson Silva will face Uriah Hall at UFC Vegas 12, from the Apex Center in Las Vegas.
| | | |
| --- | --- | --- |
| UFC Vegas 12 | Anderson Silva | Uriah Hall |
| Best Odds | +195 | -220 |
| Total Rounds | Over 4.5 (+110) | Under 4.5 (-115) |
| Where/When | Apex Center, Las Vegas | Oct 31st, 8:00 PM |
In Saturday's main event, we have the final fight for an absolute legend in Anderson Silva. We just went through an emotional roller coaster when Khabib hung up his gloves, but we know going in that Anderson is retiring at least this time. The UFC is doing Silva no favors, though, as he is facing the fighter we all saw as a young Silva in the surging Uriah Hall.
The Fighters:
| | | |
| --- | --- | --- |
| UFC Match Up | Anderson Silva | Uriah Hall |
| Age | 45 years old | 36 years old |
| Height | 6'2 | 6'0 |
| Reach | 77′ | 79' |
| Wins by Method | 4 by T/KO | 11 by T/KO |
| Finish Rate | 89% | 73% |
| Win/Loss | 34-10 | 15-9 |
Uriah Hall was introduced to us on The Ultimate Fighter, where the show was basically just a spotlight for him. The promotional material was all about Hall. Chael Sonnen told Hall he was the next Silva. There was a huge build-up around Hall, but he never amounted to the talent he possessed. Recently, however, Hall has turned a corner and seems to have righted the ship. We can credit Hall's move to Fortis MMA for the sudden ability to put everything together where he seems to be improving week to week, and the mental hurdles that have always plagued Hall seem to be a thing of the past suddenly. Hall is swift, technical, and explosive. On Hall's good nights, he is fully capable of a highlight reel KO over anybody at 185 pounds, and he looks like he is ready to finally achieve his destiny of taking Silva's place on Saturday at UFC Vegas 12.
To just about any MMA fan today, Anderson needs no introduction. The Spider is the reason many of us are into MMA today. If you are a McGregor era MMA fan and you are reading this article trying to find a way to bet on these two older men you don't know, do yourself a favor and watch some of Anderson Silva's old fights on Fight Pass. This man was a wrecking machine. He was head and shoulder above any fighter alive for a decade. Silva ruled with an iron fist and was absolutely unstoppable for years. The way he moved and the sheer disrespect for his opponents' skills brought into the cage was must-see TV. We should shell out that pay per view price knowing that Silva would style on anybody who stood across from him, and it wasn't a matter of if he would knock them out; it was a matter of when and how insane would it be.
The Matchup:
You know the rule! No betting on fighters over the age of 40 unless you have a DAMN good reason, and the fact that this is Anderson Silva is just not enough of a reason to justify it. Anderson has aged well, and even though he is on a losing streak, Hall is arguably a step down in competition for The Spider. The only issue with Silva is his durability. He may still have the skills to school Hall on Saturday, but can he handle what the explosive young buck will throw back his way?
Anderson has been KOd 3 times in his career, and only one of them is from a strike to his head. Chris Wiedman did the unthinkable when he knocked out the greatest fighter on the planet back in 2013, and we all thought it was a fluke. Silva was clowning on Chris and disrespected his opponent just a little too much, and he paid for it. We fully expected that when Silva took the fight more seriously in the rematch, he would have no issues with Chris. The next 2 times, Silva was "knocked out," it was due to attacks on his legs. The absolutely horrible and gruesome injury he suffered in the rematch with Weidman will be burned into my eyes for the rest of my life. And most recently, he was TKO'd by Jared Cannonier when the Killa Gorilla put his power on display in May of 2019.
Anderson Silva vs Uriah Hall Pick:
Main Event Best Bet: Uriah Hall (-227) via Bet365: Anderson Silva is now coming back off yet another leg injury and will be facing a striker who still has title aspirations. All Uriah has to do is kick the legs of Anderson Silva, and eventually, the fighter will crumble. I am honestly worried that Saturday's UFC card won't end in a happy send-off for The Spider. At least Khabib went out on top. Undefeated. Unequaled. We all marveled at what he had just done, and we shed tears of joy, watching him ride off into the sunset as none before him have and likely none will. Saturday, I am afraid we will see Anderson on his back again, clutching his knee or worse with his eyes rolling. This is a 5 round main event. Hall has a lot of time to work, and 25 minutes is a long time for a 45-year-old man to survive a barrage of attacks from a killer. I think Hall gets this fight done, and I think it ends before the final bell. The pick is Hall, but if you can take Hall inside the distance or Hall by knock out and get a +$ price, I would be very interested.