UFC 254 Co-Main Event Best Bet: Whittaker vs Cannonier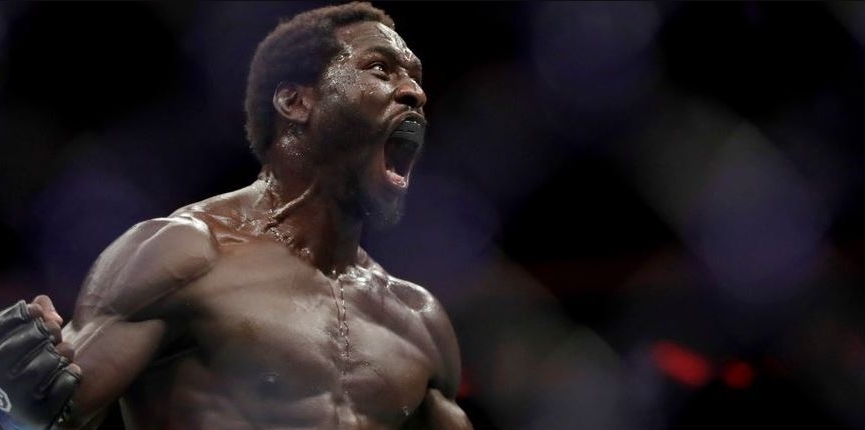 Robert Whittaker vs Jared Cannonier Pick – UFC 254 Co-Main Event: This Saturday's penultimate fight could be the main event all it's own. 185s former champion Robert The Reaper Whittaker is attempting to climb the mountain after being unceremoniously unseated, but standing in his way is Jared Cannonier.
| | | |
| --- | --- | --- |
| UFC 254 | Robert Whittaker | Jared Cannonier |
| Best Odds | -102 | -110 |
| Total Rounds | Over 2.5 (-108) | Under 2.5 (-108) |
| Where/When | Fight Island, Abu-Dhabi | Oct 24th, 2:00 PM |
Jared Cannonier is a very entertaining prospect who has a late in life surge in the MMA world and has taken the UFC by storm. After competing in 3 different divisions he has settled at 185 and is an absolute monster.
The Fighters:
| | | |
| --- | --- | --- |
| UFC Match Up | Robert Whittaker | Jared Cannonier |
| Age | 29 years old | 36 years old |
| Height | 6'0 | 5'11 |
| Reach | 73' | 77' |
| Wins by Method | 9 by T/KO | 9 by T/KO |
| Finish Rate | 67% | 84% |
| Win/Loss | 21-5 | 13-4 |
Robert Whittaker. The Reaper. Bobby Knuckles. He has many names and he is loved by everybody. Whittaker is one of those special fighters who flips the switch. During fight week he is incredibly friendly and entertaining, but as soon as the cage door closes he is a stone-cold killer. Robert Whittaker ruled over 185 with an iron first and has two 25 minute fights with Yoel Romero under his belt. Coming out on top, after surviving both bouts. A claim not many men can make. Whittaker is a combination of deadly speed, power, heart, and durability. He has seen the highest level of the sport and now he is on the hunt to regain his title.
Jared Cannonier is the dark horse of 185. 'The Killa Gorilla' started his MMA journey at heavyweight and, after deciding he had a future in fighting, he dropped to 205 and then eventually to 185. Cannonier is a late bloomer in the sport and because of that, he has made drastic leaps in his skills and abilities over the last several years. Training out of the MMA Lab, Cannonier has access to some of the best coaching, and former champion training partners, who have truly been able to harness the potential he has. Cannonier is a vicious power puncher, who has added solid technical striking to his game. Due to his physical strength, Jared is a tough out on the floor as well, since you cannot take him down, and definitely won't be holding him there. Cannonier is somehow peaking at the age of 36, which is rare for an MMA fighter, but even champion Israel Adesanya has taken notice of the potential he has, and the shows he has been putting on.
The Matchup:
This whole fight comes down to one thing and that is the durability of Robert Whittaker. The Reaper has made a career of surviving fights and pulling through when others would throw in the towel. When Bobby Knuckles is rocked and on skates, he reminds me of Frankie Edgar. He has a 5th gear that most others don't and he can somehow find a place to survive, and push through to stay in the game. However, that fighting style takes a toll on a human. Fighters are only as good as the bodies they inhabit, and I am concerned that Whittaker is running out of time. As much as Cannonier is a young 36, having gotten into MMA so late in his life, Robert is an old 29.
Yes, Whittaker has a championship skillset. He has power. He's a good wrestler. He has great BJJ and fast hands. Although, if the chin of Whittaker abandons him on Saturday at UFC 254, then there's not much else the other skills he has can do to help him. Whittaker has only been KO'd twice on his record, but he was practically knocked out multiple times in his 2 wars with Yoel Romero, and just recently he found himself staggered and hurt against Darren Till. Jared Cannonier hits as hard as Yoel does but somehow has a never-ending gas tank. The man is a true physical freak, in that he carries that power late, and does not have the need to reset or collect himself after an explosion of power. Cannonier is the worst-case opponent for Whittaker, in my opinion, and I think that he will find the former champion's chin in this fight.
Robert Whittaker vs Jared Cannonier Pick:
The best price on Jared Cannonier is at -110 via Bet365: It hurts me to say it, but I believe Whittaker's time is done. He was the champion for a long time, but the newest crop of 185ers are absolute assassins and unless Whittaker evolves his style he will be left behind. Cannonier is made of iron and has taken the best shots that heavyweights and light heavyweights had to offer and so far has done nothing but destroy at 185. I am betting on Cannonier here and I expect to see him get a KO of the Night bonus.