NFL Week 4 Teaser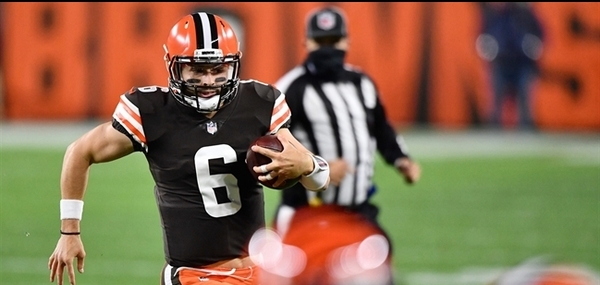 Odds.com's NFL Week 4 Teaser: Time To Tease It Up In Week 4

NFL Week 4 Teaser Best Bet:
| | | |
| --- | --- | --- |
| Week 4 Games | Tease | Teaser Odds |
| Dallas Cowboys vs Cleveland Browns | Browns +11 | -255 |
| Chicago Bears vs Indianapolis Colts | Bears +9 | -334 |
| Total Teaser: | Browns +11, Bears +9  | -125 |
Teaser Odds via Bet365
For Week 4 we look at two more underdog teams, one on the road and one at home. The Browns are in Dallas to take on the Cowboys this Sunday, while the Bears are at home to Indianapolis. This week's 6.5-point teaser involves taking Cleveland from +4.5 to +11 points, and Chicago from +2.5 to +9.
Teaser Leg 1: The Browns +11
| | | |
| --- | --- | --- |
| NFL Betting | Dallas Cowboys | Cleveland Browns |
| Best ATS Line | -4.5 (-110) | +4.5 (-110) |
| Total | Over 55.5 (-109) | Under 56.5 (-106) |
| Where/When | AT&T Stadium | Oct 4th, 1:00 PM EST |
Cleveland lost badly in Baltimore in Week 1, but have since bounced back with consecutive victories over the Bengals and the Washington Football Team.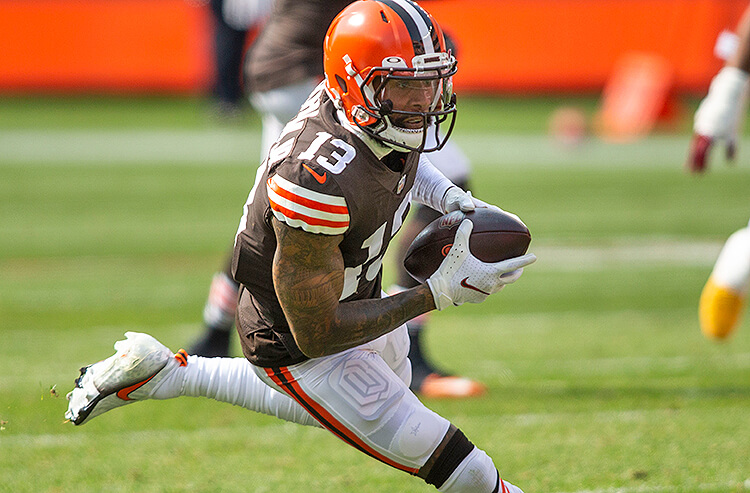 The Browns defense has struggled at times this year, but the offense has picked up the slack, averaging at least 34 points over its last two games. QB Baker Mayfield is competitive and over the last two games, he has two TD passes and one INT in each. Nick Chubb and Kareem Hunt have had strong starts as well for the run game, but the defense has conceded 29.3 PPG in the early going.
Mike McCarthy was supposed to bring winning results for this very talented on-paper Cowboys team, but Dallas enters having allowed at least 38 points in each of its last two games. QB Dak Prescott has been a bright spot, last week he had 472 yards passing and three TDs in the heartbreaking loss in Seattle.
Dallas does have a favorable schedule moving forward, with games at home vs. the Giants and Cardinals after this, followed by road games at Washington and Philadelphia.
Cleveland is above .500 for the first time in over five years, but it has a very difficult schedule coming up, with a game at home against the Colts, followed by back-to-back road contests at Pittsburgh and Cincinnati respectively.
Ultimately, Mayfield and this Browns offense can match the Cowboys' offensive production and Cleveland's defensive numbers are better as well coming in. With the added 6.5 points to the Browns spread, expect Cleveland to hold up its end of the bargain in this Week 4 teaser.
Teaser Leg 2: The Bears +9
| | | |
| --- | --- | --- |
| NFL Betting | Chicago Bears | Indianapolis Colts |
| Best ATS Line | +2.5 (-110) | -2.5 (-110) |
| Total | Over 42.5 (-110) | Under 43 (-109) |
| Where/When | Soldier Field | Oct 4th, 1:00 PM EST |
The Bears are 3-0 and aren't getting much respect from the oddsmakers as an underdog here at home vs. Philip Rivers and the Colts, who are 2-1. With an added 6.5 points to its spread, look for Chicago to deliver at least a solid cover as well.
Indianapolis fell to Jacksonville in Week 1 but has won its last two games by a combined 64-18. That's a bit surprising as well considering that the offense has already been hit by the injury bug (WR's Michael Pittman Jr. and Parris Campbell, along with starting RB Marlon Mack.) Rivers has made the most of this opportunity, but I think it's also surprising to learn that the Colts are the only team in the league that still haven't had a single three-and-out.
Bears' back-up QB Nick Foles replaced Mitchell Trubisky in the second half last week and the veteran Super Bowl MVP was great, connecting for three TD's vs. the Falcons in the come-from-behind win.
It's a short week for Chicago, which has Tampa Bay coming to town on Thursday night. That of course puts an added incentive on the Bears to get the job done on Sunday. It's worth noting that while Chicago has allowed 49 points in its two road victories, it allowed just 13 in their one win at home.
NFL Week 4 Teaser Best Bet:
Browns +11, Bears +9 (via Bet365)
The basics as far as betting teasers are concerned. With these selections, it's best not to cross over zero, but instead, cross over three "key numbers." (3, 4, 6, 7, 10, and 14 are the key teaser numbers.) Why are these considered key numbers? That's because those are the five most common margins of victory in Football.
One other factor to look at when making a teaser wager is the "back door" angle. How will an opposing defense play down the stretch of a game with a lead? Or conversely, how much should you trust that 'team A' is going to drive the field late for a meaningless score?
Both the Browns and Bears come in with confidence and neither will throw in the white flag, even if they're down by a considerable amount in the second half. That makes me feel great about the back-door angle.
This teaser is as solid as they come, as it crosses over several key numbers, while we also have every reason to believe that our "play on" sides will fight tooth and nail despite any sized deficit they find themselves in.
Teaser odds will vary: check the Best Sportsbooks to find the most suitable teaser offers.