New Hampshire Sees Betting Handle Drop to $51 Million in February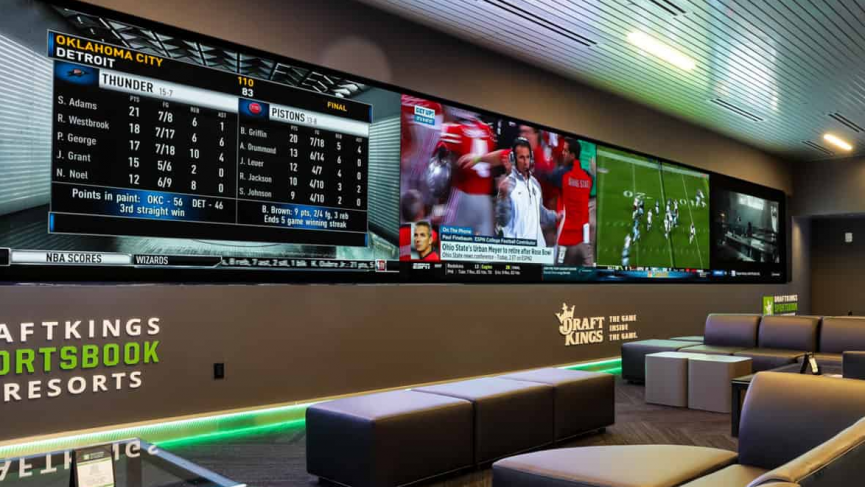 New Hampshire Sports Betting handle dropped to a two-month low in February. The state released its sports betting numbers for the month and saw $51 million wagered, a 14.7% decrease from January.
Bettors got the best of DraftKings, the lone sports betting provider in New Hampshire. The sportsbook reported a 3.5% hold for February and collecting $1.8 million in revenue, a 57.1% decrease from January. The state had not seen the revenue drop this low since August when major U.S. sports finally returned to action.
Fortunately for New Hampshire, the state is still collecting 50% of the revenue in taxes. Although it still only collected just over $750,000 for the month, it can benefit from a high tax rate.
New Hampshire Sports Betting Handle
| Month | Handle | Revenue | Hold | Taxed |
| --- | --- | --- | --- | --- |
| February | $50,995,349 | $1,787,930 | 3.53% | $768,387 |
February has been a down month across the U.S., with the Super Bowl being the final football game to wager on until September; a dip inevitably comes.
The Super Bowl was also not kind to the state as $7.1 million was wagered the event. The number is up from 2020, but DraftKings had to pay $8.8 million in winnings. There's probably an assumption that the Tom Brady guy was heavily bet on as his team won the big game and took home Super Bowl MVP. 81% of the bets were placed on Tampa Bay to beat Kansas City, according to the Lottery.
Although there was limited action in February, March should be a completely different month for the state. The NCAA March Madness Tournament is a huge betting draw every year and the most bet event in the U.S. Despite New Hampshire hitting a two-month low, the state should rebound and hit an all-time high this month.
New Hampshire just missed out on a $60 million betting handle in January. The state should be able to clear that in March once the numbers are in. Our estimates have New Hampshire seeing over $75 million in bets in March. Although it is a high expectation, that's what the March Madness tournament brings.