UFC 257 Odds Look Ahead: McGregor vs Poirier II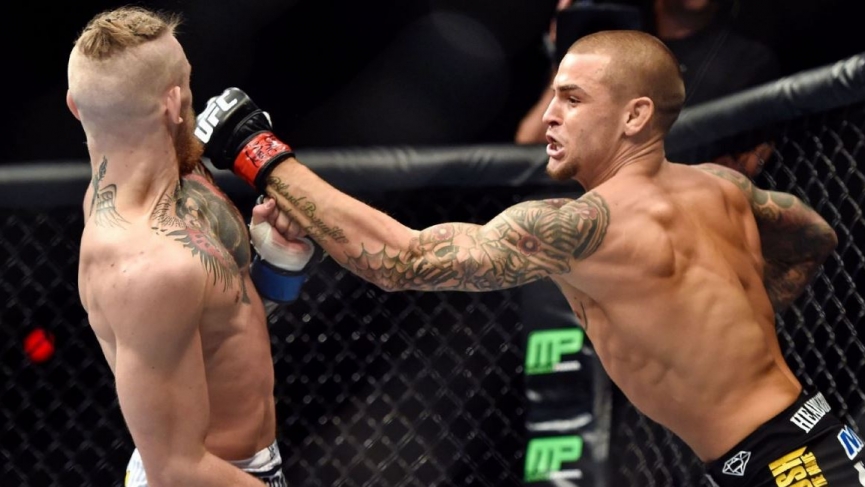 UFC 257 Odds – McGregor vs Poirier II: The 2020 UFC run is finally over, but there are big things to look forward to in 2021. The biggest fight in the near future is the long-anticipated rematch between Conor "Notorious" McGregor and Dustin "The Diamond" Poirier.
| | | |
| --- | --- | --- |
| UFC 257 | Conor McGregor | Dustin Poirier |
| To Win Outright | -285 | +270 |
| Inside the Distance | -190 | +455 |
| by Decision | +700 | +705 |
| Total Rounds | Over 1.5 (-135) | Under 1.5 (+115) |
| Fight Goes Distance | Yes: +310 | No: -400 |
| Where/When | Fight Island, Abu-Dhabi | Sat, Jan 23rd, 10:00 PM ET |
While 2020 gave us a number of memorable and classic bouts, this fight has been years in the making, and now that both men have touched gold at 155, the hype surrounding this rematch couldn't be higher.
To just sprinkle an extra bit of excellent on this match up it will be for a number one contender spot. If Khabib sticks to his guns and walks away from the sport, this fight could be for the vacant 155 title. Let's establish how we should approach these fighters over the next few weeks in anticipation of an early contender for Fight Of The Year 2021.
The Fighters:
| | | |
| --- | --- | --- |
| UFC 257 | Conor McGregor | Dustin Poirier |
| Record | 22-4 | 26-6 |
| Finish Rate | 91% (19 Wins by T/KO) | 73% (12 Wins by T/KO) |
| Age | 32 | 31 |
| Height | 5'9 | 5'9 |
| Reach | 74" | 72′ |
Dustin Poirier Pros: Durability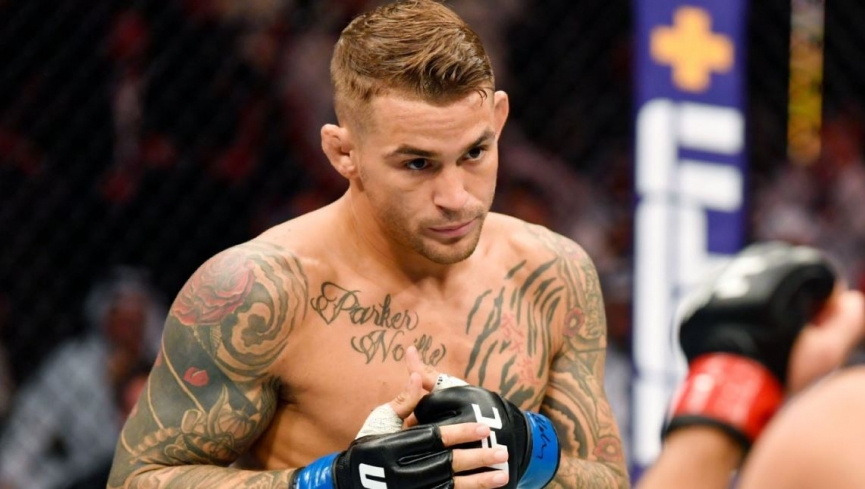 In many ways, Dustin Poirier is very similar to Conor McGregor, but one area that he seems to stand tall above most other fighters is his durability. Dustin Poirier is just 31 years old with 32 professional fights, and he has been in some serious wars and has only been knocked out twice. Generally, as fighters get older, they start to show cracks in the armor. Still, Dustin has been the exact opposite and has instead found himself using his legendary durability to propel him into title contention in the most competitive division in combat sports today. 
The first knockout loss of Dustin's career came at the hands of Conor McGregor all the way back in 2014 when both men were fighting at 145. We all know the crushing power of Conor McGregor, but if you go back and watch that fight, a few strange factors are surrounding it. Conor threw a punch that Dustin attempted to duck under, and it appears that the first thing to wobble Dustin is, in fact, Conor's elbow colliding with the back of Dustin's head. After Dustin is unstable, Conor moves in for the kill and lands two additional illegal blows to the head's back.
Dustin is also a different animal-filled out at 155 than he was at 145, which could have contributed to the knockout. The second knockout in Dustin's career is a strange freak outlier against Michael Johnson. Johnson has incredible hand speed and big-time power, but since knocking out Dustin, he has gone 6-2 in the UFC and is barely clinging to a roster spot. Dustin just seems to have been in the wrong place at the wrong time, and that can happen in MMA. Since those two losses, Dustin has battled Eddie Alvarez, Justin Gaethje, Max Holloway, Khabib, and Dan Hooker, and every single one of those fights is must see TV.
After the loss to Johnson, I wrote Dustin off and expected his chin to fall apart, but somehow he has shown nothing but heart and determination to continue even when he gets hurt. The fights with Justin Gaethje, Eddie Alvarez, Max Holloway, and Dan Hooker have all been blood baths. In 3 of the four fights listed, both Dustin and his opponent have landed well over 100 significant strikes, and Dustin has come out victorious. It will be interesting to see how his new found durability will hold up against a 155 pound Conor who seems to be more explosive than ever.
Dustin Poirier Cons: Retirement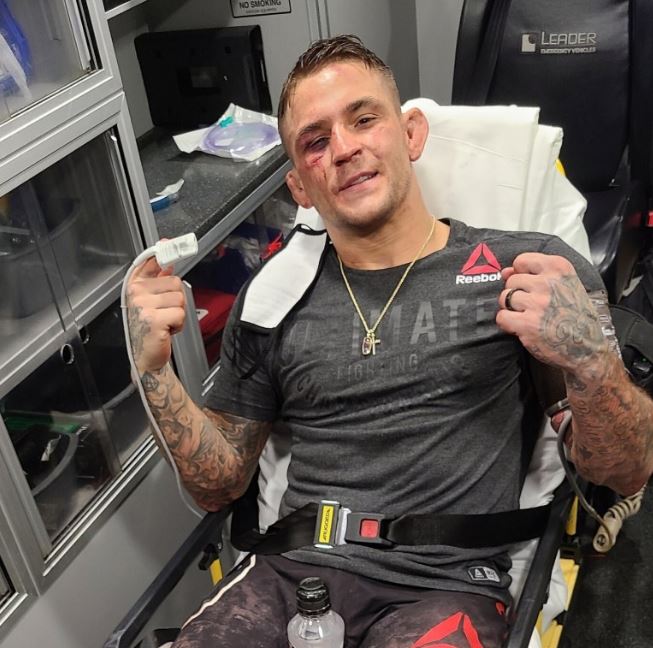 Dustin seems ready to hang his gloves up. I know that all evidence is contrary to Dustin's work ethic and the things he says, but you have to look at what he has been doing recently. There is a phenomenon in fighting where when a fighter reaches the peak of their career; they are never the same again. We can only see this peak in hindsight, but it is plain as day when you look back over their run, and Dustin may have hit his.
Dustin reached the pinnacle of the mountain when he had gold wrapped around his waist after defeating Max Holloway for the vacant title in 2019. Dustin was given the golden ticket to fight Khabib and unify the title to become the world's undisputed champion but fell short. Since that time, he has done a lot of charity work and discussed taking just big fights or even competing at 170 rather than 155.
These are not the words or actions of a fighter who is looking to climb that ladder again. Dustin is only 31, but with 32 professional fights, he has put a lot of miles on his body and could be considered much older in fight years. I believe that Dustin knows he will never defeat Khabib after being locked in the cage with him, and because of that, he is content to look for a few payouts and ride off into the sunset sooner rather than later.
Conor is a money fight and a shortcut to the title. With Khabib having retired (maybe), there is a chance for him to reclaim that former glory of being the champion, but I have a feeling Dustin never touches gold again. When you have a fighter with one foot out the door, they are not as hungry inside the cage and will not push themselves to that dark place they used to be willing to go to get the win. If Dustin is thinking about wrapping his career up, that is a big red flag for him in this fight because Conor has his sights set on revenge against Khabib. 
Conor McGregor Pros: Power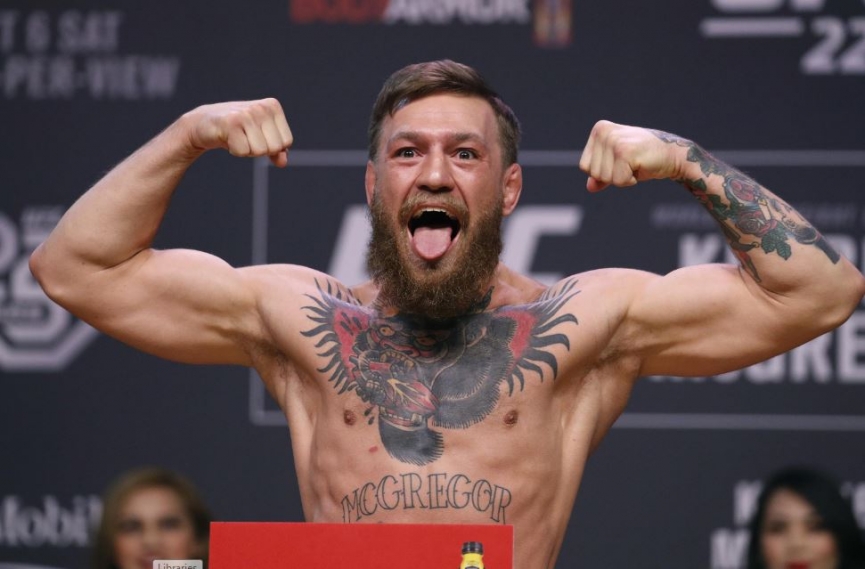 There are many prolific knockout artists in the UFC, but few can hold a candle to McGregor. Now I am not a Conor fanboy, but even somebody in my position has to recognize what this man is capable of and what he has done over the course of his career. Conor made his UFC debut in 2013 and introduced himself with a quick round 1 knockout over Marcus Brimage.
In fact, only Max Holloway, the future king of 145, was the only fighter who survived the hostile takeover of The Notorious One. Conor KOd every fighter the UFC placed in front of him all the way up to his incredible record-setting 13 second knockout of Jose Aldo, who had never been knocked out prior to that fight. Conor's legendary run through the 145-pound division was a seven-fight streak with just Max Holloway escaping without a canvas nap, and that run included one Dustin Poirier. 
Since capturing the 145-pound title, Conor has competed at both 155 and 170 and has had mixed results going 3-2, but he has been facing the likes of Nate Diaz, Eddie Alvarez, and the GOAT Khabib Nurmagomedov. It looks as though Conor has gotten back to his old self and righted the ship with his 40-second knockout win over Donald Cerrone. 
McGregor Kind of Mental Warfare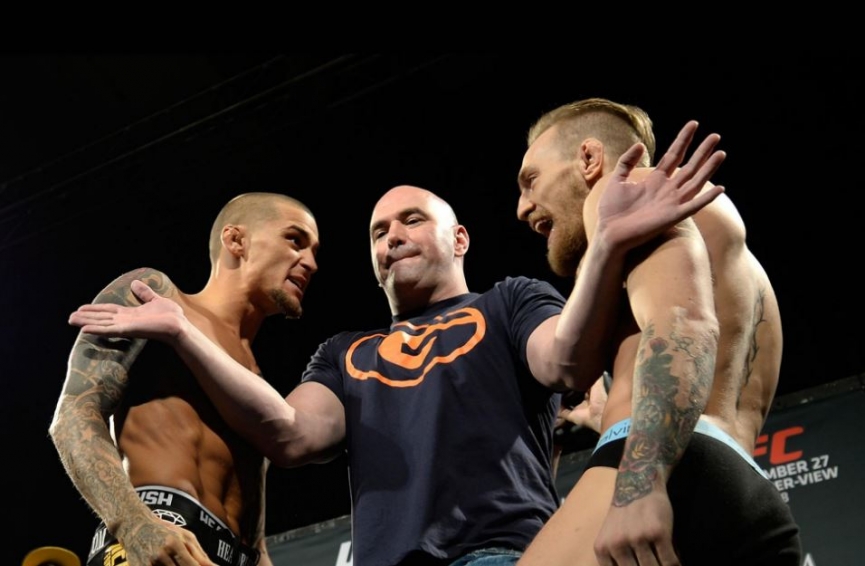 Conor has always been the king of trash talk, and some of us suspect that his greatest wins, such as the knockout win over Jose Aldo, can be attributed to getting into his opponent's heads and defeating them mentally prior to ever stepping into a cage.
Conor had put the idea of losing into Jose's head far before they ever had the cage gate closed behind them and even physically stole Jose's belt prior to the fight, which is something nobody had the guts to do. Conor can be borderline disrespectful to his opponents, but even when he has no ill will towards his foe, Conor can win the game's mental aspect. Most recently, against Donald Cerrone, Conor showed once again that he knows how to dial-up his opponent the right way. Everything leading up to the fight with Cowboy was all beer and respect, but once the cage door closed, Conor used that to his advantage.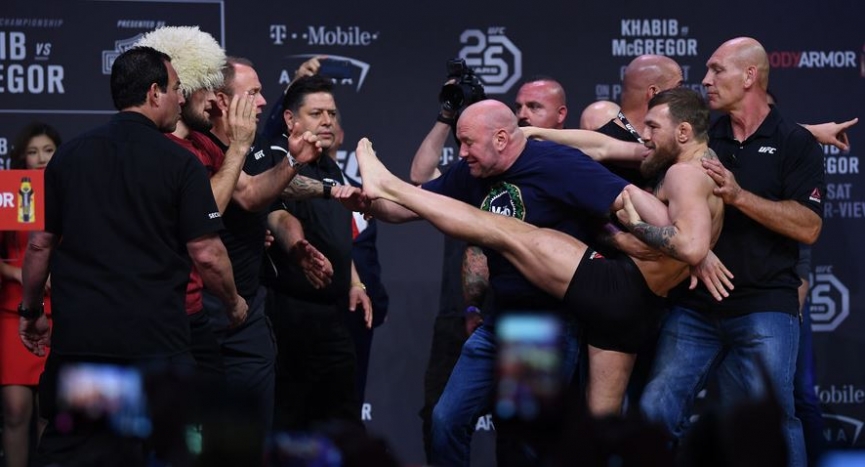 Cerrone is a slow starter and seems to thrive in the cage when he and his opponent are just having fun, but Conor flipped the switch. Conor went after Cerrone as a man possessed, and it took less than a minute to break the veteran fighter. Cerrone never even had the opportunity to get going. 
In the upcoming fight with Dustin Poirier, it will be interesting to pay attention to what Conor does in the lead up to the fight. Conor holds the ever-important win over Dustin from their first fight, and he has recently been friendly and supportive of his fellow fighter on social media. As we inch closer and closer to fight day, we need to see how Conor approaches Dustin and if he ramps up the mind games. 
McGregor Cons: Inactivity
Conor has had a callous time getting himself in the cage. After Conor made history and became the UFC's first-ever Champ Champ, he practically disappeared. Trying his hand at boxing and living the party life has consumed Conor for the last four years, and we cannot forget about his run-ins with the law. Since his win over Eddie Alvarez in 2016, Conor has fought only twice.
A motivated and focused Conor McGregor MIGHT be the most dangerous lightweight fighter the world has ever seen, but we will never know if Conor could rise to the level of Khabib if he doesn't get by Dustin Poirier. It's sad to think that a fighter the caliber of Conor is one in a million, and he wasted his prime fighting years punching old men in bars and attending court hearings for his many misdeeds.
If Conor had been in the cage for more than 40 seconds in 2020, I would be less hesitant, but ring rust is a real thing, and running through Cowboy might not be enough whole high-level fight experience to be competitive with the top 3. 
---
UFC Betting Trends: McGregor vs Poirier
| | | |
| --- | --- | --- |
| Dustin Poirier – Since 2012 | UFC Record | Profit (Units) |
| to Win by Decision | 5-14-1 | +9.14u |
| to Win Outright (Since 2010 WEC) | 18-6-1 | +9.4u |
| Wins Inside the Distance | 9-10-1 | +4.29u |
| Under | 10-9-1 | +4.05u |
| Fight Doesn't Go Distance | 13-6-1 | +1.44u |
| | | |
| --- | --- | --- |
| Conor McGregor – Since 2013 | UFC Record | Profit (Units) |
| to Win Outright (Since 2012 Cage Warriors) | 13-2 | +5.01u |
| to Win by Decision | 2-9 | +3.17u |
| Under | 7-4 | +2.55u |
| to Win Inside the Distance | 7-4 | +1.3u |
| Fight Goes Distance | 9-2 | +0.35u |
UFC Betting Trends: Lightweight Division
| | | |
| --- | --- | --- |
| Since 2020 | Record | Profit (Units) |
| Dogs | 22-32 | +5.87u |
| Under | 27-26 | +5.28u |
---