Al's UFC 249 Best Bets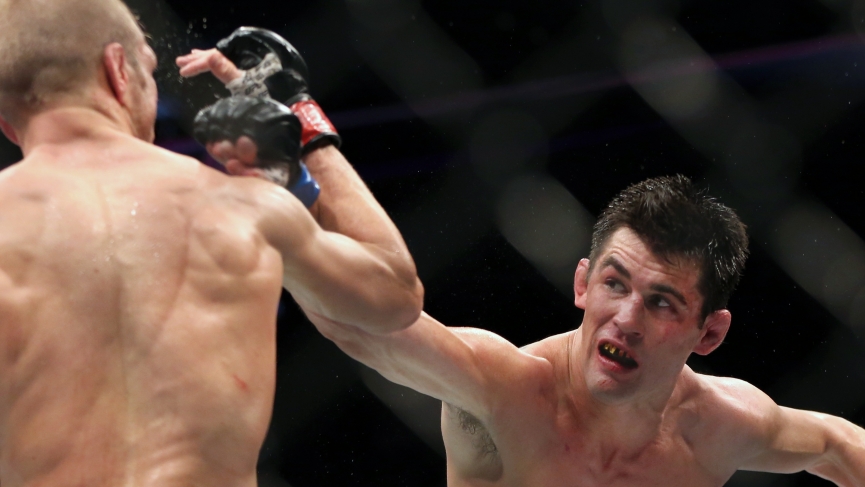 Sports bettors rejoice, we have finally a live North American sporting event to bet on! Let's take a look at our UFC picks for UFC 249's co-main and main events.
| | |
| --- | --- |
| Time: | Saturday, May 9th, 2020 6:00 PM EDT |
| Where: | VyStar Veterans Memorial Arena, Jacksonville, FL. |
| TV: | ESPN, ESPN+ and ESPN Pay-Per-View |
The battle of Bantamweight supremacy
| Men's UFC Bantamweight Title Bout | Odds |
| --- | --- |
| Henry Cejudo | -215 |
| Dominick Cruz | +180 |
The UFC Bantamweight Champion and 'King of Cringe' Henry Cejudo, takes on the former king of the UFC Bantamweight Division, Dominick Cruz, Saturday night for the UFC Bantamweight gold. Cruz returns to the octagon for the first time in four years, for a shot at the title he once held. Cejudo opened as a -265 favorite and has since moved to a more reasonable price of around -225. Meanwhile, Dominick Cruz opened as a +185 underdog but can be bet at some shops, currently for as high as +200. The oddsmakers are expecting this one to go to the judges, with the 'fight to go the distance' prop currently as high as -161, and the 'Over 4.5 rounds' prop at -175.
the MMA media members that didn't want UFC 249 to happen showing up to cover the event like: #UFC249 pic.twitter.com/SVx7DupllE

— MacMally🍀 (@MacMallyMMA) May 8, 2020
Cejudo looking for four straight wins in title bouts
Before he was 'Triple C', 'the Messenger', Henry Cejudo made his professional and premier level MMA debut at Legacy FC 24 in October of 2013. Cejudo made his UFC debut a year later in December of 2014. Since his UFC debut, Cejudo has won 6 of his 11 fights by way of decision, with his most recent decision victory being over Demetrius Johnson in 2018. Cejudo was +1100 to win the fight by decision, in which he did, capturing the UFC Flyweight Championship. If you bet on Henry Cejudo in all 11 of his UFC fights, to win by decision, you would be up +$937. A profit of $85 per fight, win or lose. Cejudo is coming off an impressive victory over Marlon Moraes, picking up a surprising 3rd round TKO victory as a +150 underdog.
Cruz hopes to regain the Bantamweight throne
Dominick Cruz will return to the octagon for the first time in four years, with hopes of conquering the bantamweight division once more. Cruz made his professional and premier level MMA debut at WEC 26 in 2007. Cruz would return to the WEC cage in June of 2008 to make his Bantamweight debut, where he would knock off seven straight wins. Meanwhile, along the way, Cruz captured and defended the WEC's Bantamweight Championship, while also winning the first-ever UFC Bantamweight title at WEC 53 in December of 2010.
Since re-joining the WEC in 2008, Dominick Cruz has gone 12-1, a win rate of 92.3%. If you bet $100 on Cruz in every fight since 2008, you would be up +$923, that's $71 profit, per fight, win or lose. Cruz has never been knocked out or TKO'd in a pro-MMA fight, and up until his last fight in 2016, he had never lost by decision. However, in December of 2016, Cruz lost his UFC Bantamweight gold to Cody Garbrandt by unanimous decision. Garbrandt was 12-1 to win the bout by decision, and a +210 underdog headed into the fight with Cruz.
Best Bet: Cruz makes a fight out of it, but Triple C comes out on top
When originally writing the early look 'UFC 249 Odds: Cejudo vs Cruz Betting' article, I was under the impression that the best value on the board in this fight was on 'Fight Doesn't Go The Distance.' However, from studying fight tape and historical betting data, I've come to learn that this fight is a 'the perfect storm' type scenario, to be betting 'Henry Cejudo by decision' at +150. It is without a doubt that Dominick Cruz is one of the most mobile and elusive fighters in modern UFC history. With that being said, being great at avoiding your opponent might not come in handy against 'Triple C' in this match. Cejudo fought one of the greatest Flyweight's ever in Demetrius Johnson, and was able to pick away at his defensive game plan over the course of 25 minutes, leg kicking and brawling his way to a decision victory.
I anticipate this fight to be a similar, but a more calculated performance by Cejudo. Cody Garbarant laid the blueprint on how to defeat Cruz back in 2016, albeit Cruz was dealing with injuries at the time. However, if Cejudo can mirror his most recent performances while adding in a dash of discipline, and not getting drawn into Dominick Cruz's 'stick and move' counter-attack game. I think we get an entertaining, and full, 25-minute flight. I think Dominick Cruz will show that, yes, he still has it, but not quite enough to come out on top. Let me lay it with Cejudo on the moneyline, and a half unit on Cejudo by decision in this one.
Men's UFC Interim Lightweight Title Bout
| UFC 249 Fighter | UFC Odds |
| --- | --- |
| Tony Ferguson | -190 |
| Justin Gaethje | +160 |
Both fighters making most of the opportunity
For Tony Ferguson, it will be a chance at becoming the first-ever two-time UFC interim Lightweight Champion. For Justin Gaethje, an opportunity to skip the line, and with a win, can catapult himself to the top of the lightweight division foodchain.
Either way, for both Ferguson and Gaethje, whether fans are in attendance or not, it's a chance for them to put their mark on the UFC and sporting world, as they headline one of the most unique and historic sporting events in American history. The starved wagering public will be glued to their screens and their betting accounts come Saturday evening, let's take a look at the trends and tendencies of these two fighters – to find out which one is worth putting your money behind.
Justin Gaethje: Rising Star
Justin Gaethje started out in premier level MMA at the World Series of Fighting promotion, going back to 2015. Gaethje made his UFC debut in July of 2017 for the Ultimate Fighter 25 Finale and finished the year by making his first UFC PPV appearance at UFC 218, picking up his first professional MMA loss to Eddie Alvarez. Since coming to the UFC, Gaethje is yet to have a fight to reach a decision, a streak that goes back as far as his WSOF days in 2014.
El-Cucuy hasn't been stopped in the UFC
Tony Ferguson made his UFC debut in 2011 at The Ultimate Fighter: Lesnar vs dos Santos Finale. Since then, Ferguson has gone 15-1, with the only loss coming by unanimous decision to Michael Johnson back in May of 2012. Since the Johnson fight, Ferguson finished 9 of his next 13 fights by way of stoppage.
Best Bet: Someone's going to sleep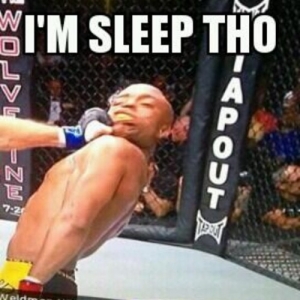 With both fighters having reached a decision in just 9 of their combined 51 pro-MMA fights, it should be more than obvious, that backing one of these fighters 'inside the distance' is the best way to bet this fight. Since his WSOF debut in 2013, Justin Gaethje has finished 8 of 10 fights inside the distance. Meanwhile, Tony Ferguson has finished 9 of his last 13 fights, going back to his 2011 UFC debut. When you consider the fact that Justin Gaethje edges out Ferguson in his stoppage rating by about 19%,
I am inclined to take a shot at Gaethje 'Inside the Distance' at +210. Normally I would be willing to lay a full unit on this, but considering Ferguson has never been finished in the UFC, and his one loss comes by way of decision. I am more inclined towards taking a half unit shot on Gaethje 'ITD' at +210 and a half unit shot on Gaethje, on the Moneyline at +185.
Meanwhile, the 'Under 2.5 Rounds' prop is an interesting one. With Justin Gaethje not reaching a decision in seven years of fighting, and Tony Ferguson only reaching the judge's scorecards in four fights over the last nine years. The Under 2.5 has value at -149, which at first glance seems steep, but considering these two fighters have a knack for putting their opponents away, I would not be surprised to see a quick finish. Give me Gaethje and Under 2.5 Rounds in this one.
Al Mac's UFC 249 Best Bets
| Bet Unit | UFC Pick | UFC Odds |
| --- | --- | --- |
| 1 unit | Ferguson/Gaethje u2.5 | -149 |
| 0.5 unit | Justin Gaethje | +160 |
| 2.1 unit | Henry Cejudo | -210 |
| 0.5 unit | Henry Cejudo (By Decision) | +150 |
| 0.5 unit | Justin Gaethje (ITD) | +175 |
Follow me on Twitter for live UFC 249 picks: @SparkAlMac