UFC Betting Trends – Betting on Fighters Coming Off a Loss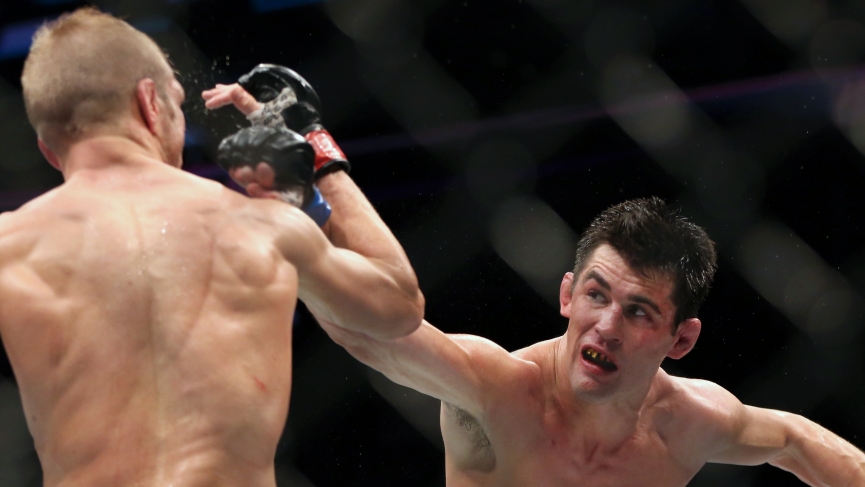 UFC Betting Trends – Betting on Fighters Coming Off a Loss: As sports bettors, it's always good to look for value in places most others won't. One of my favorite angles is to look for fighters coming off a loss. In the sport of MMA it's always "what have you done for me lately?" and fighters coming off a loss sticks in the minds of bettors everywhere. This tends to provide some excellent spots to bet on a losing fighter in a rebound IF they get the right matchup. Let's dig into some of the losers at UFC 249 and see if there is an opportunity to bet on them in their next fight. 
Niko "The Hybrid" Price 
Nike is a strange case. He is 3-3 in his last 6 and simply cannot seem to break through to the next level. If he is facing low to mid-tier fighters at 170 he destroys them with his awkward style and devastating power, but as soon as he steps up in competition even a little he isn't able to find that finish and ends up going out on his shield. Niko is all offense with little thought to defense but we have to give him credit in his fight with Luque at UFC 249 he showed a decent bit of improvement in this area. Niko was a +240 underdog in that fight and made Luque backers sweat multiple times. Niko still has room to improve but at 30 it may not be likely and he's taken so much damage in his wars with top contenders that he might become a complete fade, but I'm not ready to give up on him yet. 
The key here is recovery time. Niko needs to take another 6 or more months off after getting dropped 3 times and TKOd by Vicente Luque. If he gives his chin the time it needs to recover and gets some more work in the UFC is going to match this kid up with another fun firefight. Niko is must-see TV and the UFC has not wasted him in his matchups.
I'm expecting another mid-tier fighter at 170 in his next fight and because he has been KOd a few times Niko will likely be even money or an underdog again and that's where there is value. Give him an opponent like Bryan Barberena, Danny Roberts, or Mike Perry and I think we are set for fireworks and a possible underdog bet on The Hybrid.
The flip side to this coin is that Niko could be a pure fade if he has a 1-month turnaround and fights another rising star. Without the time to properly heal and let his body recover after that war and taking on another technical foe who will take advantage of the holes in his game we simply can't put money on him as much as I would like to. 
Donald "Cowboy" Cerrone
Cerrone was a +105 underdog to Anthony "Showtime" Pettis at UFC 249 and I felt like he was going to bounce back here. Unfortunately Cowboy has gone from knocking on the door of a title shot to being on a 4 fight skid and it looks like he is never going to find his way back to the top of the mountain.
The UFC needs to realize that they have a fan favorite here who is still extremely skilled and isn't quite out to pasture just yet. As a fan I pray that they don't use Cowboy as fodder to beef the resume of young fighters just yet because he will take a ton of punishment and we may drive him to a retirement none of us want to see coming.
The fight with Pettis was a perfect spot for him and I believe he needs more fights like that in order to continue to put on interesting shows. Donald is known for his fast turnarounds and taking fights with anybody anywhere, but he needs to pump the brakes and realize that those days are OVER! He's too old and the sport has passed him to keep that breakneck pace up.
We need Cowboy to heal up over the next 4-6 months and then come back against another vet like Matt Brown after his fight with Miguel Baeza on Saturday's UFC Fight Night 172. Cowboy is definitely still bettable but it's a very small window. As hard as it is to say, the day will soon be upon us where Cowboy is a straight fade and the next generation chews him up. 
Dominick Cruz
Maybe the biggest story going into UFC 249 was can Dom do the impossible again? He was a decent sized +175 dog when he faced champ Henry Cejudo for the 135-pound strap, but failed to get it done. Henry is on another level and Dom has definitely degraded in his time away from the spot.
Dom has always struggled to stay healthy in his career and now at 34 years old he needs to be selective with his fights because he's not 100%. Dom is a competitor and while he can probably comfortably retire at this point I would bet we will see him again and coming off a loss to Henry I feel he will be a little disrespected.
I faded him myself against Cejudo because of all the factor's going against him here, but the truth is Henry is a little monster! Dom can have success with his heavy movement style and wrestling ability that will cause lesser opponents issues. 
Bantamweight is so fun right now with a new class of names that are coming to replace the old guard and my gut tells me Dom will be used to elevate a few of those younger fighters before he hangs it up. I don't think Dom goes quietly though. 135 still has names like Eddie Wineland, John Dodson, Jose Quinonez, and Frankie Saenz who I believe Dom can beat to get a W before walking away. I think maybe the best option for Dom would be the rubber match with Urijah Faber! They have had a long heated history and are 1-1 over their careers and now that both men are essentially irrelevant in the title picture they should look to settle the score and I think Dom would get it done in that match as well.