UFC Vegas 14 Main Event Best Bets: Paul Felder vs Rafael dos Anjos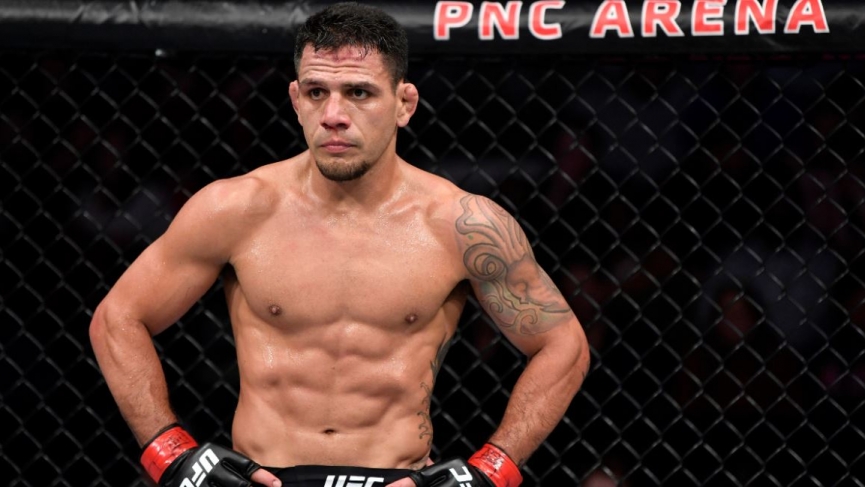 Paul Felder vs Rafael dos Anjos Pick – UFC Vegas 14: Our main event has come together in just a matter of days. As Rafael dos Anjos will face Paul 'The Irish Dragon' Felder, in what could be his final professional MMA fight.
UFC VEgas 14 ODDS
Paul Felder
Rafael dos anjos
To Win Outright
+174
-175
Inside the Distance
+550
+245
by Decision
+275
+165
Total Rounds
Over 4.5 (-180)
Under 4.5 (+155)
Fight Goes Distance
Yes: -170
No: +140
Where/When
Apex Center, Las Vegas
Sat, Nov 14th, 7:00 PM ET
Rafael dos Anjos was slated to face Islam Makachev, but his opponent pulled out due to a staph-infection, and we were left without a main event fight. Rafael called out the entire division and didn't care who he faced, but the name we got was never one we expected. Paul "The Irish Dragon" Felder is a fighter who has been flirting with retirement and will step up on insanely short notice to face a former champion in what should be a bloodbath. 
The Fighters:
UFC Match-up
Paul Felder
Rafael dos anjos
Age
35
36
Height
5'11
5'8
Reach
70′
70′
Wins by Method
10 Wins by T/KO
10 Wins by Submission
Finish Rate
65%
51%
Record
17-5
29-13
Paul Felder has a nice cushy gig as a UFC commentator these days, and after a few split decisions not going his way, it has felt like hanging things, but it looks like he has some more gas in the tank. Paul never officially retired; he was just waiting for the right opportunity, and he seems to have found it. Paul is an insanely aggressive striker who forces a technical brawl nearly every fight he is in. The only issue with Paul is that he gets about as good as he gives. Even though he generally breaks his opponents, he doesn't do well if he can't get the finish because his fights are always so close. 
RDA was the scariest lightweight I have ever seen. At the peak of his powers, RDA was running through the best that 155 had to offer, and it was something to behold. RDA is a technical striker who mixes in his high-level BJJ to melt his opponents. This man is deadly on both the feet and the mat, and with his newfound wrestling abilities, he may be an even bigger problem. Since moving to 170, RDA has been training for facing guys like Colby Covington, Kamaru Usman, Leon Edwards, and Michael Chiesa. The man has been doing nothing but wrestling and grappling for the past two years, and if he can safely cut 155, he should be very well prepared for a new assault on the UFC's most stacked division.  
The Match-Up:
This fight is one I wasn't prepared to break down. I honestly never envisioned these two fighters ever meeting in the cage, and even though it is incredibly unexpected, it will be a real treat. There are several fights on this card that could be contenders for fight of the night, but they will have a hard time holding that title with this main event coming behind them. 
Paul Felder is a pressure fighter who I expect to take the fight to RDA. Rafael dos Anjos is a powerful fighter but will once again find himself at a size disadvantage here. Throughout RDA's full UFC run, he has landed 3.47 significant strikes per minute and absorbed 3.18. Paul Felder averages 3.67 significant strikes per minute and absorbs 3.40. This fight is so razor-thin because even though Paul is slightly busier in the cage, he absorbs marginally more damage leaving us with a very even fight on the feet. In Paul's last fight, for example, he faced Dan hooker. Dan Hooker outlanded Paul 122 to 110 in significant strikes and squeezed out a split decision. 
The significant factor, in my opinion here, is the ground game. We discussed RDA's wrestling improvements over the past two years and his BJJ black belt on the mat. RDA has averaged 1.82 takedowns per 15 minute fight over his career with a reliable 39% accuracy. On the other side of that number is Paul Felder, who has just a 61% takedown defense rating. I feel that the easiest path to victory in this fight for RDA will be the takedowns and putting that black belt to work. If Paul cannot stop the takedown, then he is in massive trouble against RDA, who has heavy top pressure and a dangerous submission game. 
Paul Felder vs Rafael dos Anjos Pick:
Main Event Best Bet: Rafael dos Anjos  (-188) via Bet365: What might be more important than anything in the cage on Saturday is the scale on Friday! Paul has not been in fight camp leading into this fight, and RDA is cutting 155 for the first time in 4 years. This fight may come down to whoever has more gas in the tank. I plan on watching VERY closely on Friday as these men get on the scales. I have a slight lean to RDA because of his grappling advantage, but if he has a bad weight cut and struggles or misses weight, then Paul, who has been training for a triathlon, may very well have the better gas of the two and could take over this fight when RDA fades. This line might be wide as is, so tread very lightly. As of the time of writing, I believe the pick is RDA to win, but Paul is a man who cannot be counted out as an underdog. And I highly suggest that you keep an eye out for the post-weigh in reads video to see if RDA is in any way impaired. 
Keep it locked to Odds.com for all of your UFC betting needs for UFC Vegas 14. The best current odds and content can be found on our UFC page.