Worst NBA Offseason Grades Based on the Betting Lines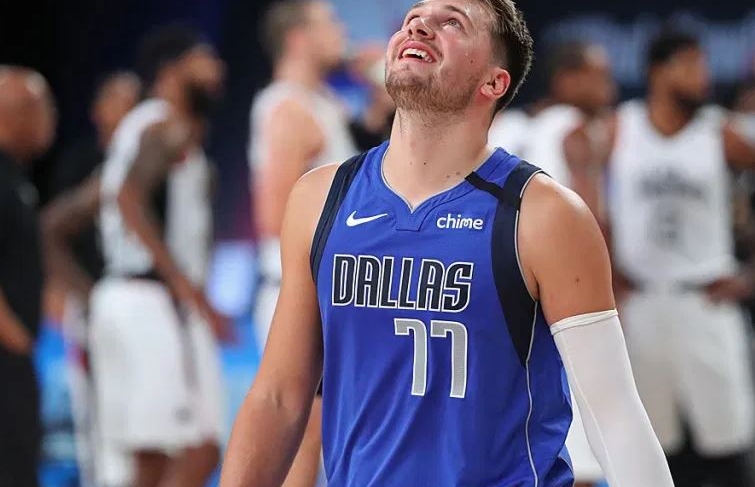 Worst NBA Offseason Grades Based on the Betting Lines: The 2020 free agent pool was nothing to be starstruck by, but many underestimated the trade market leading into the offseason. So many moves came, and free agents were gobbled up almost instantly. This is the time where futures odds take the most significant swings. Let's examine five teams that saw their futures chances plummet due to their poor offseason results.
---
Updated NBA Title Odds
nba championship odds
2020/2021 season
Lakers (+280)
Nets (+525)
Clippers (+600)
Bucks (+600)
Celtics (+1500)
Heat (+1600)
Sixers (+2000)
Nuggets (+2000)
Warriors (+2000)
Raptors (+2500)
Mavericks (+2500)
Jazz (+2800)
Rockets (+2800)
Suns (+4000)
Blazers (+4500)
Pelicans (+6000)
Pacers (+10,000)
Hawks (+10,000)
Spurs (+10,000)
Grizzlies (+12,500)
Magic (+12,500)
Hornets (+12,500)
Thunder (+15,000)
Timberwolves (+15,000)
Wizards (+15,000)
Kings (+15,000)
Knicks (+15,000)
Pistons (+20,000)
Bulls (+25,000)
Cavaliers (+25,000)
---
Dallas Mavericks (+2500)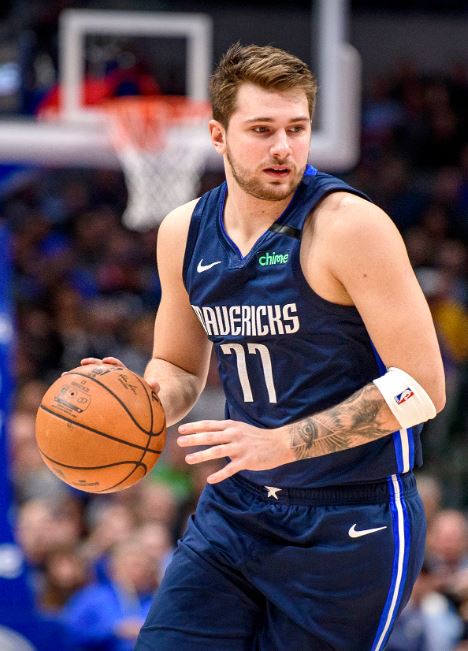 The Dallas Mavericks thrilled the NBA world when Luka Doncic single-handedly gave the Los Angeles Clippers a heart attack in the first round of the playoffs. The Clippers would win the series 4-2, but Doncic's 43 points (18-of-31 shooting), 17 rebounds, and 13 assists in Game 4 tied the series at 2-2. It was pure magic.
Unfortunately, Kristaps Porzingis didn't play in Game 4 through Game 6, so putting together a winning series felt improbable. Porzingis is likely to be unavailable to start the new campaign, placing more usage on Doncic. This won't be a problem for the 21-year-old superstar, but how did the team improve in the offseason?
Here's the kicker: the franchise failed to make any improvements. With the potential availability of Giannis Antetokounmpo in the following offseason, some teams are keeping their books tidier, and Mark Cuban is one of them. They traded away Delon Wright, Justin Jackson, and sharpshooter Seth Curry, who had three years left on his deal. They added Josh Richardson in the Curry trade and drafted Josh Green with the 18th overall pick.
Surely, this team isn't as well-balanced coming into the season. While Richardson is an excellent player, he won't be able to space the floor as Curry did. Curry launched a career-high 5.0 attempts from deep per game and made them at a 45.2 percent clip, also a career-high.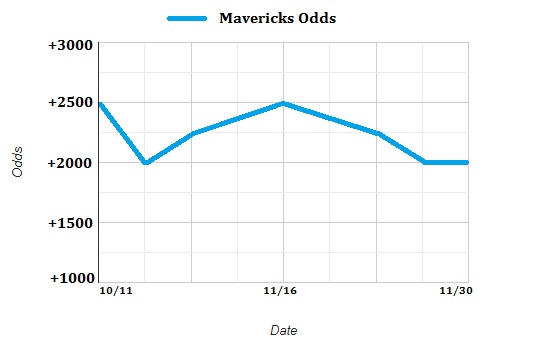 The Mavericks had high hopes to start the off-season, but have become a victim of organizational complacency, and have big holes left to fill for 2021.
Dallas was on the up and up, and now, oddsmakers don't have much faith. Per BetMGM, the Mavericks (+1400) have fallen far behind the Los Angeles clubs to win the Western Conference.

---
Denver Nuggets (+2000)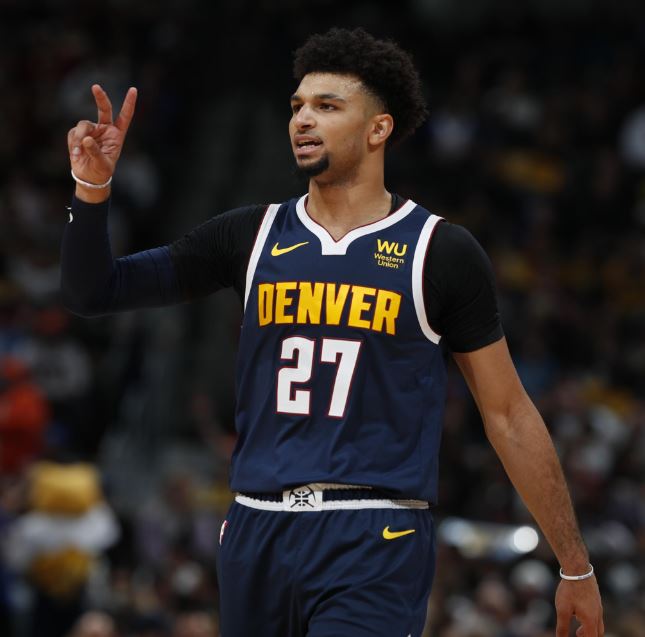 The Denver Nuggets turned heads in the Orlando bubble by defeating the Utah Jazz and Los Angeles Clippers after being down 3-1. Ultimately, they were handled by the Los Angeles Lakers in the Western Conference Finals, but it was an impressive run. Jamal Murray pole-vaulted himself into elite status, averaging 26.5 points (45.3 percent from three), 6.6 assists, and 4.8 rebounds over 19 games. Nikola Jokic did his thing, averaging 24.4 points. 9.8 rebounds, and 5.7 assists per contest.
So, the hope would be that Denver would seize the moment with a second budding star and go after it in free agency. Not so fast! Denver's offseason turned out to be dry, bland, and boring. They lost Jerami Grant in free agency, but it's hard to blame them after hearing that he received a three-year, $60 million deal from the Detroit Pistons. They also lost Mason Plumlee and brought in JaMychal Green.
Denver lost in the offseason was wing and interior defense, and Green adds some perimeter shooting. That's tough to swallow if you're considering a wager for them to do anything considerable in the future. Oddsmakers agree as the Nuggets (+2200) are tied as the eighth-favorite to win the Finals, per DraftKings Sportsbook.
There was optimism after last season's playoff run, but Denver is living and dying with Michael Porter Jr. to ascend to his prime in 2021. While Porter is very intriguing and appears to have a bright future, he's raw, underdeveloped, and needs seasoning. He should have a good season, but it's not enough to push them beyond several West teams on paper after various offseason moves. Denver's (+2200) stagnant offseason led to a spike in NBA odds.
---
Miami Heat (+1600)
As mentioned above, it isn't easy to sit still in the NBA and continue to be rewarded. As also mentioned, it's hard to pass up the chance to add a player like Antetokounmpo in future free agency.
The Miami Heat failed to improve the team in the offseason, plain and simple. Jae Crowder left for the Phoenix Suns after posting a career-high 44.5 percent shooting from beyond the arc. His three-year deal wasn't something that Miami was willing to negotiate, as they're more interested in making sure they have the cap space to take on Antetokounmpo in the following offseason potentially. They brought in Avery Bradley, which is an excellent fit, but this team needed to add to get back to the NBA Finals.
How badly did this hurt? According to Bet365, the Heat (+525) are now fourth-favorites to win the Eastern Conference Finals again. The gap is relatively large when you consider the Milwaukee Bucks (+220) added Jrue Holiday, the Brooklyn Nets (+220) enter the Kevin Durant phase, and the Boston Celtics (+650) strengthened their weakness.
Clearly, the plan is to wait it out for the Greek Freak in the following offseason. The Heat are fun and admirable, but seeing them get back to the Finals feels improbable, and oddsmakers have added to the likelihood that they don't get back.
---
Oklahoma City Thunder (+15,000)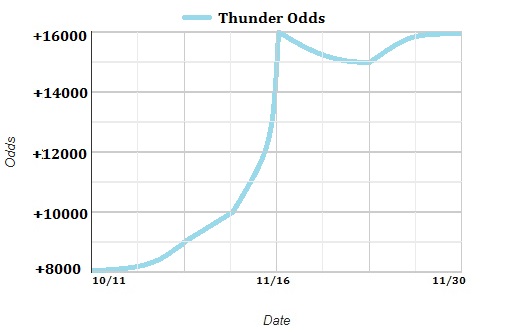 It was loud and clear that the Oklahoma City Thunder decided to tear it all down and rebuild after trading away Paul George and Russell Westbrook. They never thought that Chris Paul would perform the way he did, and quite frankly, no one did.
The Thunder rallied to the fifth seed in the west. They took the Houston Rockets to seven games but fell short and lost by two. So, what do you think ownership decided to do? Tear it all down!
Paul was traded to the Phoenix Suns, Kelly Oubre (acquired in Paul deal) was sent to the Golden State Warriors for a draft pick(s), Dennis Schroder was traded to the Lakers, Steven Adams was traded to the New Orleans Pelicans, and Danilo Gallinari and Nerlens Noel walked in free agency. Al Horford and Trevor Ariza are now in Oklahoma City, but this team was completely torn down in the blink of an eye.
After being one game away from moving into the second round of the Western Conference playoffs, but Thunder are set to tank hard. Oklahoma City (+10000) has no chance to represent the west in the Finals after this busy offseason, per FanDuel Sportsbook. This team will look nothing like their former selves in the upcoming season.
---
Toronto Raptors (+2500)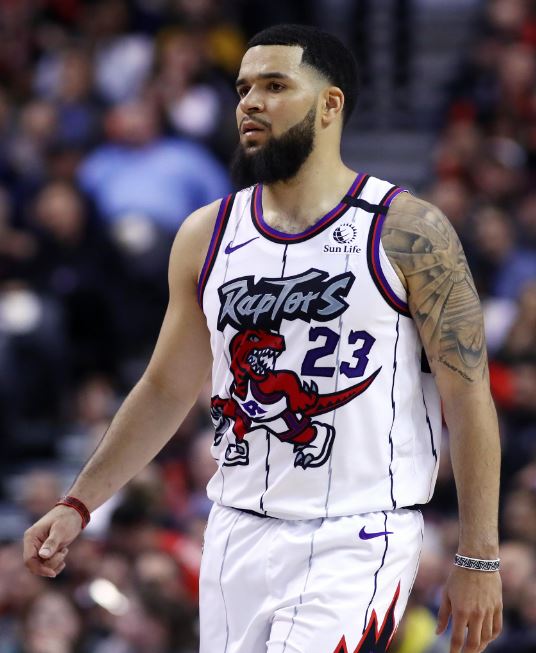 After rising to the top two seasons ago, the Toronto Raptors continue to sink slowly. One year after losing Kawhi Leonard, the team underwent more significant changes. They prioritized Fred VanVleet in the offseason, rewarding him with a fine contract. However, this caused the team to tighten their pockets regarding bigs Marc Gasol and Serge Ibaka.
This team relied on Gasol's ability to protect the rim and Ibaka's offensive prowess with the second unit. In fact, not many teams took as significant of a hit in regards to futures odds than the Raptors did. According to DraftKings Sportsbook, Toronto (+800) is now the fifth-favorite to win the Eastern Conference Finals.
The Raptors fade behind the Heat, Celtics, Nets, and Bucks after a dismal offseason, which isn't surprising at all. Toronto was considered a legitimate threat in the east the past two seasons, but Pascal Siakam's development would need to speed up in a hurry for them to be viewed differently.
On paper, this team is ranked around where they should be. The fact that they're in front of the Philadelphia 76ers (+900) is actually surprising, but that's all past experience talking rather than talent. Again, not many teams took as big of a hit in futures odds as the Raptors. Expect them to suffer in the playoffs.
---
FAQ: 2021 NBA Odds
Who are the Odds on Favorite to Win the 2021 NBA Championship?
The LA Lakers are the current favorite at +28