Miami Heat Odds at 16-1 to Win 2021 NBA Championship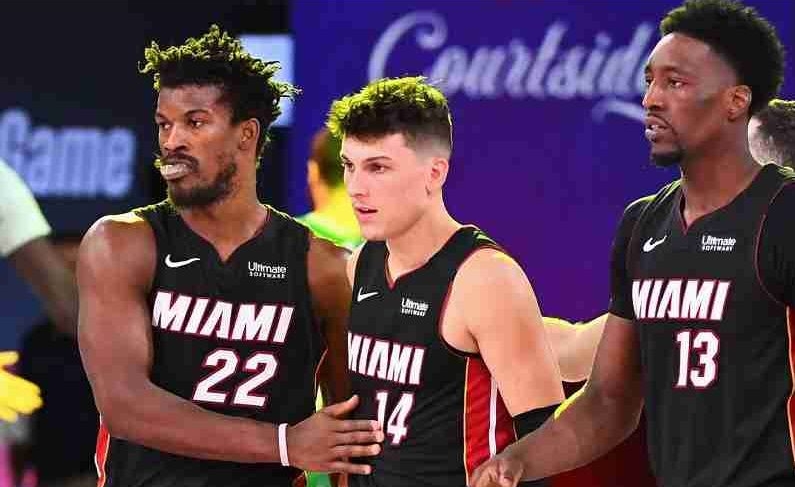 Miami Heat Odds at 16-1 to Win 2021 NBA Championship: The Miami Heat were an afterthought in the Eastern Conference picture when this NBA season began last October, which seems like ages ago during this year that has been dominated by the global pandemic.
Miami Heat NBA Bubble ATS Stats
ATS Record
AVg. margin
avg. ats margin
19-10
+1.6
+3.8
Turning Up the Heat
Miami was 14-7 SU, 16-5 ATS in their 21 playoff games defeating Indiana, Milwaukee, and Boston in the postseason before falling short in the NBA Finals against the LA Lakers.
The Heat rode a terrific two way brand of basketball with the Heat playing very strong at the offensive end of the court with solid paint production and a bevy of perimeter shooters that could hit the 3 ball from beyond the arc with the Heat 2nd in the league in 3 point shooting at 37.9% on the season. They combined the offensive prowess with a buy into playing stout defensive basketball at that end of the court.
Miami surrendered just 44.8% shooting, ranking 7th in the NBA, and were 6th in 3 point defense. Miami came to Orlando well prepared to play, and head coach Erik Spoelstra did a masterful job at making game-to-game and in-game adjustments for the Heat, particularly during their playoff run.
Most Profitable Miami Heat Playoff Betting Trends
| | | |
| --- | --- | --- |
| 2020 Miami Heat Playoffs | Record | Profit (Units) |
| Moneyline | 14-7 | +11.91u |
| ATS | 16-5 | +9.56u |
| 1H ATS | 13-6-2 | +5.83u |
The Heat Is On for Pat Riley
The free-agent period will prove to be interesting for the Miami Heat. Jae Crowder, Goran Dragic, Udonis Haslem, Solomon Hill, Derrick Jones Jr., and Meyers Leonard are Miami's six impending unrestricted free agents. The Heat will be permitted to exceed the salary cap to re-sign their own free agents. One would think that Crowder, Dragic, and Leonard, in particular, will garner significant interest from the Heat to be brought back for next season.
Dragic is coming off a severe torn plantar fascia injury that he suffered in Game 1 of the NBA Finals. He tried to gut it out and come back in Game 6, but he couldn't move very much at all on the court. He's 34 years old and coming off a major injury, but he didn't require surgery for it, and with how important a cog he's been for Miami, I would expect them to want him back in the fold.
Jimmy Butler has publicly said how much he loves playing with Dragic and having him as part of this team, so I think the Heat will put forth a solid effort to keep him. Crowder was an excellent addition bringing toughness to the team, some 3 point shooting, and solid defense, so I would expect a priority to be placed on trying to get him back under contract.
Leonard didn't get much court time in the playoffs, but he's still an asset to the team and showed to be a fantastic and supportive teammate even when he wasn't on the floor. The term "good locker room guy" definitely fits the description of Meyers Leonard.
Heat Odds to Win 2021 NBA Championship
2021 NBA Odds
To Win Conference
To Win NBA Championship
Miami Heat
+500
+1500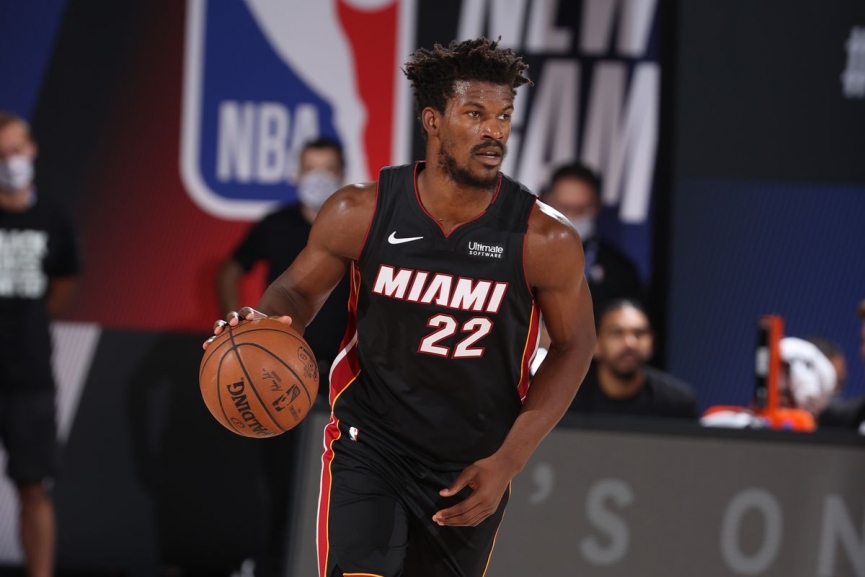 Expectations will be raised next season for the Miami Heat, but there is a lot of reason for optimism. The Heat has Jimmy Butler, an emerging elite center in Bam Adebayo, and a rising young star in Tyler Herro. They shoot the 3 at a high percentage as a team and they don't allow much from the perimeter defensively. They commit to playing good team defense, and they are coached by one of the premier coaches the NBA has to offer in Erik Spoelstra.
Just as the sportsbooks have suggested, it won't be as easy for the Heat to make their way back to the NBA Finals next season. Especially when you look at the conference's current landscape. The Boston Celtics will be a solid team and a contender once again. The Toronto Raptors should remain in the mix. The Philadelphia 76ers will be boosted by hiring veteran head coach Doc Rivers and still have the talent on paper to be a factor.
The Milwaukee Bucks if they keep the Greek Freakise also right there in the battle to get out of the Eastern Conference, and the Brooklyn Nets will be a contender in the East as well, with Kevin Durant and Kyrie Irving returning to the court.
There will be plenty of obstacles in Miami's way, but this team's direction is certainly pointed up. It may be difficult for Miami to duplicate their fantastic point spread success from the playoffs as the NBA Odds will likely have the Heat priced as one of the elite teams in the NBA next season, which is something that didn't happen last season. Helping to explain why Miami was undervalued throughout their outstanding 16-5 ATS run in the playoffs.
---
Keep it locked on Odds.com for all your NBA Odds throughout the offseason and into the 2020/2021 campaign.