NBA Odds: Deep Dive into all 30 Teams Chances for 2021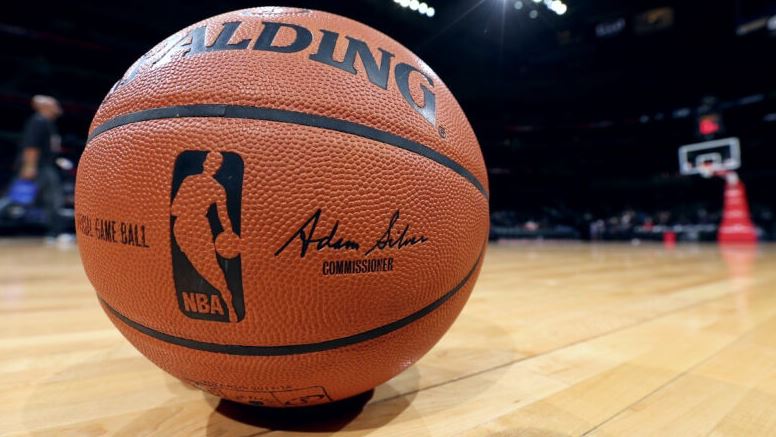 NBA Odds: Deep Dive into all 30 Teams Chances for NBA Championship: With the NBA season a month in, we take a look around the NBA and the odds for all 30 teams, and their overall chances for the playoffs, and for an NBA championship in 2021.
---
NBA Title Odds
| 2021 NBA Season | NBA Championship Odds | Odds via Bet365 |
| --- | --- | --- |
| Lakers +240 | Nets +350 | Clippers +600 |
| Bucks +650 | Celtics +1500 | Sixers +1600 |
| Jazz +1600 | Nuggets +2000 | Heat +2800 |
| Mavericks +2800 | Suns +3300 | Pacers +4000 |
| Pelicans +7000 | Spurs +8000 | Hawks +8000 |
| Rockets +8000 | Grizzlies +8000 | Knicks +12,500 |
| Thunder +12,500 | Magic +15,000 | Wizards +15,000 |
| Kings +20,000 | Cavaliers +20,000 | Timberwolves +30,000 |
| Hornets +30,000 | Bulls +30,000 | Pistons +50,000 |
---
Los Angeles Lakers
The Los Angeles Lakers will look to repeat as NBA champions. Certainly, they showed everyone what they are capable of when they are locked in at both ends of the floor, and they got outstanding performances from LeBron James and Anthony Davis in their championship run.
The LA Lakers have the same superstar duo leading them, but they did have a lot of personnel changes in the short offseason. Danny Green, Rajon Rondo, JaVale McGee, and Dwight Howard are gone, and in are Wesley Matthews, Dennis Schroeder, Marc Gasol, and Montrezl Harrell. Kyle Kuzma, Markieff Morris, Alex Caruso, and Kentavious Caldwell-Pope return from last year's title team.
The end result is a Lakers team that suddenly should have excellent depth throughout the lineup. It was a very solid offseason for the Lakers, and one could argue this year's supporting cast for LeBron and AD could even be a notch better than last year's Lakers team.
I don't expect the LA Lakers to be a good team to bet on early in the season. They will be a force to be reckoned with in the playoffs, but I don't think they will be at their best early, and LeBron is already whining about the short length of the offseason, which is a clear tell that he and the team may not be sharp coming out of the gate. The Lakers were 36-34-1 ATS last season, barely above .500 against the spread, and there will be no point spread bargains on them this season. The LA Lakers could win another title, but there is not much value on the futures market, and I could see this team pacing themselves in the regular season.
---
Brooklyn Nets
The expectations are high for the Brooklyn Nets, who are set to unveil the dynamic duo of Kevin Durant and Kyrie Irving this season on the court and NBA Hall Of Famer Steve Nash as their new head coach. However, they still must prove they can achieve the chemistry and cohesion with each other that is required to be a title contender.
The Nets added veteran forward Jeff Green and Landry Shamet in the offseason to provide depth. Brooklyn's starting five looks outstanding on paper with Durant, Irving, Caris LeVert, Joe Harris, and DeAndre Jordan. The fact Spencer Dinwiddie is now their backup point guard illustrates how much talent is on this team.
My concern is that Kyrie Irving was not a good fit in Boston and proved to be a bit of a nuisance and problem in the locker room as well. There are questions with KD as well. He was one of the top two or three players in the NBA before his devastating Achilles injury sustained in the 2019 NBA Finals. Durant has to show he can return to the elite level form he had prior to his injury.
People close to the situation say that Durant has looked terrific in offseason workouts and if his play on the court supports that, the Nets could skyrocket all the way to the top of the Eastern Conference. However, there are still many 'ifs' with this team entering the season, and can Steve Nash in his first-ever coaching stint get the most from this talented squad?
Those are all question marks, and given the star power and big names on this team, don't expect to see many point spread bargains with the Nets, which could lead to them being overvalued and a definite 'bet against' team, especially early in the season.
---
Los Angeles Clippers
No team may be more excited for the new season than the Los Angeles Clippers because they can finally put last season's bitter disappointment behind them. They were a team loaded for a title run, and instead, they got upended by the Denver Nuggets in the second round of the NBA Playoffs in Orlando.
Doc Rivers is out, and Ty Lue is in as the new LA Clippers head coach. Landry Shamet, Montrezl Harrell, and JaMychal Green are gone while Serge Ibaka and Luke Kennard were brought in. Kawhi Leonard was still very strong at both ends of the floor as usual, but Paul George fell off the map in the playoffs, and he will need to find a level of clutch play when it matters most. Something that has often been lacking from him in his career.
Signing Ibaka was a good move as he has a prior relationship with Leonard when they won the NBA title in Toronto with the Raptors in 2019. He is a more versatile low post player than Harrell with his rim protection, inside scoring, and the ability to step out and make perimeter shots. The Clippers need more scoring from their bench, and far too often, they relied on Lou Williams, and other sources will have to find ways to help contribute to the offense.
The defense is still elite, but finding supplementary offensive output will be paramount for the LA Clippers to avoid a similar disappointing end to their season. You won't find many teams more motivated to win a title this season than the LA Clippers. I wouldn't talk anyone out of taking +650 with them to win the championship, but for me, the price is too short, and I want to make sure there isn't a hangover effect for this team after their shocking exit against Denver in last year's playoffs.
---
Milwaukee Bucks
Milwaukee has endured disappointing playoff exits each of the last two seasons, failing to get to the NBA Finals when most pundits thought they would. The Bucks decided to tweak their roster in the offseason, which they hope leads to better playoff results.
Eric Bledsoe and George Hill are out. Jrue Holiday, D.J. Augustin, Torrey Craig, and Bryn Forbes are the new faces, and all of them should provide more depth. Far too often, the Bucks relied on Giannis Antetokounmpo and Khris Middleton for most of their scoring and point production.
Still, Holiday, Augustin, and Forbes should be able to provide more punch at the offensive end. In Torrey Craig, the Bucks add an excellent and versatile defender, especially on the perimeter. There is a lot to like with these moves the Bucks made, and certainly, one would think with this being their third crack with this core of players at getting to the NBA Finals that they won't be lacking for motivation and intensity.
Giannis needs to be more of a consistent jump shooter as opponents routinely game planned to keep him out of the paint and force him to make shots, and that's where his offensive game needs to take that next step. Milwaukee was 56-17 SU last season. Often, teams with that good a record are overvalued in the betting markets and find it difficult to cash tickets, but the Bucks still notched a profitable 39-34 ATS record in the regular season.
I think the Bucks are slightly better on paper this season, but the problem is they still must deal with the Celtics, Heat, Raptors, and an improved 76ers team along their path through the East, which won't be easy. However, they might be able to notch another winning ATS season considering their power rating was sky-high last season, and they still were a profitable point spread team.
---
Boston Celtics
The Boston Celtics made a critical change for the better, entering last season, parting with Kyrie Irving, and bringing in Kemba Walker as their new starting PG was the big one. After a disappointing and humbling second-round playoff exit last season to Milwaukee two seasons ago, the Celtics took the next step getting to the Eastern Conference Final and eliminating the defending champs along the way.
Although they fell short to Miami, it was a successful season, and now the Celtics are looking to take that final step to get to the NBA Finals. They certainly have the team to do it as Boston was a Top 5 defensive team, and they were the 2nd best ATS team in the NBA last season, with only the Thunder cashing more tickets than them.
The Celtics had frontcourt concerns entering last season but got more than expected from Daniel Theis, Enes Kanter, and Robert Williams. That being said, it was still crucial for Boston to improve at the five spot, and they moved to do that by signing Tristan Thompson in the offseason to give them much more physicality in the low post.
Kemba Walker will miss the early portion of the season and won't be available to play until at least early January, so the Celtics will have to get by without their starting point guard for the first few weeks. I like this Boston team a lot, but early in the season, minus their floor general, this could be a team that could struggle against the number, especially with the Celtics likely to get priced in the betting markets by oddsmakers as the elite team in the league that they are.
---
Philadelphia 76ers
The Philadelphia 76ers did a bunch of things they had to do in the offseason, which is part ways with head coach Brett Brown. Check. Replace Brett Brown with a veteran head coach that has had some success in the past. Enter Doc Rivers. Check. Revamp the roster to provide some much-needed support for Joel Embiid and Ben Simmons. Check.
Philadelphia hired Doc Rivers as their new head coach, and yes, he is coming off a disappointing playoff exit with the LA Clippers, but he is still an upgrade from Brett Brown and is the type of coach this young team desperately needs. The roster was also significantly altered as the 76ers brought in Danny Green, Seth Curry, and Dwight Howard.
Green gets ridiculed for his lack of clutch perimeter shot-making. Still, he brings winning experience and multiple titles he has won with three different teams, the Spurs, Raptors, and Lakers, along with solid defense to the table here for this 76ers team.
Seth Curry gives the 76ers a perimeter shooting threat that too often was missing last season, and Dwight Howard provides some depth and backup to Joel Embiid at the center spot. Howard played excellent defense in the paint for the LA Lakers during their playoff run last season.
This is an improved team with a better head coach. Put it all together, and the case is clear for the 76ers to be a potential 'bet on' team and for them to finally have a real chance to live up to some of the unrealized potential of the past few seasons. Philadelphia may be worth a look on the NBA futures board as well in the +1600 range.
---
Miami Heat
The Miami Heat won the East and got to the NBA Finals last season, and they got there ahead of all the teams expected to win the conference ahead of them including Milwaukee (whom they knocked out in the playoffs), Boston, and Toronto.
The Heat did it with a very well-rounded roster at both ends of the floor and, of course, the coaching of Erik Spoelstra, who continues to prove why he is one of the best coaches in the NBA. Miami brings back pretty much their entire team from last season highlighted by Jimmy Butler but with one notable exception as Jae Crowder departed for Phoenix. Miami added Avery Bradley in the offseason, but he will be in a battle for significant playing time with all the wing options that the Heat have on their current roster.
Miami was an elite 3 point shooting team last season, and their defense was a big part of the reason why they got past Milwaukee and Boston en route to the NBA Finals before finally being defeated by the eventual champion LA Lakers. The Heat were only 36-35-2 ATS in the regular season but were a juggernaut for bettors in the playoffs going 16-5 ATS during their postseason run in Orlando.
Miami will be one of the top teams in the Eastern Conference for sure, but those cheaper price tags on the Heat are likely to be a thing of the past, making it more challenging to win money throughout the entire season betting on Miami. I like Miami's futures price at +2000 to win the title, and a bet is worth making at that price.
---
Denver Nuggets
The Denver Nuggets are still a dangerous team in the Western Conference with the dynamic duo of Jamal Murray and Nikola Jokic back again to try and lead the team once again after a terrific playoff run in the bubble in Orlando, which included an upset series victory against the LA Clippers before getting bounced in the Western Conference Final by the eventual champion LA Lakers.
However, the Nuggets lost several key pieces of their supporting cast as lockdown defender Torrey Craig and Mason Plumlee. Jerami Grant, all left in free agency and a void the Nuggets attempted to fill. Denver did bring in JaMychal Green to try and plug the hole. They will also hope the late season and playoff improvement of Michael Porter Jr. after he got more playing time and responsibility can carry over to this season.
Denver was overvalued a bit last season as they finished with a 33-36-4 ATS record in the regular season despite winning 46 games. With some question marks in terms of depth for this team going into the season, this will be a squad that I may look at betting against early in the season.
---
Golden State Warriors
I was very bullish on the Warriors entering this season with what appeared to be a fully healthy team returning and looking to make amends for a disastrous season riddled by injuries in 2019-2020. Still, Golden State was thrown for a loop when Klay Thompson suffered his second significant injury in as many years as he tore his right Achilles in a workout before the season.
With Thompson, this team was one of the best teams in the West on paper, but without him, they may not reach that ceiling because his perimeter shooting and defense will be difficult, if not impossible, to replace. It means more responsibility on Stephen Curry and veterans Draymond Green and Andrew Wiggins to step up. The latter has underachieved in his NBA career to this point, but the hope is entering a winning culture like Golden State will bring the best out of him.
It's hard to believe a Golden State team could finish 30th in offensive efficiency, but that is where the Warriors stood last season in that category. Still, they should improve upon that significantly, even with the loss of Thompson. The Warriors need Curry to stay healthy, or else a repeat of last season could happen, and the new faces Kelly Oubre, Kent Bazemore, and Brad Wanamaker are excellent additions, plus their #1 overall draft pick James Wiseman who will fill a gaping hole at the center position for the team.
This is still a playoff team, but the injury has significantly impacted their ability to contend for the title to Klay Thompson. Golden State is +2500 to win the title, and I think there are other teams I would rather bet in that range than the Warriors.
---
Toronto Raptors
The Toronto Raptors were expected to go into a decline headed into last season, after winning their first NBA title in franchise history in 2019. This was mostly due to the loss of Kawhi Leonard, who signed with the LA Clippers following the Raptors title win. However, Toronto had other ideas as they finished the regular season with a better record than they did in their championship season based on win percentage.
The Raptors are trying to maintain their status as an Eastern Conference contender to the best of their ability. Still, they also have an eye toward the future, which is why the team didn't re-sign aging veterans like Marc Gasol and Serge Ibaka. They did get Fred VanVleet re-signed after there was some doubt he would remain in Toronto, and that will keep the great Raptors backcourt with him and Kyle Lowry intact.
The Raptors quickly moved to fill the holes in the frontcourt with the Gasol and Ibaka departures by signing Aron Baynes and Alex Len, while Chris Boucher is expected to get more playing time and have a larger role in the Raptors frontcourt. Toronto brings back Norman Powell, OG Anunoby, and Terence Davis, who all played significant minutes for them a season ago.
Pascal Siakam had a large amount of pressure on his shoulders as the go-to guy on this team. He had a great regular season but a dismal playoff for the Raptors, and he sounds supremely motivated and focused on making amends for a poor showing in the bubble in Orlando. The Raptors still have a competitive roster, and they have one of the NBA's best coaches in reigning NBA Coach Of The Year Nick Nurse, but a small step back is expected for the Raptors this season.
I believe their ceiling is a playoff team that can win a round or two, but I'm not sure they have the same chances of making the NBA Finals as they have the last two seasons. Nevertheless, the Raptors proved to outperform the betting markets last season, going 41-30-1 ATS during the regular season. I wouldn't put it past them to be another profitable team to back this season.
---
Dallas Mavericks
The Dallas Mavericks gave their fans a glimpse of what the future could hold in the Luka Doncic era as the Mavs got into the playoffs and pushed the LA Clippers to a hard-fought six games. He was even better in his second year than in his rookie season, and now the Mavericks have moved quickly to surround him with as much talent as possible as the team looks to build on last season's successful 43-32 SU, 37-35-3 ATS regular season in which they finished 7th in the very tough Western Conference.
Dallas added Josh Richardson, James Johnson, and Wesley Iwundu last season to add to an already deep roster with much of their supporting cast returning from last season. According to most, they had a solid draft, including the Tyrell Terry pick, to give them even more perimeter firepower.
Dallas needs Kristaps Porzingis to be healthy, though, as he hasn't avoided the injury list for years, but he showed last season when he can stay on the court, he can form a dominant duo with Doncic. Dallas now has one of the deepest rosters and bench units in the NBA to go along with the superstar power that Luka Doncic has, and he only keeps getting better.
This team is ready to ascend to the upper echelon of teams in the Western Conference, and I love the value with them to win the West and the NBA title in terms of the futures market. You can bet Dallas at +1000 to win the conference and +2500 to win the title at Bet365.
---
Utah Jazz
The Utah Jazz came into last season with high hopes of being a possible NBA title contender and being right there with the best teams in the Western Conference. They played at times like that during the regular season, and other times they looked like a barely above average team.
It was more of the same in the playoffs as the Utah Jazz raced out to a commanding 3-1 series lead against the Denver Nuggets in the first round of the playoffs, only to lose three straight and get sent packing after the first round. Utah brings back mostly the same collective from last season with Mike Conley, Donovan Mitchell, Bojan Bogdanovic, Joe Ingles, Jordan Clarkson, and Rudy Gobert, among others all back for what the Jazz are hoping for is another run at glory.
However, Utah is just +2800 to win the NBA title right now at Bet365 sportsbook as they have tumbled down the odds board a bit, and it's hard to argue with that assessment. Utah didn't get markedly better in the offseason and opted not to do much to upgrade the roster. The West is loaded with several contending teams near the top like the two LA teams, Dallas, Denver, Golden State, and Houston, who probably have at least as good a chance if not better than Utah to win the West. You could even argue that teams like Phoenix, Portland, and New Orleans will close the gap significantly between them and Utah this season as well.
The biggest problem I have with the Utah Jazz is that they got away from what made them a tough out, to begin with. The Jazz started to play more uptempo, run and gun basketball while their usual Top 10 defense suffered and declined in a big way. Utah was 15th in defensive efficiency last season, essentially making them a middle of the pack defensive team. They weren't good enough offensively to outscore anyone, and because their defense was nowhere near as good, they didn't measure up to some of those other teams in the Western Conference.
I am concerned we see more of the same for Utah here in the upcoming 2021 season. Utah was 44-28 SU, 34-36-2 ATS last season, and I doubt they match that SU wins plateau they reached last season, and it may be tough on them to get over the hump and into profitability as well from a point spread standpoint.
---
Houston Rockets
The times are changing in Houston as head coach Mike D'Antoni stepped down after last year's playoff exit, and the team made a blockbuster trade of point guards last week, sending Russell Westbrook to the Washington Wizards in exchange for John Wall. Stephen Silas steps in as the new head coach for Houston after spending the last few seasons as an assistant under Rick Carlisle with the Dallas Mavericks. The Rockets will see if all of this is enough to get this team past all the recent playoff disappointments.
The arrival of John Wall makes this three straight years of James Harden having a different teammate in the backcourt with him. Wall has to show he can return to his All-Star form after battling injuries incessantly in Washington. Houston should continue to be a high-scoring team, especially with their new head coach being given much of the credit for helping Dallas put forth one of the most efficient offensive seasons in NBA history last year, averaging 1.129 points per possession.
He will certainly have plenty to work with here, including Eric Gordon, Danuel House, and P.J. Tucker, in addition to James Harden and John Wall. During the regular season, the Rockets' defense was better but struggled against the Thunder in a hard-fought seven-game series win and was even worse against the Lakers. That remains the area Houston must shore up to advance further in the playoffs. Houston added a lot more frontcourt size to the roster this season.
DeMarcus Cousins and Christian Wood threw out the D'Antoni small lineup ways and went with a more traditional starting five lineup for more offensive ingenuity that Silas can use. Houston was 44-28 SU but had a losing 33-39 ATS record last season.
In time, Houston could become an excellent team but with a new system, new head coach, and a new backcourt mate for Harden to get acclimated to, early-season struggles leaving the Rockets as a bet against team in the first few week of the season is my assessment of this team. Harden holding out of training camp isn't helping either. I have to see all the pieces in this jigsaw puzzle first before believing in them truly contending against the other heavyweights from the Western Conference.
---
Phoenix Suns
Look out for the Phoenix Suns! This is one of my top 'bet on' squads entering the season. I like what the Suns are doing. I liked the improvement they showed last season, and they seem primed to make significant strides forward this upcoming season and could be a playoff team in the Western Conference. The offseason was a strong one for Phoenix as they landed Chris Paul in a trade with the Oklahoma City Thunder, and he will be a significant upgrade at point guard from Ricky Rubio.
Chris Paul showed last season in OKC that he still has plenty of gas in the tank and had a terrific season overall and putting him with Devin Booker in the backcourt to go along with Deandre Ayton in the center spot will provide some magic for the Suns. I also love the signing of Jae Crowder, who proved to be the ultimate team performer and glue guy for the Miami Heat in their run to the NBA Finals last season.
He provides some 3 point shooting, rebounding, and tough defense and instantly makes the Phoenix Suns a more difficult team to play against. Phoenix went 34-39 SU, 37-35-1 ATS last season, and they are primed for an even more significant jump in both their SU and ATS record this upcoming season. Phoenix is currently -132 at Fanduel to make the playoffs, and I like that bet.
---
Portland Trail Blazers
The Portland Trail Blazers struggled early last season. Still, once they got healthy, especially in the frontcourt, they went on a big run in the Orlando bubble to make the play-in game where they beat Memphis to get into the playoffs before being dispatched by the Lakers in the first round of the NBA Playoffs. Portland has most of their core returning, including, of course, their outstanding backcourt duo Damian Lillard and CJ McCollum. The frontcourt should be outstanding as the Blazers added Enes Kanter.
They will have Zach Collins back from injury in January to go along with Jusuf Nurkic, a difference-maker when he got back on the floor after an injury last season. The Blazers also saw step up contributions from Gary Trent Jr., who provided another scoring weapon from the perimeter for this loaded offensive team. Portland's weak link has been their defensive game for the past couple of seasons.
Still, there is a good chance that the defense will be better, though, especially with the addition of Robert Covington, who spent last season with the Houston Rockets and can also make some perimeter shots as well. The Blazers will likely resemble the team they were toward the end of last season rather than the start of last season and should improve on last year's 35-39 SU, 32-39-3 ATS record.
This is a playoff team that could get into the top four seeds in the West if the defense can improve. I think the Blazers might be a good value bet in their game totals to the under with likely high posted totals if that defense can live up to the perceived improvement they should have.
---
New Orleans Pelicans
The Pelicans were the popular pick to make the playoffs last season and find a way to get in over all the other teams battling it out for that spot in the West, but they fell short and missed out on them. New Orleans will be looking for redemption, and their young roster led by the dynamic trio of Zion Williamson, Lonzo Ball, and Brandon Ingram should be a year better and more experienced and thus more ready to face the challenges of competing for and trying to obtain a playoff spot in the always tough Western Conference.
They added Eric Bledsoe from the Bucks in the offseason, and his playoff experience should help this group. The Pelicans also start the season ushering in the Stan Van Gundy era as he returns to coaching as head coach of this New Orleans squad. SVG had lots of success in Miami and Orlando, but his tenure in Detroit with the Pistons was disastrous, making the playoffs just once in four seasons and not getting a single playoff win. He enters a better situation this time around, though with a team on the rise instead of a team in a rebuild.
New Orleans was an explosive scoring team last season, but they couldn't get any stops. As a result, under new head coach Stan Van Gundy, the defense has been the main focus already in training camp for New Orleans, knowing their atrocious defensive ways under Alvin Gentry must be erased if this team hopes to make the playoffs.
There could be good value with unders early in the season with the Pelicans. They were all offense and no defense last season, but with a likely slower pace of play and a massive emphasis on defense being placed in training camp, this team could trend under from a totals perspective.
---
Indiana Pacers
Victor Oladipo getting back to his All-Star ways remains at the heart of what Indiana needs to stay an upper-echelon team in the competitive Eastern Conference. He was on a meteoric rise before his ruptured quad injury in 2018-2019, which kept him out of most of 2019-2020 as well. When he returned last season, he wasn't the same dominant player.
With the shortest offseason in NBA history, entering this season to contend with it won't make things easier for Oladipo to rediscover his previous form. The good news for the Pacers is that T.J. Warren stepped up and become an offensive force when Oladipo was sidelined.
Malcolm Brogdon and Damontas Sabonis were both in and out of the lineup with injuries last season, and they must stay on the floor because the depth for the Pacers is a question mark. Indiana is stuck in an unfortunate position where I'm not sure they have gotten better, but many other teams in the East have, and there could even be some teams that finished behind them in the standings that could pass them by.
Indiana was 45-28 SU, 40-30-3 ATS last season and had a terrific point spread record for their backers. I don't expect Indiana bettors to end up with as much money in their pocket this season.
---
Atlanta Hawks
The Atlanta Hawks offer some real betting value and 'buy low' potential this season. If point guard Trae Young stays healthy, this will be an improved team. Atlanta traded for Clint Capela at last year's trade deadline, and he'll boost their frontcourt significantly. The Hawks also brought in Rajon Rondo, Bogdan Bogdanovic, Kris Dunn, and Danilo Gallinari, and I like all of those additions to the team.
Rondo is an experienced point guard that was integral to the Lakers title run last season. Bogdanovic an offensive scoring punch. Dunn is a solid energy player and defender. Gallinari averaged 18 points per game and shot better than 40% from the perimeter. They all should positively complement the other players on this Hawks team like Kevin Huerter, De'Andre Hunter, Cam Reddish, and John Collins.
Management worked overtime to improve this roster and give them a legitimate chance to make a playoff push in the Eastern Conference this season, and I expect the Hawks to do just that. This is now the 3rd season for Lloyd Pierce as Atlanta head coach, and often that is when a team has the best chance to make a leap in the standings with coaching continuity and style of play intact. Atlanta was 20-47 SU, 29-36-2 ATS last season, and I think they have a shot at improving on that and being a profitable point spread team.
---
San Antonio Spurs
The San Antonio Spurs are not used to losing seasons, especially their Hall Of Fame bound head coach Gregg Popovich but the Spurs are likely going to be in for another tough season after ending last year at 32-39 SU, 30-40-1 ATS and on the outside looking in with regards to the NBA playoffs.
San Antonio's roster is mostly unchanged from last season. The Spurs were a reliable offensive team last year, registering a Top 10 offensive efficiency rating. Still, the defense couldn't get consistent stops at that end of the court, winding up 26th in the NBA in defensive efficiency. San Antonio got a solid season from DeMar DeRozan. Still, many of the other key complementary players for the Spurs battled injuries last season, including the aging and broken down LaMarcus Aldridge and Derrick White.
This is a very porous defensive team, and while they have some good scoring options when the team is fully healthy, Pop wasn't able to put a healthy team on the floor consistently last season. Even if all the pieces are present and good to take the court, the Spurs didn't get one iota better in the offseason while many of the teams around them in the standings did. San Antonio should be a bet against team this season. The Spurs were 42-28-1 to the Over this season, and probably betting Overs with the Spurs is a good strategy this season too.
---
Washington Wizards
The Washington Wizards certainly made waves trading John Wall to Houston in exchange for Russell Westbrook. The Wizards fanbase is divided between the loyalty they feel for Wall and bringing in someone with the cache that Westbrook brings to the table.
Now it will be up to Westbrook to assimilate himself on this team and get the type of chemistry and cohesion with Bradley Beal that he never seemed to have while playing with James Harden in Houston. I am not bullish on Westbrook as someone that makes a team better. Too often, we've seen him hog the ball, rush shots, make bad decisions, and turn the basketball over endlessly, which became a problem for him in the playoffs with Houston last season.
It happened with him against Oklahoma City, and his struggles in those areas became even more prevalent against the LA Lakers. This roster outside of Beal and Westbrook is still very thin and depleted. Rui Hachimura can be an impact player for the Wizards if he remains healthy. Thomas Bryant displayed the ability to be productive when receiving starter's minutes, and Davis Bertans provides some perimeter firepower. Still, the bench remains as thin as it gets lacking much pop and production once you get beyond the starting five.
The Washington defense (29th in defensive efficiency last season) was atrocious last season, and Westbrook is not someone I think of that makes a team better defensively when you add him to the group. I'm not buying what the Wiz are selling here. It's been a rough ride in Washington for head coach Scott Brooks, and I'm not sure the ride gets any less bumpy for him this season. Russell Westbrook has the name recognition and the style, but too often, his play lacks substance, which symbolizes where this Wizards team is at right now.
---
Memphis Grizzlies
The Memphis Grizzlies fell short in their bid to make the playoffs last season, but it was a step forward for the franchise, and now the onus will be on breaking through and making the playoffs this season. Ja Morant had a terrific rookie season.
Dillon Brooks, Kyle Anderson, and Jonas Valanciunas all provided substantial contributions as well, although defense was sometimes suspect from that trio. Last season, Jaren Jackson's injury hurt this Memphis team, and they will need him to return to full health and bring the same production he did last season before his injury. Memphis was a great story last season, and I don't dislike this roster, but the bottom line is this team did overachieve a bit.
Memphis will be up against a Western Conference where so many of the teams that either barely made the playoffs or missed the playoffs improved and in some cases improved significantly during the offseason. Memphis was 34-39 SU, 36-36-1 ATS last season, and I think achieving profitability will be tough for them because they haven't improved as much as some other teams they will be battling with for one of the final few playoff spots in the conference.
---
Orlando Magic
The Orlando Magic have squeaked into the playoffs in consecutive seasons only to get ousted by the Toronto Raptors and Milwaukee Bucks in those playoff years. Orlando is probably destined for another season where they make the playoffs. However, even making it to the postseason is no longer a guarantee for them, with many teams improving in the middle to the conference's bottom tier.
Orlando struggled to shoot the basketball with any consistency. Most of their starters were streaky scorers, especially Evan Fournier, who had brilliant shooting nights and some brutal ones. Magic point guard Markelle Fultz finally showed some flashes of why he was drafted #1 overall by Philadelphia years ago but still has a long way to go to become consistent. Nikola Vucevic and Aaron Gordon are a perfect frontcourt tandem for Orlando, and they will need both of them to be just as strong as last season and avoid injuries.
Cole Anthony was their first-round pick out of North Carolina, and he can improve this team's offensive output at least a little bit. The Magic were a Top 10 team in defensive efficiency last season and their ability to hang around and compete in many games. However, I don't envision a scenario where the Magic improve upon last season. They likely either stand pat or decline slightly.
Those two possibilities may not be good enough to reach the playoffs, unlike the previous two seasons, because some of the teams behind them in the East get better like Atlanta and Washington, among others. Orlando was 35-36 ATS last season, and I think another season at or near a 50% ATS proposition is in the cards for the Magic.
---
Charlotte Hornets
The Charlotte Hornets have been mired in a rebuild for years, but they finally might have the franchise player they were hoping for in their 1st round draft selection of LaMelo Ball, an elite passer who still needs to work on his shot and defense.
The Hornets brought in Gordon Hayward, who they paid a lot to get especially considering his recent injury woes. Still, he brings them to experience and someone who has been playing in the postseason for multiple years. Charlotte will need continued development from their last three first-round picks, Malik Monk, Miles Bridges, and PJ Washington if they hope to push for a playoff spot in the Eastern Conference truly.
It's worth noting that even though Charlotte was 23-42 SU last season, they had a winning ATS record of 34-30-1 ATS so if Ball can assimilate quickly to being an NBA starting point guard along with the addition of Hayward and the improvement of their other younger players, the Hornets should be able to see progress and possibly find their way to another winning record against the spread and deliver more profits for their betting backers. Look for this team to be a reliable Over team and play a bit faster with Ball running the point.
---
Oklahoma City Thunder
The Oklahoma City Thunder were supposed to be a rebuilding squad last season, not expected to contend for the playoffs, let alone make them. Still, they surpassed all expectations getting into the playoffs before falling to the Houston Rockets in the first round. Oklahoma City was 44-28 SU and ATS in the regular season last year and had the NBA's best ATS record in the regular season. This could be the year that more resembles what people expected out of OKC's previous season.
The Thunder said goodbye to veteran point guard Chris Paul and Danilo Gallinari left during the offseason. The onus will be on Shai Gilgeous-Alexander to lead the way for this team in terms of leadership, added responsibility, and increased production. The team brought in Al Horford and George Hill, who to me are just two aging retreads that are likely to get swapped at the trade deadline for assets.
They will be asking Darius Bazley to fill a much more prominent and potential starting role for this team, and we don't know if he is ready to shoulder that assignment just yet. There is very little quality bench depth on this team, and they have a new head coach in Mark Daigneault, who replaces Billy Donovan, although Daigneault worked as an assistant under Donovan last season with the Thunder.
After being the single best ATS team in the NBA last season, I project something different for Oklahoma City this season. I don't expect this team to make the playoffs and suffer one of the most significant declines in profitability and point spread performance from one season to the next.
---
Minnesota Timberwolves
The Minnesota Timberwolves are still in the midst of a rebuild, but the building blocks are starting to add up for this franchise. They took freshman guard Anthony Edwards out of Georgia with the #1 overall pick in this year's draft. He has some question marks, but his skill set and physical stature point to him being a potential star in the NBA for this T-Wolves squad.
Minnesota played at the fastest pace in the NBA last season in terms of possessions per game under head coach Ryan Saunders. Certainly, Edwards will make this team an even better offensive team going forward. I would anticipate a rise from last season where Minnesota was the 24th ranked team in the NBA in offensive efficiency.
Ricky Rubio is back at point guard and D'Angelo Russell, Juancho Hernangomez, and Jarret Culver to provide more scoring. Karl Anthony-Towns, The defensive end of the basketball court, was disastrous for Minnesota last season, and they were 27th in the NBA in points allowed per game.
Karl Anthony-Towns will need to stay healthy and be that low post behemoth that Minnesota expects from him as he will try to return to his best form following a wrist injury that ended this season. Minnesota was 19-45 SU, 23-39-2 ATS last season, and there is nowhere to go but up for the Timberwolves in 2021. I expect this game to play many high scoring games and be a good bet. Over the total in their games.
---
Sacramento Kings
Sacramento has some upside this season, but I'm not a fan of their head coach Luke Walton who hasn't had a winning season in four years as an NBA head coach. The defense was still not good enough last season. Although they have some promising young players like De'Aaron Fox and Buddy Hield, there isn't much quality depth on this team.
They could be a victim of a Western Conference with teams that were at or slightly above where Sacramento was in the standings last season, being more improved entering this season than the Kings are. That means it will be tough for the Kings to make in-roads and a significant rise up the ladder in the West.
I like their draft pick of Tyrese Haliburton in the first round, a guard with plenty of upside with the ability to bring perimeter firepower, and some solid defensive play. However, it's not enough to make up for a general lack of depth at all positions for this team at this point in time.
Sacramento will be tough this season, and I project them to be a bottom three team in the Western Conference. The Kings had a winning ATS record last season, but I think they ended up losing the ATS record this season.
---
New York Knicks
The New York Knicks continue to spin their wheels, and I expect more of the same this season. This franchise is going on 20 years of being a bottom feeder, and things don't seem to be progressing all that much. New York had a 21-45 SU record last season, although it did manage a winning spread record at 35-30-1 ATS. This could be the worst roster in the NBA.
RJ Barrett is special, and they did draft Obi Toppin out of Dayton in the first round, although they had a much greater need at point guard to address, in my opinion. Julius Randle, Mitchell Robinson, Elfrid Payton, and Kevin Knox, among others, were supposed to be impact players, but too often, expectations for them have fallen well short. I was also very disappointed they hired recycled head coach Tom Thibodeau who did a terrible job in Minnesota with the Timberwolves and is still living off the success he had in Chicago early in his NBA head coaching journey back when he had Derrick Rose in his prime before injuries derailed his career.
New York was a bottom tier offense and defense last season. They might only be slightly better on defense. Still, They could be the worst team in the NBA offensively as I'm not sure who can create their shot outside of RK Barrett, and they don't have anyone to facilitate the offense at a high level nor be able to get other teammates the ball. This will be another long year of pain for Knicks fans after nearly two decades in a row of it.
Thibodeau's teams often emphasize defense more than anything and lack offensive flow and creativity so maybe consider the Knicks as a good Under section this season as far as their game totals are concerned.
---
Chicago Bulls
The Chicago Bulls were 22-43 SU, 29-35-1 ATS last season, and that was enough to make a coaching change. They hired Billy Donovan as their new head coach in the offseason, and it could be a perfect fit. Donovan has his flaws in the making proper adjustments department during games, but you can't deny his ability to work well with young players.
He molded a young Oklahoma City Thunder team into a playoff team last season and has proven to go back to his College Basketball coaching days to work well with younger players. He'll have a slew of them on his hands this season in Chicago. Donovan has won more than 60% of his games in his five seasons as a head coach. His challenge will be to help this Bulls team find an identity and get the right combo of players on the court for a young team that also battled significant injury attrition last season.
Chicago drafted forward Patrick Williams out of Florida State, which was a bit of a surprising pick, but it was at a position where the Bulls needed to add more depth. The key for Chicago is staying healthy as that was a problem last season. If they can, they have a solid enough core with point guard Coby White, Zach LaVine, Otto Porter, Wendell Carter Jr., and Lauri Markkanen.
One has to think the Bulls will have a better degree of team health this season, and the coaching hire of Donovan, who knows how to coach up young players, should be a combination that makes Chicago a team to look out for potential betting value and turn last year's losing ATS record into potentially a winning one.
---
Detroit Pistons
The Detroit Pistons took a sledgehammer to last year's roster and underwent severe changes in the offseason, and many of them could be for the better. Detroit had three first-round draft picks and used them on Killian Hayes, Isaiah Stewart, and Saddiq Bey. Hayes already appears to be the frontrunner to assume the starting point guard role this season and get it ahead of veteran Derrick Rose.
All of their young prospects can play multiple positions, and if they can develop, this team could have a very good core of players for many years to come. That is a big if, though, but there is no doubt the Pistons had to commit to a drastic rebuild and start the process the right way, and I feel they did that. I like the moves they made in free agency bringing in Jerami Grant and Mason Plumlee from the Denver Nuggets and Jahlil Okafor to solidify the frontcourt, with Blake Griffin is in the final year of his contract.
It's unlikely the Pistons will renew his contract, which expires after this upcoming season with the Pistons rebuilding the roster. Detroit is one of a few teams in the East that upgraded their roster, and Dwane Casey has proven to be an above-average NBA head coach. Detroit was 20-46 SU, 26-39-1 ATS last season. This will be a slow and lengthy rebuild of this team, but I see the Pistons improving at least a bit on that mark.
---
Cleveland Cavaliers
The Cleveland Cavaliers are a team looking for stability and a franchise player to lead them into the future. They don't seem to be finding a direction that makes sense, though, yet. The team has a bunch of solid backcourt players, but none of them are dominant or game-breaking. They addressed their frontcourt by drafting Isaac Okoro in the first round to give this team a much needed defensive presence as the Cavs were dead last in the NBA in points per possession allowed last season.
The frontcourt with Okoro's addition to go with Andre Drummond, Larry Nance, Kevin Love, and JaVale McGee has potential. Still, Love is aging and doesn't play much defense, Nance has been inconsistent, and Drummond has been often injured. Cleveland was a dismal 19-46 SU last season and had a losing point spread record too. I don't see either changing this season.
I expect this to be a team once again well out of playoff contention and a team that will find it difficult to achieve profitability against the spread. This is a team lacking a true franchise player and superstar for the future. Even with Okoro's addition, this Cavaliers team still lacks the defense necessary to make a gigantic leap up in the standings.
---
FAQ: 2021 NBA Odds
Who are the Odds on Favorite to Win the 2021 NBA Championship?
One month into the season the Lakers are the favorite to win the NBA title at +240 odds.