NBA Odds: Line Movement After An Eventful NBA Draft Week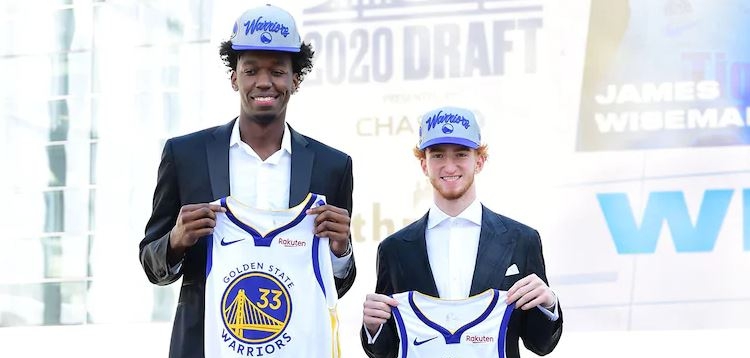 NBA Odds – Post-Draft Line Movement: The NBA draft came and went without any craziness inside the top-10. This was a draft that was loaded with trade chatter, but it was all a bunch of hoopla in the end. Teams seemed content with their young and talented new toys. Can you blame them?
Updated NBA Title Odds
nba championship odds
2020/2021 season
Lakers (+300)
Nets (+525)
Clippers (+600)
Bucks (+600)
Celtics (+1500)
Heat (+1500)
Raptors (+1600)
Nuggets (+1800)
Warriors (+2000)
Sixers (+2000)
Mavericks (+2500)
Jazz (+2800)
Rockets (+2800)
Suns (+4000)
Blazers (+4500)
Pelicans (+6000)
Pacers (+10,000)
Hawks (+10,000)
Spurs (+10,000)
Grizzlies (+12,500)
Magic (+12,500)
Hornets (+12,500)
Thunder (+15,000)
Timberwolves (+15,000)
Wizards (+15,000)
Kings (+15,000)
Knicks (+15,000)
Pistons (+20,000)
Bulls (+25,000)
Cavaliers (+25,000)
---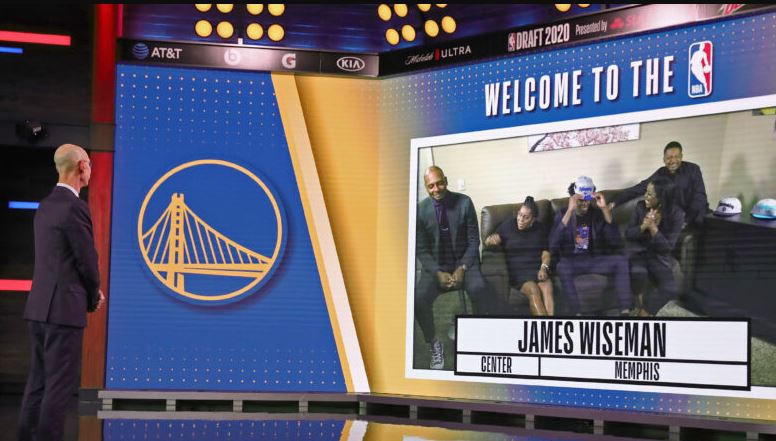 Unlike any other year, the NBA ended up being the last major North American sports league to complete their draft in 2020. Teams made their selections from virtual 'war rooms' and many players hosted draft parties from their own homes. This year's NBA draft had some postseason implications. Typically, the worst teams are selecting early. However, we saw a wildcard in the Golden State Warriors, drafting second overall. We also saw some teams in the east load up in a slightly less competitive conference, so odds weren't expected to change dramatically, but the outlook is indeed different. Let's go over some of the post-draft odds. 
Warriors Add Size, Athleticism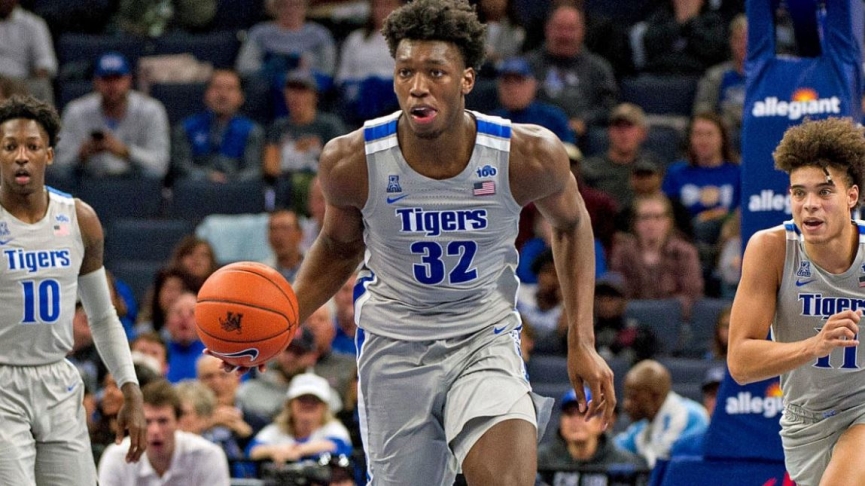 Before the draft, news circulated that Klay Thompson had a bad injury in a pickup game in Los Angeles. This led many to believe that Golden State may select LaMelo Ball with the second pick; however, the club didn't stray from their strategy.
In comes James Wiseman, a 7'1, 240-pound center with plenty of athleticism and skill for a 19-year-old. The Warriors desperately needed a center to bang with bid bodies in the Western Conference like Anthony Davis, Nikola Jokic, Jusuf Nurkic, Rudy Gobert, Deandre Ayton (you get the picture). Wiseman's defense was desperately needed, and he'll help create space around the three-point line by keeping defenses honest.
Wiseman was an excellent addition to a team that's ready to get back to winning now. The Warriors were one of few teams that saw their Western Conference (+400, DraftKings) and Finals (+800) odds improve slightly after taking the center from Memphis.
Unfortunately, the news regarding Thompson's torn achilles sent the team's odds tumbling. Now, Golden State (+1100) is in a three-way tie as the third-favorite to represent the Finals' Western Conference. The Warriors (+2000) are tied as eighth-favorites to win it all. 
Sixers Adds Shooting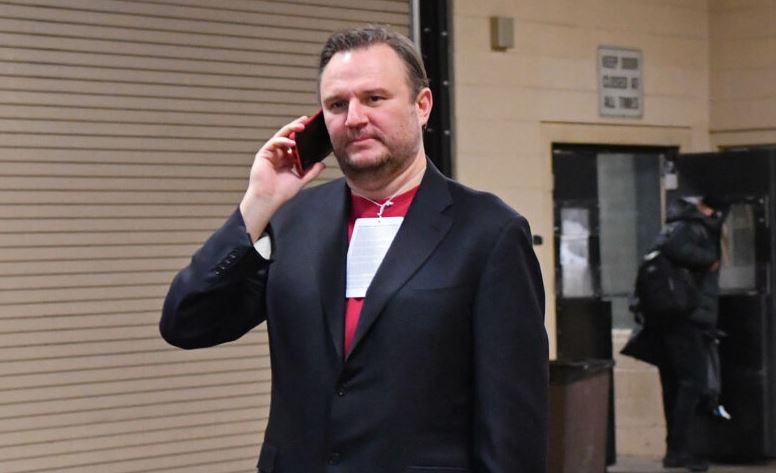 The Philadelphia 76ers and new general manager Daryl Morey were incredibly active during draft night. They sent off Al Horford, the 34th overall pick in the current draft, and a 2025 first-rounder to acquire Danny Green from the Oklahoma City Thunder. They also sent Josh Richardson and the 36th overall pick in the current draft to the Dallas Mavericks to get Seth Curry. Now, the club has two threats beyond the arc that. Green (36.7 percent) and Curry (45.2 percent) shot pretty well from deep last season.
Despite the moves, Philadelphia's (+1200) odds haven't changed. They're still the sixth-favorite to represent the Eastern Conference in the Finals. This is odd, especially when you break down the impact that these shooters have on interior players in Ben Simmons and Joel Embiid. The club desperately needed outside threats to spread the floor, and they now have them. This should create a more balanced offense for the 76ers. They really needed a change in the offseason. Morey and Doc Rivers are using their touch to change things up, and on paper, it's intriguing.
Oddsmakers Don't Fear Top Picks 
For the Minnesota Timberwolves (+10000), Charlotte Hornets (+30000), and Chicago Bulls (+7000), drafting inside the top-five didn't change their Conference title odds. The teams are just way too far behind the top-tier clubs. Anthony Edwards, LaMelo Ball, and Patrick Williams aren't enough to tip the scales in their eyes.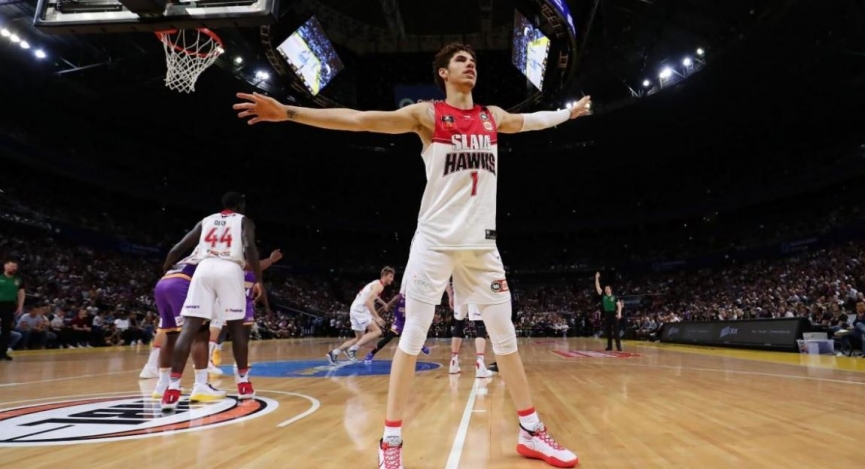 For Minnesota, adding an elite scorer in Edwards should make them much better. He has an NBA body and can score in a variety of ways. Unfortunately, Karl-Anthony Towns and D'Angelo Russell haven't had much time to mesh, meaning that this next season could be full of inconsistency in a conference that's brutally challenging.
Charlotte added a point guard that may have the highest ceiling in the draft. Ball's potential is oozing, and his potential star power had Michael Jordan pouncing. Still, the Hornets are far away from competing, even with the expanded play-in tournament that Adam Silver carried over from the Orlando bubble.
Chicago is more complete than the two teams mentioned above. The Bulls were exciting last season, and maybe Williams's addition gives them the boost in size that they needed. Even so, the club is very young; making it to the finals over veteran clubs that headline the east won't be feasible.
NBA Draft Roundup
All in all, not many futures odds to make or win the Finals were affected by the top draft selections. Heck, even the Cleveland Cavaliers didn't make the postseason their first season with LeBron James.
The odds did change a bit in Golden State's favor, but they blew up in less than 24 hours once Thompson's season-ending injury reared its head. Teams drafting near the top (other than the Warriors) are bad enough to where oddsmakers didn't even blink. Some of these kids need tons of development, and there wasn't a day-one superstar in this draft.
NBA Odds could be affected if any of these rookies come out the gates hot, but the oddsmakers could care less about these rookies for now. Futures lines hardly changed, and rightfully so.

---
FAQ: 2021 NBA Odds
Who are the Odds on Favorite to Win the 2021 NBA Championship?
The LA Lakers are the current favorite at 3-1 (+300)
What are the Odds on the Brooklyn Nets to win the 2021 NBA Championship?
The Brooklyn Nets are currently lined at +525 to win the 2021 NBA title, and +250 to win the Eastern Conference Finals.
What are the Odds on the Golden State Warriors to win the 2021 NBA Championship?
The Golden State Warriors are currently lined at 20-1 to win the 2021 NBA title, and 10-1 to win the Western Conference Finals.
NBA Odds via Bet365