UFC Vegas 13 Parlay Picks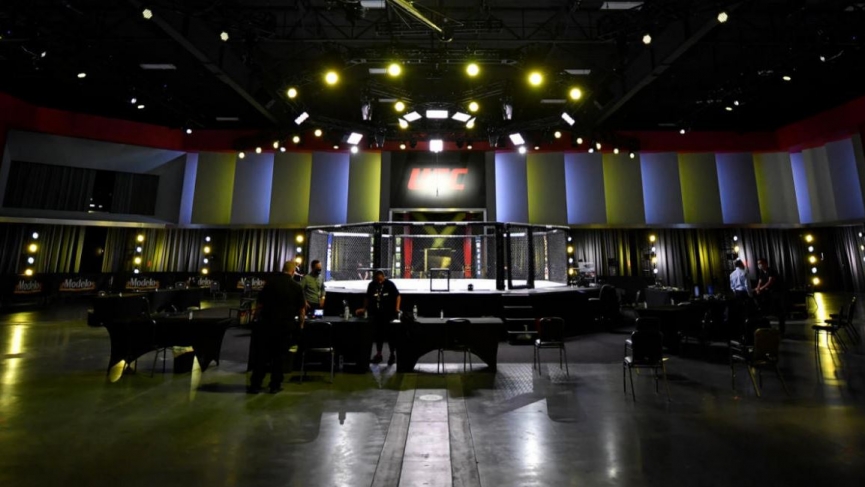 UFC Vegas 13 Parlay Picks: The best bet parlay will return, and we are looking at one I really like this week.
UFC Parlay Picks: Fight Night 182
UFC Vegas 13
pick
odds
Andrei Arlovski vs Tanner Boser
Tanner Boser
-400
Marcos Rogério vs Alexander Romanov
Alexander Romanov
-300
Total Parlay:
Romanov + Boser
-152
What a difference a day makes. This fight was supposed to be our introduction to Alexander Romanov, and believe it or not, this line was a pick-em, and I was ready to SMASH it. Sadly that pick-em line is long gone, and now the bookmakers know who Romanov is and what he will do to Marcos Rogerio de Lima once that cage door closes on Saturday.
Parlay Leg 1: Alexander Romanov (-400)
UFC Match-up
Alex Romanov
Marcos Rogerio
Age
29
35
Height
6'2
6'1
Reach
75′
75′
Wins by Method
7 by Submission
12 by T/KO
Finish Rate
100%
88%
Record
12-0
17-6
King Kong Romanov will hit a takedown as soon as humanly possible, and he is facing de Lima, an inflated Light Heavyweight, and has just a 36% takedown defense. The line is more appropriate to how the original should have been indicating that de Lima has simply a puncher's chance in this fight. These are heavyweight fighters so that anybody can be caught and knocked out, but if de Lima is unable to land on the button in the first minute of this fight, Romanov is going to take him down and choke him out.
Parlay Leg 2: Tanner Boser (-300)
UFC Match-up
Andrei Arlovski
Tanner Boser
Age
41
29
Height
6'3
6'2
Reach
77′
75′
Wins by Method
17 by T/KO
10 by T/KO
Finish Rate
69%
64%
Record
29-19
19-6
This is a changing of the guard fight. Heavyweights have more longevity in MMA than most other fighters due to their size. The most important key at Heavyweight is power, and Heavyweights are so big they carry that power later in their lives and are not so reliant on speed and reflexes. I have a standing rule not to get on fighters who are age 40 or older without a damn good reason because they are physically compromised when compared to their younger competition, generally speaking.
Andrei Arlovski is a proven UFC commodity and has even recently managed to defeat fighters like Ben Rothwell, Philipe Lins, and nearly defeated Augusto Sakai. We cannot simply count him out here, but Andrei faces a better and younger version of himself in Tanner Boser. Arlovski has a size advantage, but the youth, technique, and speed will fall to Tanner. How Andrei has been winning his fights is his technical striking and volume. Andrei averages 3.54 significant strikes per minute and only absorbs 2.69 significant strikes per minute. Tanner, however, averages 4.54 significant strikes per minute and only absorbs 2.85.
Tanner has both more output and has a higher differential than Arlovski. I believe that Boser's leg kicks and speed will be something that Arlovski will struggle with, and on top of the Boser has been sitting on his punches more recently and has been knocking his opponents out. Anderi's chin has held up pretty well in recent times, but it wasn't so long ago that he was dropped like a sack of potatoes against Jairzinho Rozenstruik. Tanner Boser should win this fight, and I wouldn't be surprised if he puts the ever-durable Andrei Arlovski.
UFC Vegas 13 Parlay Picks:
Alexander Romanov (-400), Tanner Boser (-300)
Parlay Odds: -152 (via Bet365)
Keep it locked to Odds.com for all of your UFC betting needs for UFC Vegas 13. The best current odds and content can be found on our UFC page.